Idea Management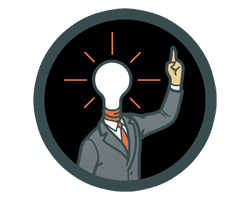 OneDesk provides product and services innovators a powerful, flexible platform for collecting and analyzing new ideas and concepts. It starts at the front end with a robust internal/external feedback module tightly integrated within an idea management application that allows insights, data, primary research to be vetted, scored and managed. Cross functional stakeholders can collaborate seamlessly within this environment through OneDesk's global Collaboration Inbox that keeps all players in the game and on the same page. Here colleagues can follow, invite, interact and report on progress to all team members while maintaining an airtight knowledge base on all items in the system, with easy adaptable views for different workflows.

The result?
OneDesk users enjoy a fully integrated Idea Management platform with all the bells and whistles, and that's just the beginning. Since OneDesk's Unified Product Platform spans the entire product development process, new product ideas and enhancements can easily be converted to requirements, broken down into task and mapped out on a timeline with OneDesk's automated, drillable roadmapping module.
Powerful tools for Idea Management that enable you to:
Listen to customers, ask questions, and determine what customers really want.
Engage with employees, customers and partners by allowing them to suggest, vote on and discuss ideas.
Monitor the social web and engage with customers to discover what they are discussing, what their pain points are, and listen to conversations.
Stay abreast of the latest trends in the marketplace for fast, targeted innovation.
Publish polls get quick answers to product-related questions. Hurdle product decision roadblocks quickly, with real-world data.
Automatically connect innovation data to the development process by easily creating requirements and tasks.
Safely share and collaborate on data, even outside the organization with business partners.