Manage your projects, support your customers, provide services.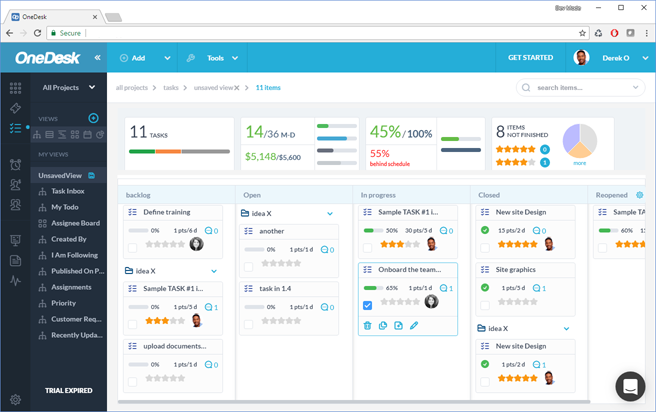 The Engineering team uses a kanban board to move their tasks towards "done".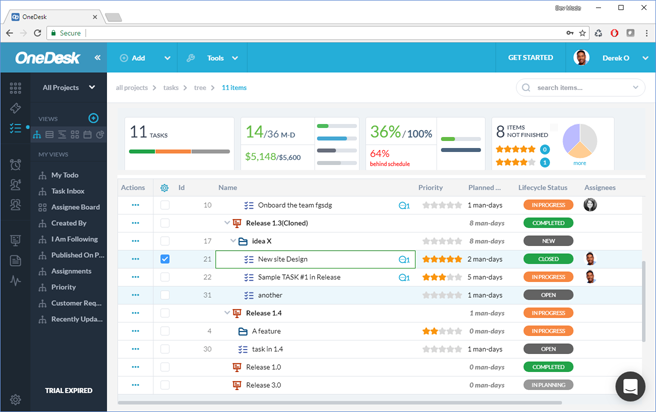 The Professional Services team launches and tracks projects for each customer.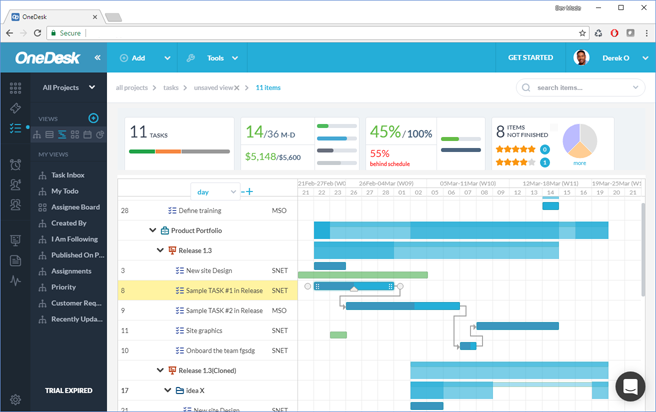 Project Managers have the tools for detailed plans, projections and tracking.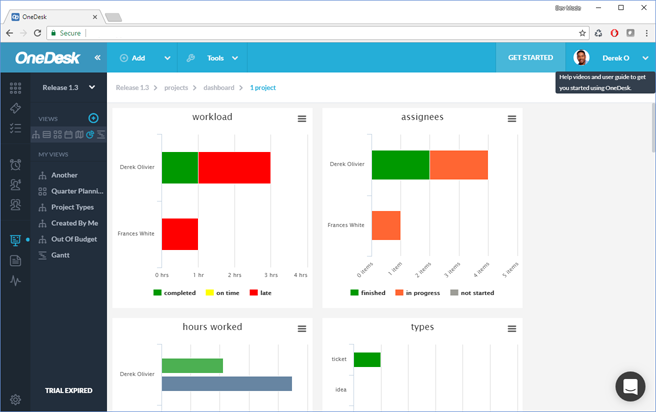 Executives track project portfolios at a higher level and get strategic insight.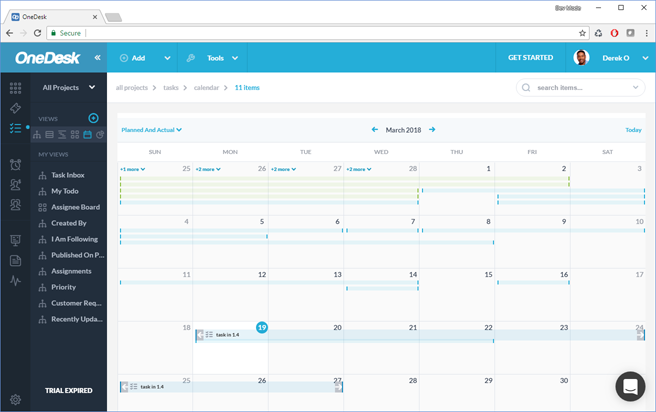 The Marketing team plans and reviews the marketing schedule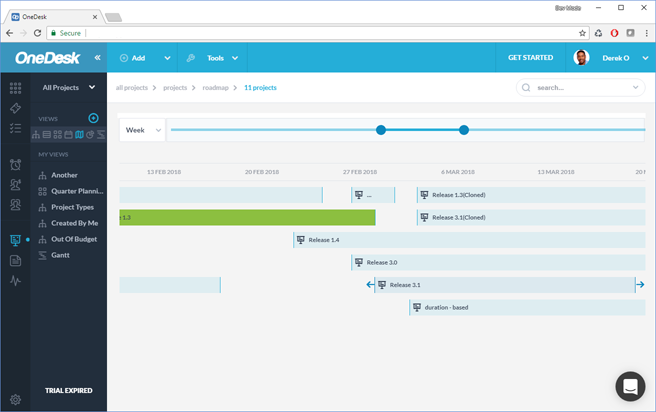 Product Managers roadmap out releases, and new product plans.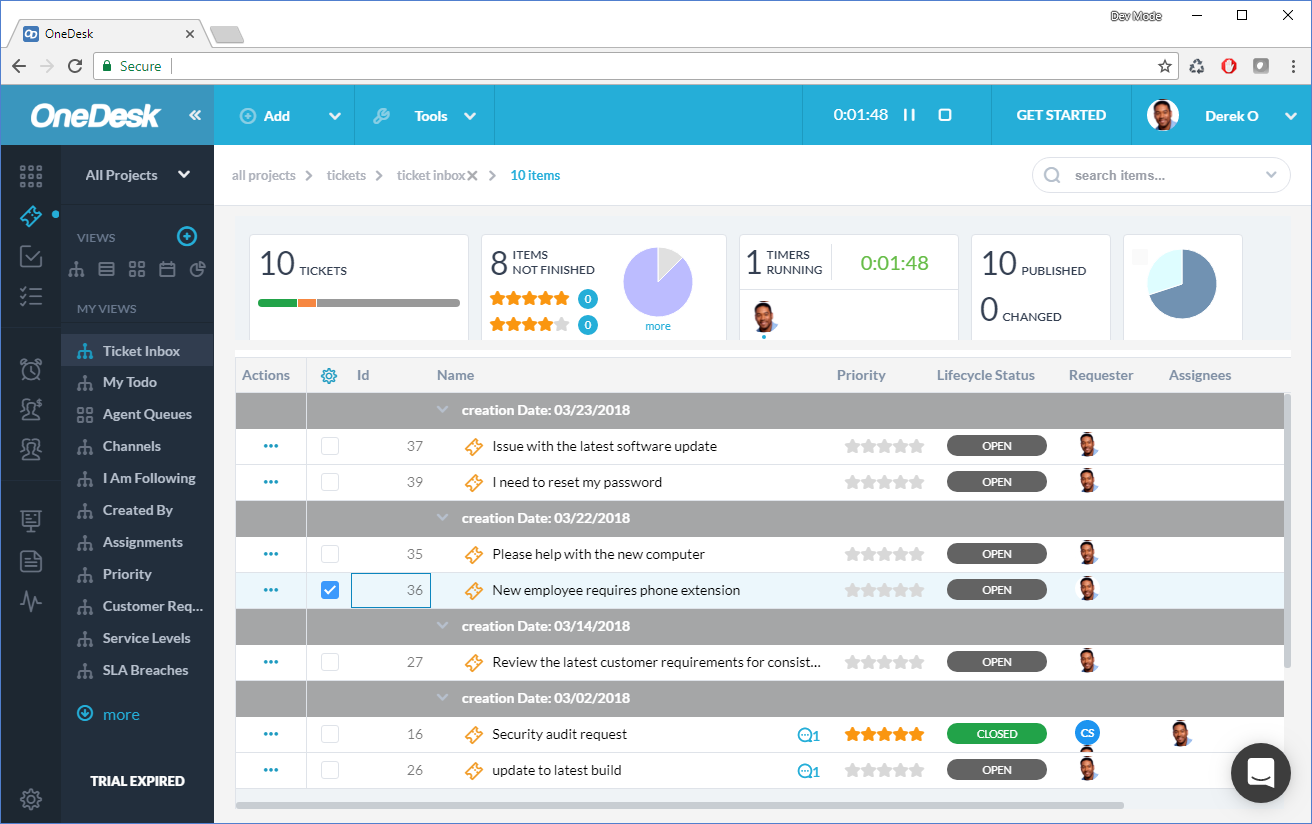 The support team receives and responds to tickets.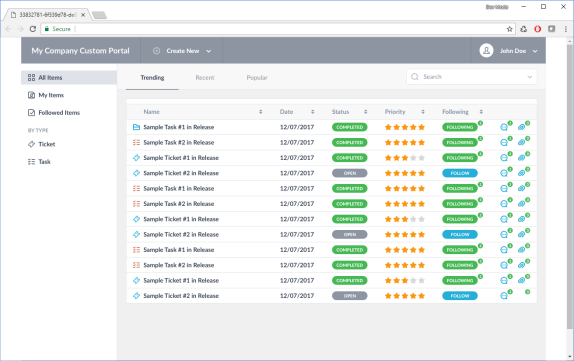 Customers have a portal to view, discuss and update their tickets and projects.
Successful projects, delivered on time
Project management and collaboration for teams: Advanced features combine Agile and traditional project management.
learn more
Collaborate with your Customers
Engage and support your customers, manage support tickets, and other customer interactions.
learn more
Capture tickets by email
Customers & team members submit tickets from the customer portal, by email or other means. OneDesk creates tickets, responds thru automation, classifies and assigns. Customer responses are automatically added to the ticket. more
Customer portal for your website
Easily add a portal to your website, where customers can submit tickets, give feedback, discuss and vote. more
Integrated discussion and collaboration
Collaborate on tickets and feedback with private internal discussions, directly with the customer, or to all your customer-base. You decide. more
Auto-replies, auto-assignments, auto-everything
Automate repetitive tasks to reduce your workload and deliver better customer service. Use SLAs to improve your response times and respect customer commitments. more
Capture enhancement requests
Capture ideas and feature suggestions by email, website portal and more.
Get started with a 14-day free trial of OneDesk.
No credit card required.