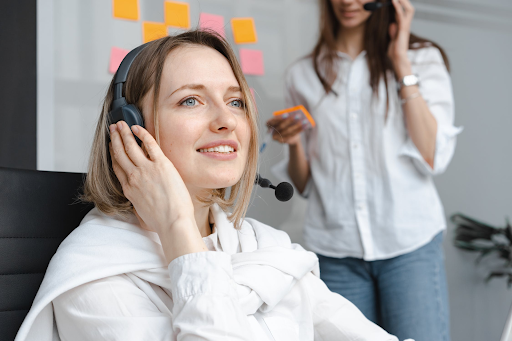 A lot is on the linmer happiness is an effective company growth strategy that some of the biggest brands have deployed. Unfortunately, it's also one of the biggest cruxes that have been many struggling organizations' downfall. You think of a company like Apple, Starbucks, or Delta Airlines, and good customer service comes to mind. It's not a coincidence that those companies are also some of the most prominent leaders in their respective industries.

Benefits of Good Customer Service
First, let's look at why good customer service matters. There are three main benefits to having happy customers.
Brand Loyalty — 96% of customers say that customer service is a factor in brand preference and loyalty. Simply put, the happier your clients are with your brand, the more likely they'll come back. Most people have had a terrible experience in one business that they've never revisited.
More Referrals — The most powerful form of marketing is word-of-mouth. It costs a company nothing and spreads like wildfire. So how does a company get people to talk about their brand? There are many factors, but customer service plays a big role in it. People simply like to talk about companies they have great experiences with and refer them to their friends. On the other hand, bad experiences spread like wildfire too. The only difference is you'll see fewer people walking through your doors this time.
Richer customer experiences — Think of a company that changed your life because of a fantastic experience. It could have been a trip to a spectacular theme park, a nice hotel that capped off a great family vacation, or a favorite restaurant where you and your partner frequent. All these experiences have a business with good customer experience in the backend. Imagine what sense of fulfillment a company's team would have if they could be that kind of provider for their clients. There's a great sense of satisfaction and joy in knowing that your work made someone else's life much better.

7 Best Practices that Reduce Tickets and Support Wait Times
One essential aspect of good customer service operations is having a ticketing system that takes up customer concerns. This system works best for online customer service and support. The lesser tickets a business has, the better. Having this goal drastically lowers support wait times and indicates that customers are happy with their work output.
Here are seven best practices for companies to help lower ticket volume and reduce support wait times.

Have a customer journey map
One of the best ticket handling best practices to start with is to have a customer journey map. This map serves as a guide for customer service teams to bring their clients through. It provides scenarios and responses to help its customers get the outcome they want.
34% of companies have developed some form of the customer journey map. Creating one can be a lot of work, but it's worth the effort. Consider hiring an external consultant to develop the customer journey map.
First, determine your client personas, the kinds of concerns they face and the top solutions to their problems. Then, lay it out on a visual map for customer service representatives to see. It's best to have it in softcopy format, preferably integrated into the ticketing system itself.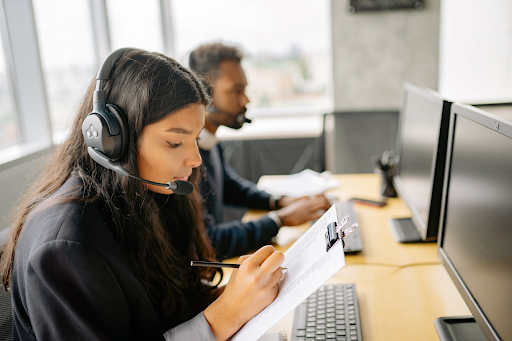 Train representatives how to say things the right way
What can also help improve the service desk ticket handling process is focusing on training representatives on how to deliver their words, not just what they're supposed to say. Many prolonged irate calls happen when support staff use the wrong term or respond less than assuringly.
68% of clients also say that politeness is a big plus to customer service. Provide staff with training to phrase their responses well in various formats, including voice or text responses.

Place filtering and categories to tickets
Categorizing and filtering tickets keeps a ticket support system more organized, making it easier to work through the support issues. A filtering process also helps create a triage system that will help prioritize the urgent and fast requests first. A ticket queue management process that works with categories further optimizes the whole operation and allows staff to work through concerns much faster.

Template canned responses
Another common yet often overlooked malpractice for customer staff is creating email and chat responses from scratch. Having a ready message and email templates helps reduce the processing time. Sometimes, it might seem like the template will only really save five minutes at a time. But when one adds up the aggregate amount of time saved, it significantly reduces wait times, ticket resolution time, and ticket numbers over the long term.

Automate parts of the customer service process
Artificial intelligence and automation speed up business processes and boost productivity. In customer service, developing workflow automation in a ticketing system can help reduce support ticket processing time and customer wait time.
One good use case is sending out notifications to customers who might have abandoned a chat support conversation. Sometimes, when getting caught up in another task, a customer might leave a chat conversation idle, lengthening the customer session and keeping others waiting. Some chat systems can automatically send out reminders like "are you still there?" or "would you like to continue" every few minutes or so. In many cases, these features are highly customizable.

Have a Knowledge Hub
A knowledge hub is a page or section of a website that answers many of a customer's frequently asked questions (or FAQs) before opening up a chat support window. The knowledge hub can also serve as a wiki database for the team too. It's best practice for customer support teams to send links to relevant knowledge hub pages to save time explaining a resolution from scratch when it's already in the wiki.

Improve your product or service
This last tip might sound obvious, but it's something that many companies ignore a lot. Nothing will ruin a customer service experience more than a product or service that doesn't improve. Unfortunately, when companies keep operational issues unresolved, we end up using customer service as a band-aid solution while the root continues to cause support issues.
Whatever issues arise on a support channel that point towards an operational improvement, use it as a feedback and push it up to management for resolution. For instance, if multiple clients complain about massive delays in shipping times, then it might be time to consider another courier.

Have the right customer service team
On top of a sound system and best practices, having an exemplary customer service team helps keep a successful customer service operation. Consider hiring a support specialist or CS manager from some of the best value private colleges that offer business or psychology degrees. Always consider their past work experience and even the candidate's natural demeanor when building the team. Building the right team involves getting the right people for the right job.