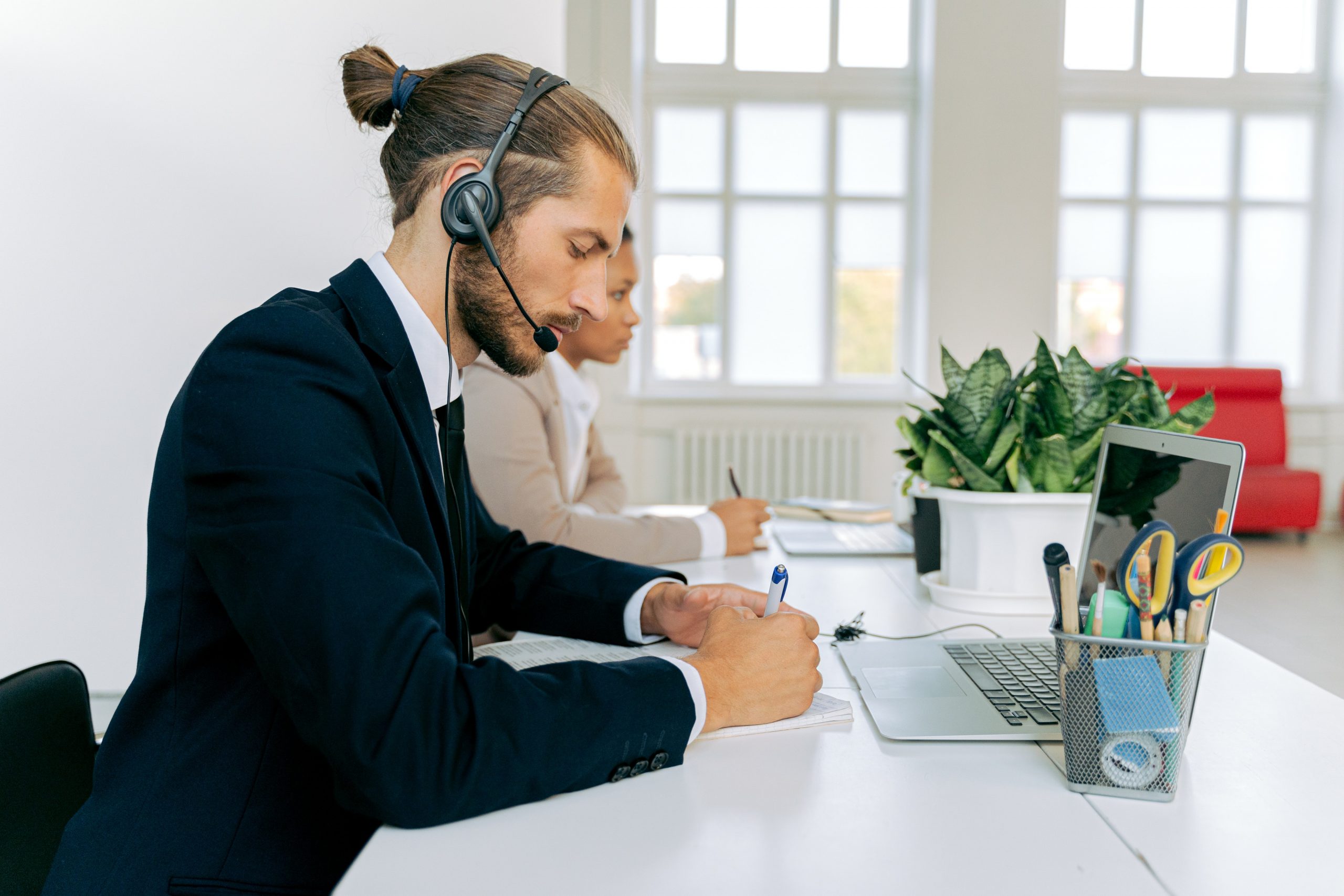 In comparing different helpdesk tools and software, there are a number of similarities that start to surface. For one, the concept of a ticketing system overwhelmingly serves as the backbone for such tools. Oftentimes, companies that provide this service focus on building out their helpdesk tool to follow the standard flow of work: a request comes in as a ticket, work begins, and then the work is completed. In providing software strictly to encapsulate this flow, tools can limit their users in terms of capability. Instead of adapting to meet their users' needs, these tools require their users to change their processes and workflows to fit this defined paradigm. Where this might be fine for some companies, this excludes those who require customizations and wish for more flexibility.
One client came to us with this exact concern. As an internal helpdesk for an organization of chartered accountants, our client offers their services to a range of clients. They already have a helpdesk ticketing solution in place called Freshdesk, but have found it too clunky and restrictive for their goals. As an internal helpdesk, some of their workflows are not necessarily standard as per more traditional helpdesk tools geared towards serving external customers. Being in the accounting space as well, there are certain details around work requests that are specific to this industry that Freshdesk does not easily capture on tickets or allow querying on. Although there are workarounds our client can do in Freshdesk, it would be ideal if their helpdesk software allowed for more freedom in how they used it.

How OneDesk meets their needs
Being an internal helpdesk, our client was primarily looking for a way to manage incoming support requests. One particular feature that our client was excited to use in OneDesk is our workflow automation system. The use case they outlined was wanting to automatically close out tickets when work is complete and there is no further communication from the requester in a 72-hour time period. This can easily be accomplished in OneDesk by creating a workflow automation that triggers based on the last date there were any updates to the ticket and whether the ticket is in a "done" status. By setting up this simple automation, our client ensures that tickets that are closed do not linger and clutter the view of work that is in progress or needs to be started. Our status board view is ideal for showing all of the incomplete work and what the particular state of everything is, at a glance. As OneDesk allows up to 10 different ticket types per application, specialized statuses and workflows can be defined for each type. With flexibility in mind, OneDesk also provides the ability to change a ticket's type very easily, maintaining all details recorded on it in the process. For instances where a request becomes much more complicated to tackle than initially scoped, our client can simply change the ticket into a longer-running project task.

What sets OneDesk apart from the rest
The biggest aspects that put OneDesk above the rest is its flexibility and customizability. There are lots of helpdesk and project management tools out there, but the paradigm that most follow is a rigid structure that forces users to adjust their workflows to fit it. At OneDesk, we follow a different belief, which is that we want our products to integrate into our users' existing workflows. The way we do that is with a simple and optional hierarchical structure of organizing work, separate lifecycle statuses for every ticket type, and the ability to create custom fields for tickets that can even be queried on and used in workflow automations. We allow our users to set up their projects and work to reflect reality, not forcing them to use any of our optional organizational concepts—portfolios, folders, projects. With the ability to capture every stage of a workflow as a status, our client can bring granularity into the state of their work to whatever level works for them. Once workflows are defined, OneDesk also has a feature to set up automations based on these status transitions and any other aspects of the work that are tracked. As our client put it, "It looks completely wide open for us to customize it exactly how we want."

Why they chose OneDesk over Freshdesk
The customizability offered by OneDesk was a driving factor behind why our client switched to us from Freshdesk. For one, our custom fields open up many possibilities and insights for reporting. By filtering and grouping views on any attribute of work, our client gets visibility into any and every detail that they need. These views can then be saved for repeated use or even exported to be shared with external stakeholders. Without the ability to set up custom attributes, Freshdesk limits its users in what they can track about their work and how deeply their users can understand trends in it. Beyond the software itself, OneDesk also has a more robust offering for support compared to Freshdesk. No matter how good an application's user experience might be, there are always areas that are more confusing to navigate than others. Where Freshdesk has a basic e-mail support offering, OneDesk's support is not limited to different pricing tiers or subject to pricing packages. Along with the standard e-mail support, OneDesk's dedicated support team can contacted through the livechat at any time. During the team's working hours, response times are quick, ranging from 5 to 15 minutes. As our client noted, sometimes you just want to ask a quick question, and "it's just frustrating having to e-mail".
At the end of the day, Freshdesk may have seemed like the right solution for our client at the time that they started using it, but it became clear that their workflows require a more sophisticated and customizable solution. Customization and flexibility are where OneDesk shines, giving our client complete control over their workflows. If anything, OneDesk adapts to its users' needs, providing a simple and straightforward framework that can scale and be extended to meet any project management or helpdesk need. The beauty of the OneDesk philosophy is that our software does not force rigid designs, and if anything, grants users freedom in how they manage and track their work. While still providing our clients with a full range of insights and standard helpdesk functionality, OneDesk proves itself to be the right tool for any job.