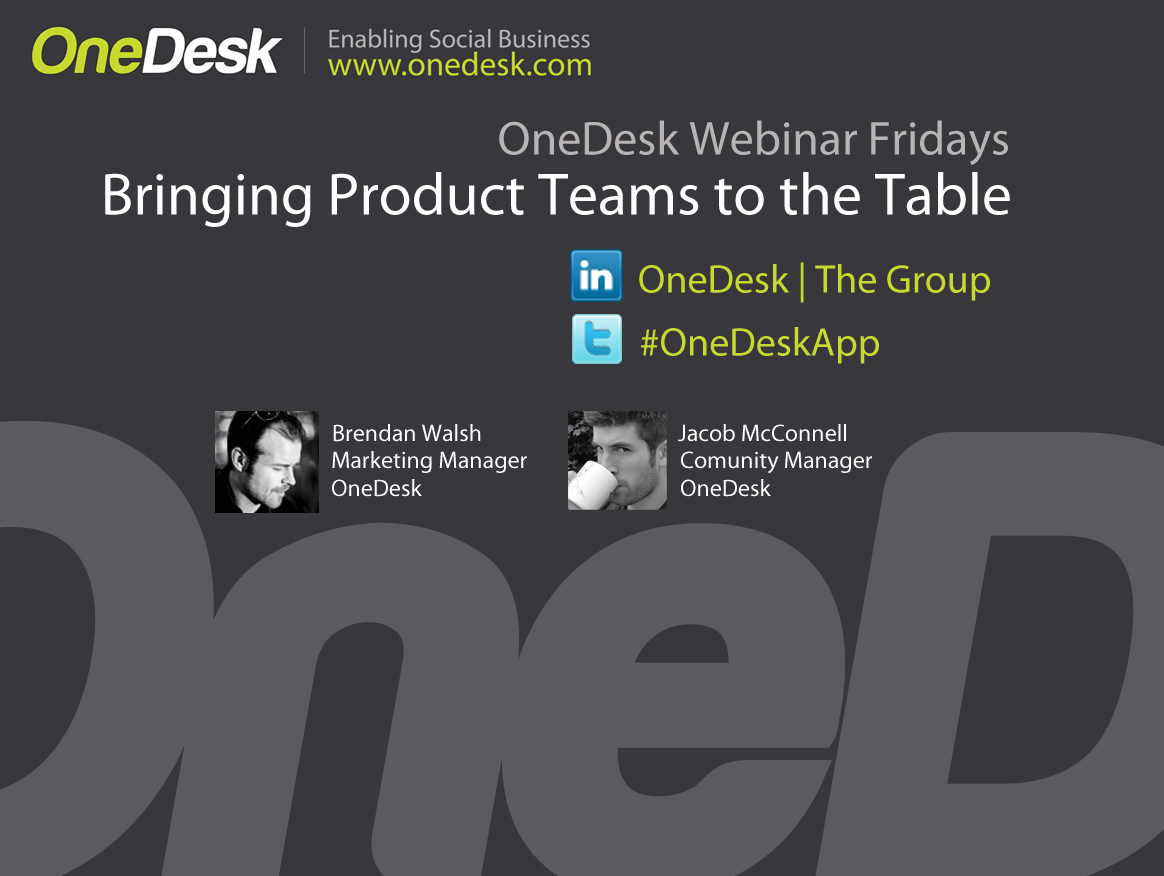 As we leap into 2012, OneDesk is excited to announce the launch of a new series of product-focused webinars we'll be hosting each and every Friday. OneDesk Webinar Fridays will provide an introduction of the benefits of OneDesk along with practical "how tos" on getting your company up an running fast.
Look out for your invitation via email or through LinkedIn. If you haven't received an invitation you can register here.
Themes: Get Collaborative, Go Social
Product teams need seamless access to information and each other to collaborate effectively. They also need to tap in to the social web to align to fast-moving markets and customers.
On our maiden voyage we'll be giving attendees a 1, 2, 3 guide on how to set up their organization, teams, products and projects in OneDesk, and harness the great collaborative power and social reach of the application
I will be on hand to introduce our Community Manager, Jacob McConnell who will provide the 30 minute demonstration and Q&A on how to:
1) Create a OneDesk account for your organization
2) Create common 'Projects' to get collaborative, fast
3) Gauge and engage your stakeholders & customers on the social web for better-aligned products and services
During the Webinar, we'll have several product experts on hand by chat to help answer any questions you might have about OneDesk. You can also join the discussion on Twitter at #OneDeskDemos.
Don't miss this informative look at a solution that's making waves in the social business space.