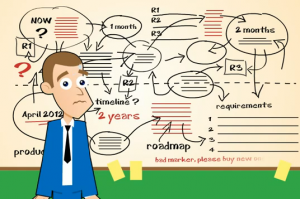 Understanding the challenges in new product development
Being able to address challenges in new product development can really be the difference between long term prosperity and growth of successful organizations. Here at OneDesk we understand these challenges, and recognize their impact at every stage of the product innovation process.
We are very excited to premiere our brand new animation video. The video tells the story of how organizations can use OneDesk to tackle common product development issues, eliminate project bottlenecks and increase collaboration between internal and external stakeholders (customers, business partners and employees).
Check it out!
Interested in finding out more about OneDesk? Reach out and contact us at hello(at)onedesk dot com.