In OneDesk the 'bot' represents the Automation Engine that can do things for you and make your life easier. If you've spent some time in OneDesk you've seen the bot make automatic responses to customers who submit tickets, and replying to conversations when you are not available. As you can imagine, customers love what the bot can do.
Changing the appearance of the bot
By default when you create a new account in OneDesk, your bot is called "[Your Company Name] Bot" and looks like this:


After launching the bot, we received many requests to be able to change this icon. As with most popular requests, we got to work and added the feature. So now you can modify the bot's name and image in your account.
You can do this under:
ADMINISTRATION > COMPANY PREFS. > BOT SETTINGS
Here you can replace the image with your logo or a picture of a human, and rename it.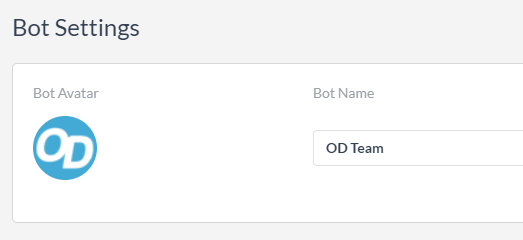 Watch a video showing how to change the image and name of the bot