Communicating with Customers
There are many ways to communicate and share with your customers and the customer organizations they belong to. In OneDesk, you can use these features to collaborate and communicate with your customers on projects.

Sharing with Customers & Customer Organizations
You can share your projects with customers and customer organizations. Sharing gives them access to what YOU allow them to see in the project, based on the preferences you set in the customer app settings. You can set preferences that allow them to see only their requests, requests from others in their organization, and more.
Learn more about sharing here.

Customer Portal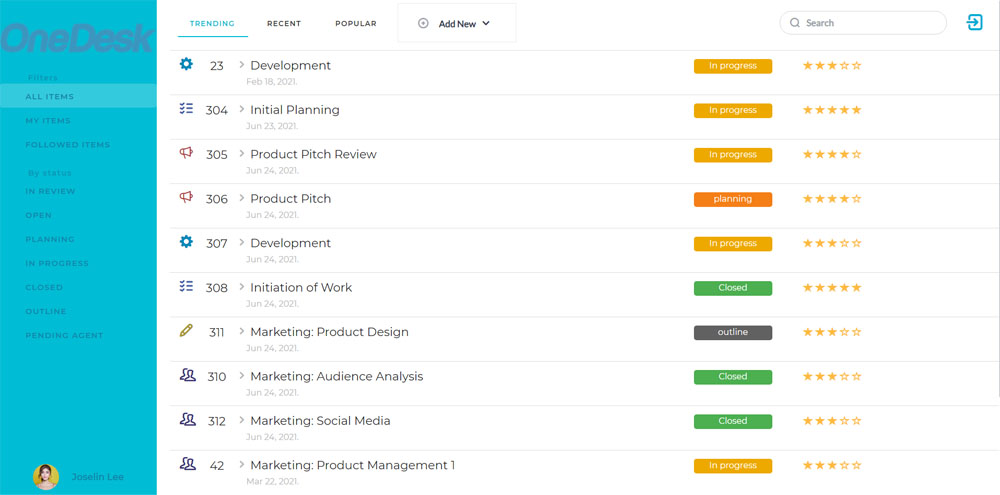 OneDesk's customer portal allows your customers to view the status of their tickets along with the properties and information about their requests that you allow them to see. The customer portal gives you the ability to allow your customers to review past conversations regarding a request, submit requests through attached webforms, and more. You can also allow a customer to view all the requests that their organization submits or just their own requests.
Learn more about the customer portal here.

Estimate Project Work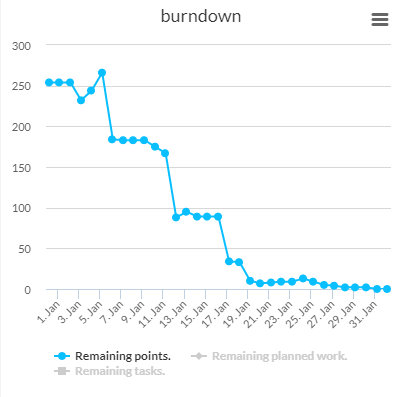 OneDesk allows you to estimate the work needed to complete the project using Agile Project Management. You can allocate agile points to your tasks and set points capacities to your projects. View burndown and velocity charts to easily visualize what your team has accomplished, what goals it has yet to reach, and if your team is on track to meet the project deadline. Check the Kanban board to manage workload distribution and easily change the statuses of your tasks.

Provide Hours Worked Per Project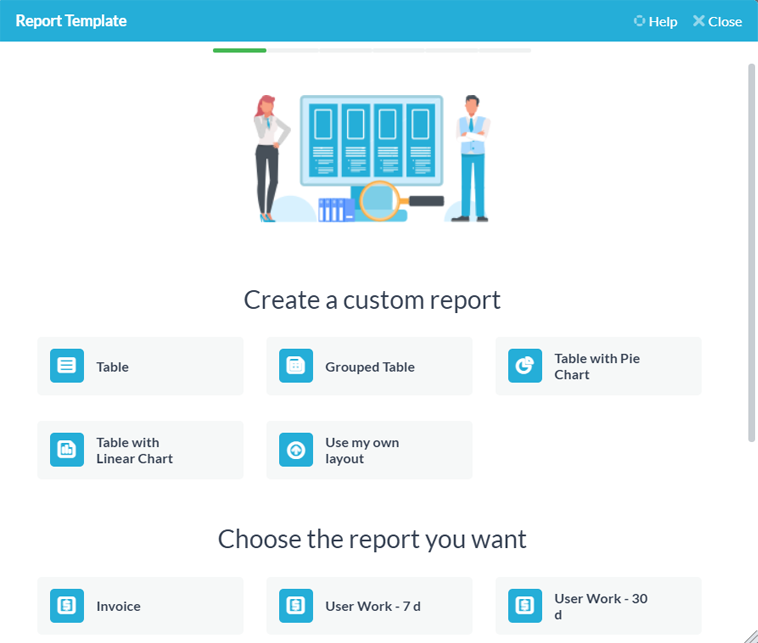 As your employees begin logging work on your projects, you can schedule to receive reports about their hours. Through OneDesk's reporting tool, you can get reports directly into your email inbox about the time logged per project.
Learn more about reporting here.