Apps for your Customers!
Your customers need tools to help them interact with you. OneDesk lets you deploy your choice of customer-facing applications on your website: live-chat, client portal, and ticket forms.
Live Chat
Add real-time chat to your website or intranet where you can offer live support to your customers or end-users.
Customer Portal
Provide a client portal where your end-users can log-in and see their tickets, check their status, ask questions, and more.
Web forms
Let your customers submit tickets, or other types of items from your website with our customizable web forms.
Knowledge base
Let customers help themselves by publishing answers to frequently asked questions with a couple of clicks.
Easy to Set Up on Your Website
Just paste a small snippet of JavaScript on your website to add a floating button where your customers can open the apps. Then, from within your OneDesk account administration, you can turn on the apps you want to use. You can include the Messenger (chat), the Customer Portal, and the Forms app.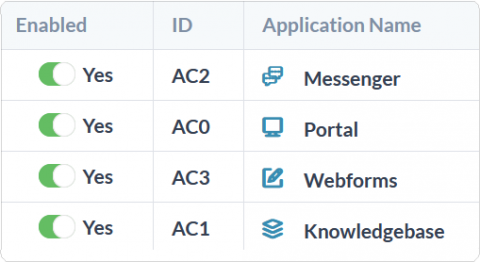 Support Your Customers With Live Chat
Your customers can ask questions and you can reply to them in real-time. Don't worry about missing a message – if it's not seen by the customer within 1 minute it is sent to them by email.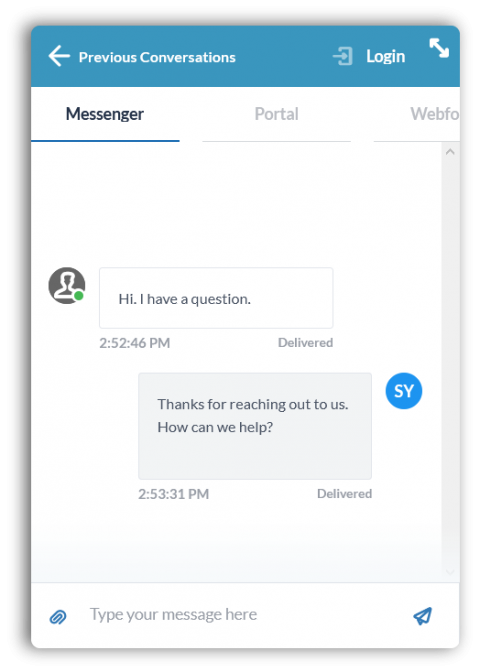 Provide a Ticket Portal for Customers
Your clients can log in to their customer portal to see their tickets or other items they have submitted. Let them search, filter, see the status, ask questions, edit details, and more. It's all configurable with just a few clicks.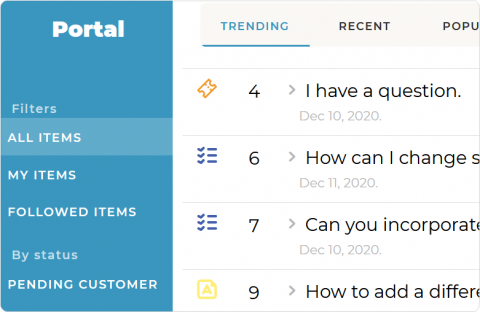 Give End-Users Forms to Submit Tickets
Create custom forms to allow your users to submit tickets straight to your OneDesk account. Permit multiple forms to capture different types of items and launch each into its own workflow, including triage, assigning, auto-replies, and more. Include custom fields to capture the info you require to ensure that your ticket flow is a streamlined process.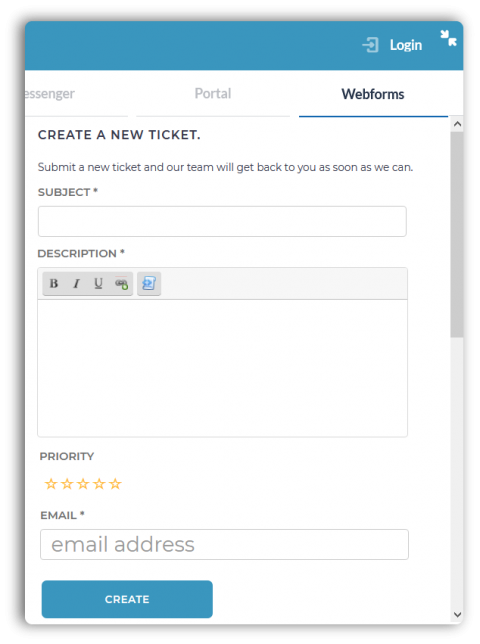 Knowledgebase – Let Customers Help Themselves
Increase customer satisfaction and reduce the load on your support team by publishing articles that answer your most common questions. The customer can search the knowledgebase themselves or you can link to an article and quickly deliver a detailed answer.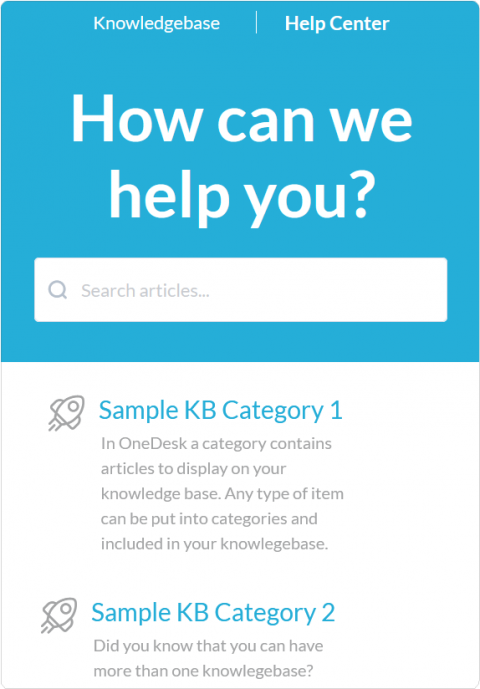 Create Stuff From Other Stuff :)
Create tickets from a chat conversation with 1 click.
Add a new visitor as a customer and invite them to the portal.
Transform a ticket into a task and put it into a project.
Transform tickets into knowledge base articles.
And more…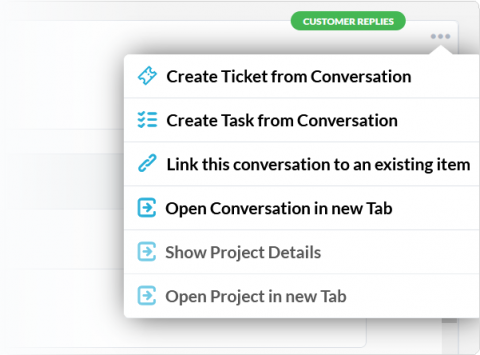 Configure the Way You Want
Make the customer apps your own with configuration options for:
Which apps to display.
The colors, icon, and text.
Custom messages when online or offline.
Multiple forms.
And more!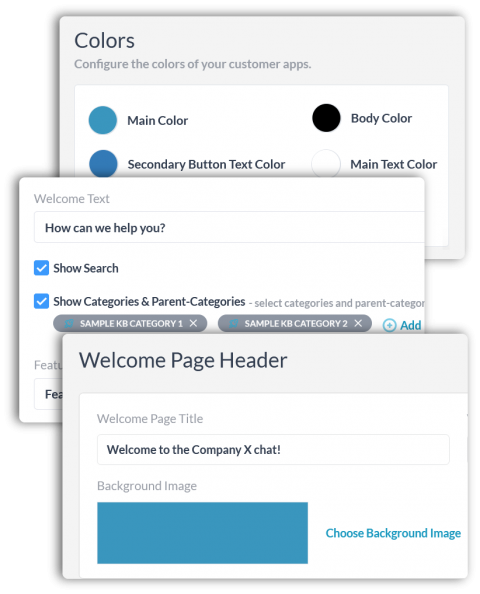 Sign up and try it out.
Sign up and try out OneDesk for yourself. No credit card required.