Client Portal Software
An online client portal is used to serve information to end-users and provide them with the resources they need to find answers to their inquiries. It is a configurable portal that allows you to brand your company logo to make the portal more authentic. Furthermore, you can modify the language of your portal to customize it further and make it more accessible to your customers. You can make your communications feel that much more personal with the ability to attach photos of your support agents. An online client portal software comes with many benefits that include:
| | |
| --- | --- |
| Faster Resolution of Tickets | Greater Customer Satisfaction |
| Improved Communication | Equal Task Distribution |

Customer Support Software
OneDesk's customer support software notifies customers about how you're resolving their issues in a transparent way. The support portal allows your customers to remain more informed about the progress of their issues. You can enable properties on the support portal such as the schedule to work on the related issue, the percentage completed, the current status that it is in, and the costs of the item. You can also restrict what items customers can see on their support portal; whether you want them to only see their own requested tickets or tickets from everyone requested by the company they work for.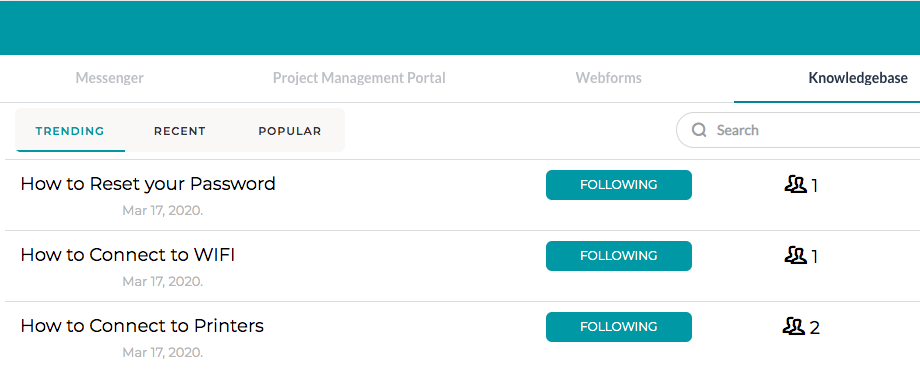 Client Portal for WordPress
The client portal can also be integrated with a WordPress plugin. OneDesk has created a client portal WordPress plugin that you can easily find by searching the plugins inside your WordPress backend, and clicking "install". This will allow you to add live-chat features, web form features, and portal features (which includes a Knowledgebase portal) to your company website – so that customers can communicate and send tickets to you. You can customize how this widget looks on your WordPress website by modifying certain elements of the widget. You can change the colour, the size, as well as the side that the widget gets placed on.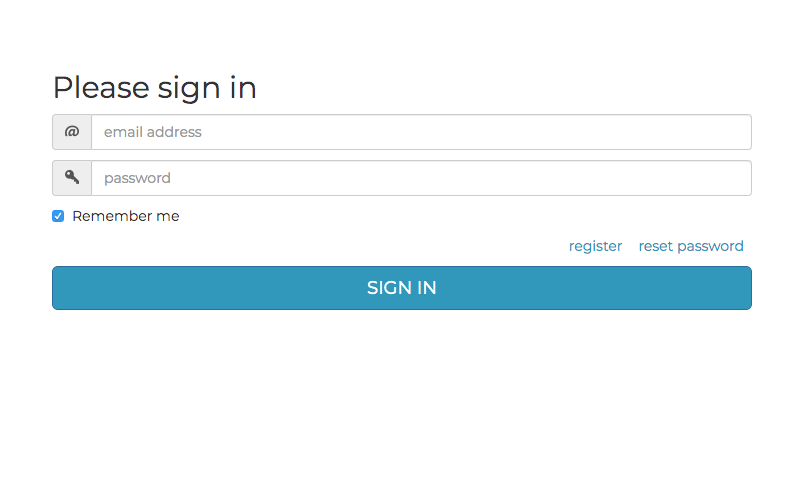 Helpdesk Client Portal
OneDesk allows you to have an online helpdesk client portal so that you can communicate with your customers via the chat widget, or in conversation threads on their requested items. These features allow you to have clear communication between agents and customers to ensure that all necessary information regarding their issue is acquired and logged on the item to provide the best support possible. The helpdesk client portal allows you to engage in communication with customers more efficiently and customers can easily login to the portal to view all their requested items. Additionally, they can also receive updates on their tickets that they submitted to the helpdesk client portal. A help desk client portal facilitates the gathering of information on support tickets from your customers as it all gets logged onto one single item, and allows you to create threads of conversation with customers if ever you need more clarification. To take this a step further, you can create webforms that your customers can fill out on the help desk client portal so that they fill out a form to submit a support ticket. This form is customizable and can include custom fields for additional information that you might need to be specified, as well as description boxes to explain the issue the customer is facing. The help desk client portal allows for more transparency as customers have the ability to constantly check on the status of their support tickets and potentially receive updates on what your agents are doing to resolve their issue.
ONEDESK - FREE 14 DAY TRIAL
Sign up and try out OneDesk for yourself. No credit card required.