Project Management Client Portal
Project Management Client Portal
OneDesk serves as a project management software with a client portal that enables all parties to remain informed about the progress of the customer request. An organization can determine the items their customers can view or access within the portal system.
Benefits of OneDesk Client Portal
Greater Transparency 
OneDesk gives you the tools to keep your customers informed about their support requests from start to finish. As customers can view the progress of their items, they're not unaware of any new developments concerning their projects. 
Improved Collaboration
As customers can track the progression of their items, they can provide feedback on the deliverables by the support team. As a result, customers have the option of receiving more personalized support and 
Secure File Sharing
Customers can securely attach multiple file types to OneDesk webforms in the portal system. OneDesk allows you to request customers to log in before viewing their items as a form of security measure. 
Eliminate Email Support
Long email threads are difficult to follow. Through customer web forms, you can extract all the necessary details from your customers by administering the required fields. 
Valuable Information
The knowledgebase empowers customers with self-serve articles and training modules to resolve common technical problems. As customers are better equipped with resources that lead them to ticket resolution, repetitive tasks are eliminated. 

The OneDesk Customer Portal 
The OneDesk Customer portal is a powerful application that allows your customers to communicate with you, publish support tickets, view the status of their requested items and access knowledge base articles. You can create and add more customer applications in OneDesk. For instance, you can build a discussion forum for your customers and write a self-serve article based on the customer discussion thread. 
Project Management Portal
With OneDesk, you can create a powerful project management portal for your internal team. A project management portal system allows your team to track all projects, share documents, create tasks for other team members and more. By viewing the progress of projects in the portal, internal users can provide more feedback to create a higher quality of work. Feedbacks enable team collaboration to a greater degree, allowing management to make more guided decisions.
Task Priority
Internal employees can view the priority of a task type in the portal. By monitoring high priority tasks and its progress allows team members to better manage their projects. A task with higher priority requires constant monitoring, especially if it is a two-tiered job shared between two or more departments. 
Meet Deadlines
Multiple departments within an organization work to make company-wide projects successful. Projects of this scale require the assigned departments to constantly monitor the tasks of other departments. Since such projects cause task dependencies between departments, it is critical to meet deadlines and avoid any setbacks. 
File Sharing
Interdepartmental projects involve sharing documents with different teams in an organization. An internal portal serves as a secure file sharing platform, where all users can store essential documents related to the project. Team members can simply use a keyword search to locate these files within the portal and use them to complete the project.
Task Risk Management
Large scale projects consist of some high-risk tasks. To better manage these projects, all teams assigned can constantly monitor those tasks in the portal system. That way resources can be efficiently managed or transferred to avert any project delays.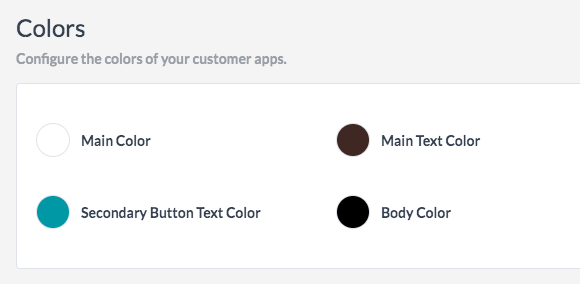 Project Portal Software
OneDesk Project Portal Software is easy to use due to its user-friendly interface. Internal users can operate this project portal software in spite of their computer proficiency levels. Like many other applications in OneDesk, the project portal software is also highly configurable. Many things within the portal software are customizable and therefore you and your team can build a portal based on the properties and features you want to display to your end-users. In fact, like other customer applications, the Portal can also be branded with your company logo and colours so that you can establish your brand identity to your customers.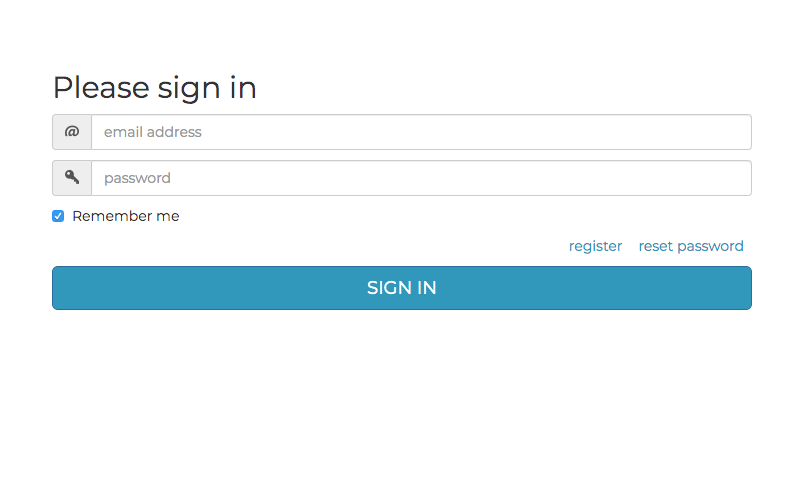 Require Customer to Login
Based on the privacy and security of documents, you can require customers to log in to view requested items in the project management client portal. By allowing customers to log in to the portal you take the appropriate measures to avoid security threats and breaches.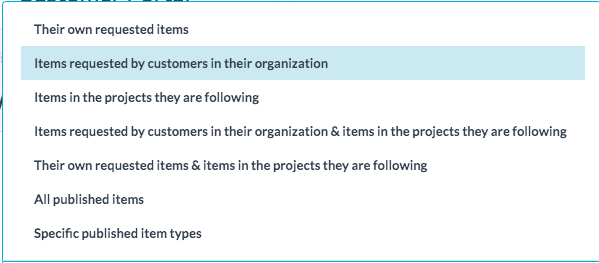 Customer Viewable Items
When creating the Portal you can decide what information you want to present to your customer. For instance, with individual customers, you can create a project management client portal where they can only view their own requested items. In case of organizational level requests, you can permit all customers within that specific organization to view the requested items. Similarly, customers can see the items within a project they follow or have access to see all published items.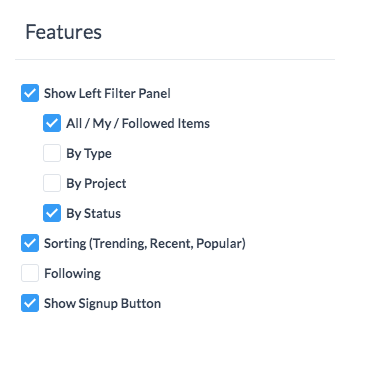 Features
You can select features to create a more intuitive portal system for your customers. By selecting the filter feature, you allow the ticket requester to view all items, self requested items and any ticket or project types the customer is following. Items can also be organized according to their ticket or project types. If needed, you can display the lifecycle status of the ticket to show the completion rate to your customer. You can also create a ticket following tab to allow customers to receive notifications about the ticket. That's not all–In OneDesk users have more ways to filter ticket types. Your customers can also view tickets based on their sorting. Through sorting, your viewing audience can access trending, popular or recent ticket types.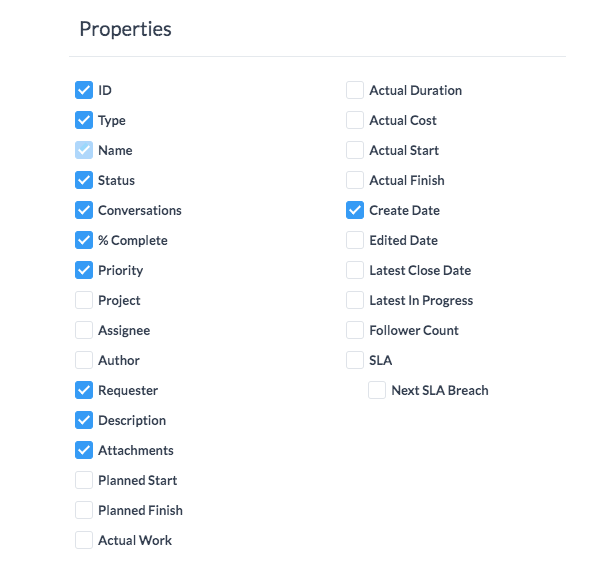 Properties
You display important information regarding the ticket according to the properties you select. For instance, you can include properties that show the basic nature of the ticket. Properties such as ID number, ticket type, ticket name reveal the general information about the ticket. You can choose to be more transparent with your customers by providing internal project details such as percentage complete, the priority, actual duration and more. You can also enable customers to create conversations in followed items. This allows your customers to communicate within the particular ticket type and creates a messaging timeline for future reference. 
ONEDESK - FREE 14 DAY TRIAL
Sign up and try out OneDesk for yourself. No credit card required.