OneDesk for Customer Service
OneDesk Customer Service allows you to easily connect with your whole customer community and manage feedback, support tickets, and other customer interactions.
Help Desk
Provide stellar customer communications by connecting your customers to your development flow.
Customer and community portal
Engage with your customers and let them suggest ideas, report issues and hold discussions.
Feedback management
Manage and analyse feedback to ensure nothing slips through the cracks.
Email integration
Capture tickets and discussions by email.
Allow customers to interact with you directly on your website
Send your customers a link to your customer portal or embed it in your website. Build a customer community and let customers submit, discuss and vote on their favorite ideas.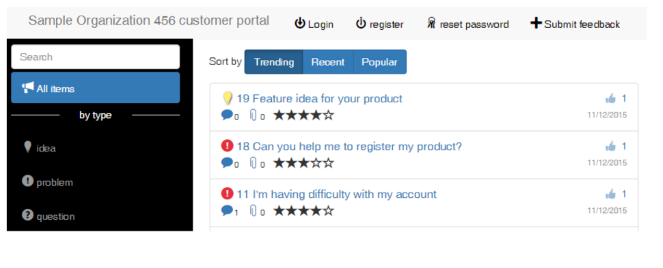 Provide superior customer support
Capture, create and assign help desk tickets from one centralized place. Discuss and quickly resolve tickets with your team.
Never overlook another customer email
Capture and respond to customer emails directly from your OneDesk account.
Forward your incoming support emails to:
support@(YourOrganization).OneDesk.com
ideas@(YourOrganization).OneDesk.com
questions@(YourOrganization).OneDesk.com
problems@(YourOrganization).OneDesk.com
leads@(YourOrganization).OneDesk.com
compliments@(YourOrganization).OneDesk.com
feedback@(YourOrganization).OneDesk.com
(anything)@(YourOrganization).OneDesk.com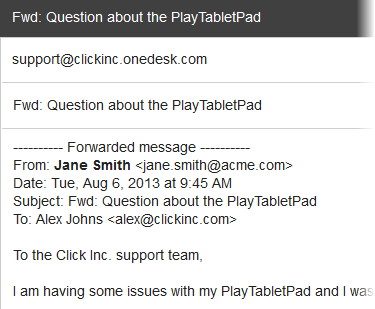 Powerful filtering and sorting
Filter and sort feedback and tickets using a flexible and extensive set of stacked filters. Save views for quick access to the information you need.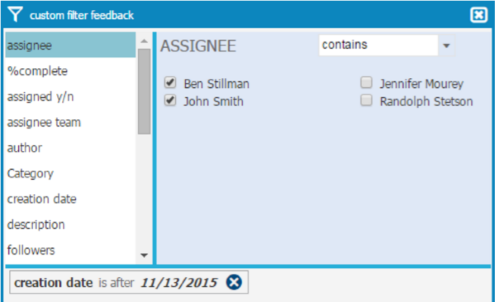 Keep track of all your customer-related activities
See the discussion history of each ticket and customer interaction.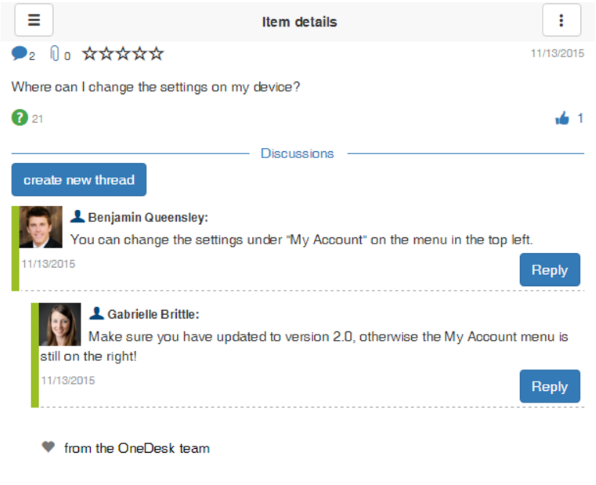 Keep customers updated on their feedback, every step of the way
Show your customers you are listening and working on their feedback. Choose to automatically share status updates with them.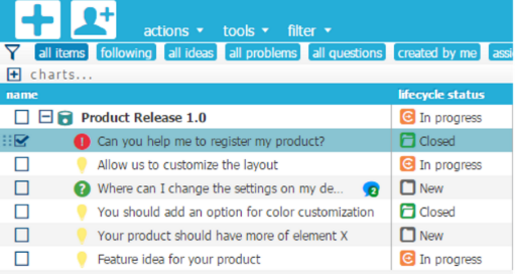 Let customers help themselves and each other
Let customers search previously resolved issues and conversations. Control which tickets and threads are published.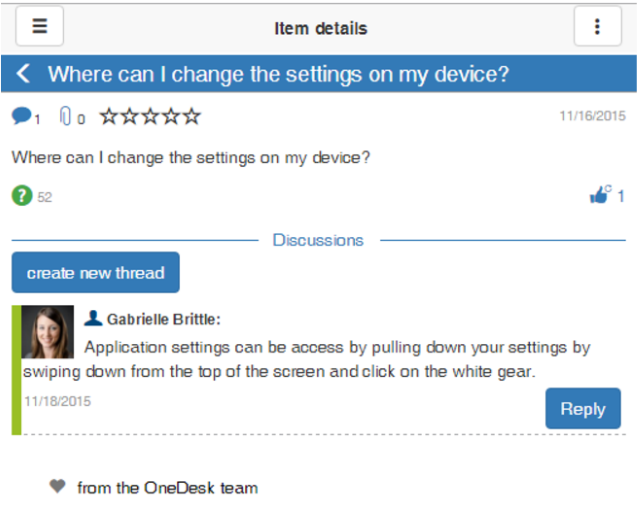 Dashboard & Reports
A quick glance at the dashboard gives you real-time statistics about the status of your tickets, team performance and more. Export detailed reports about your feedback and support tickets in HTML, PDF, .csv or Excel formats.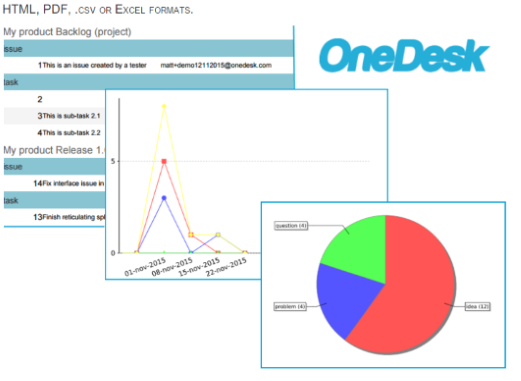 Download our OneDesk Mobile App
The OneDesk mobile app gives users access to their OneDesk account on the go. The app is designed to let users access and work on their assigned items directly from their phone or tablet.
– Access their assignments.
– Submit timesheets to log work performed.
– Follow and engage in discussions on items with customers and colleagues.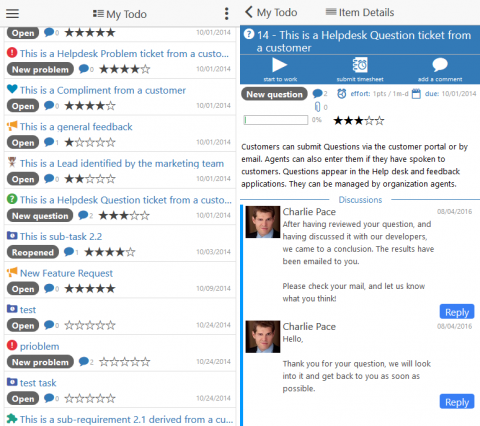 Sign up and try it out.
Sign up and try out OneDesk for yourself. No credit card required.