Customizing Your Users' Experience
Integrations
If you're already using other web applications, you could likely find a way to integrate your work with OneDesk. OneDesk comes with multiple integration options. With OneDesk you can use:
Single-Sign-On for users & customers
A public REST API
iCal integration
Company Preferences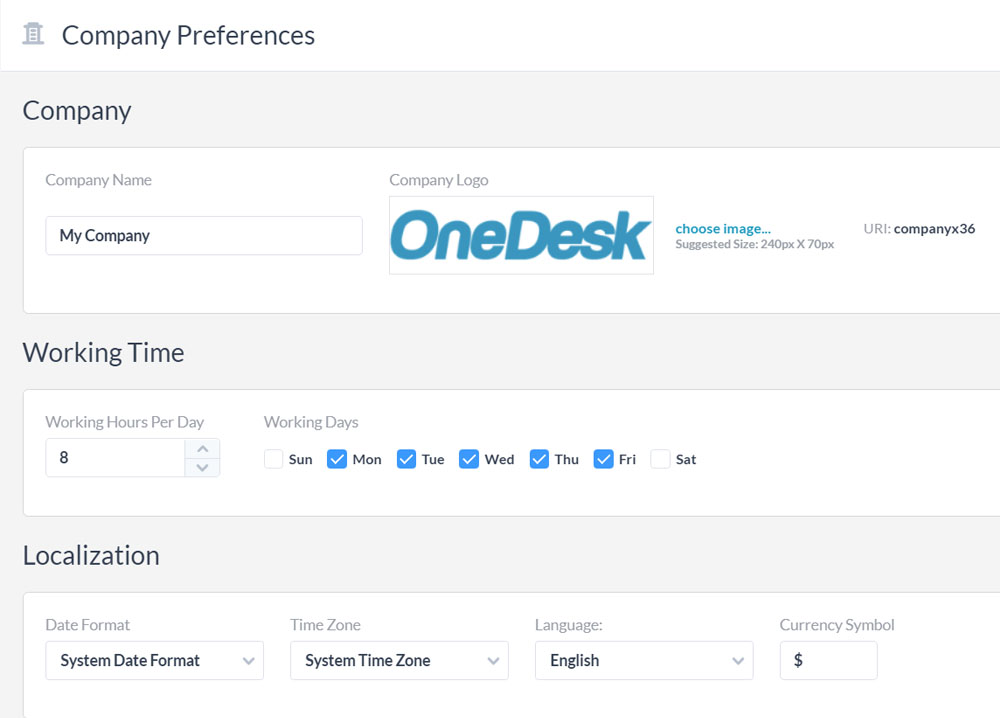 OneDesk lets you customize your company preferences to make the OneDesk application better fit your needs. You can change your company name and logo, set up your work schedule and work hours, change language and localization settings, and more.
Learn more about these options here.

Application Visibility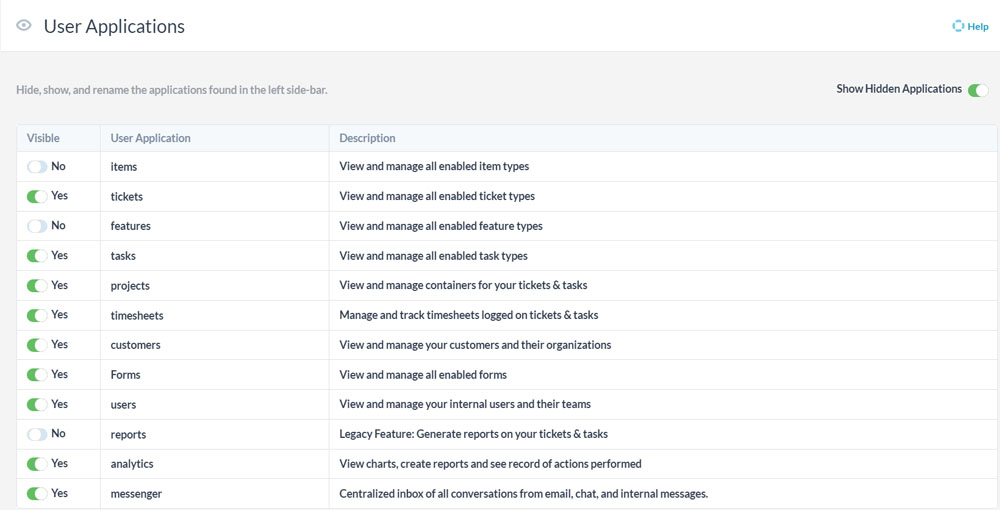 OneDesk lets you manage what applications your users can access. Simply turn applications on or off to customize and declutter your workspace. You can also grant and remove access to applications on a user level.
Learn more about application visibility.

Customizing Properties of Your Detail Panels

As an administrator in OneDesk, you can customize the properties that appear on the detail panels of your users, tickets, tasks, timesheets, and more. This allows you to display specific information to your users and hide others.

Custom Fields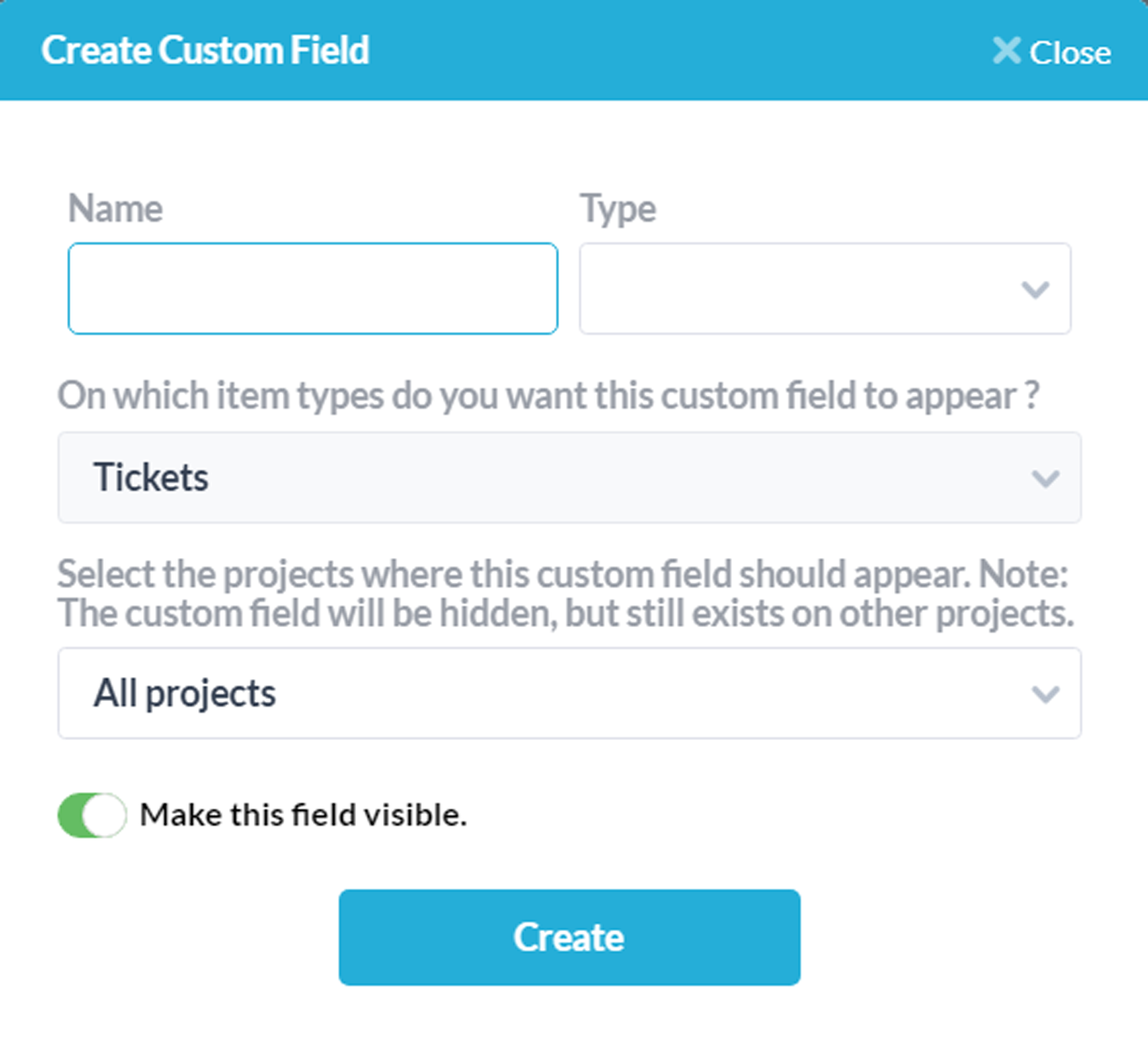 OneDesk lets you create custom fields that attach as properties to your tickets, tasks, timesheets, projects, users and customers. Using custom fields allows you to quickly gather important and/or critical information, create workflow automations based on those properties, and much more.
Learn more about custom fields here.

SLAs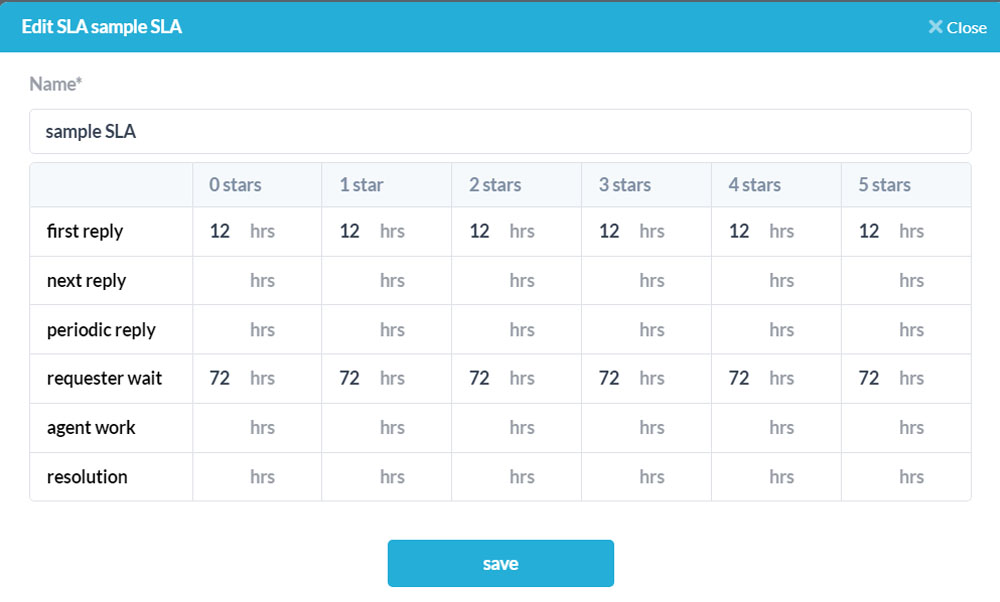 OneDesk allows you to create, add, edit, and auto-assign SLAs to your tickets. Having SLAs in place lets you measure and improve the responsiveness of the customer support team and increase customer happiness.