Activity Stream / Audit Log
Complete Visibility of Work Done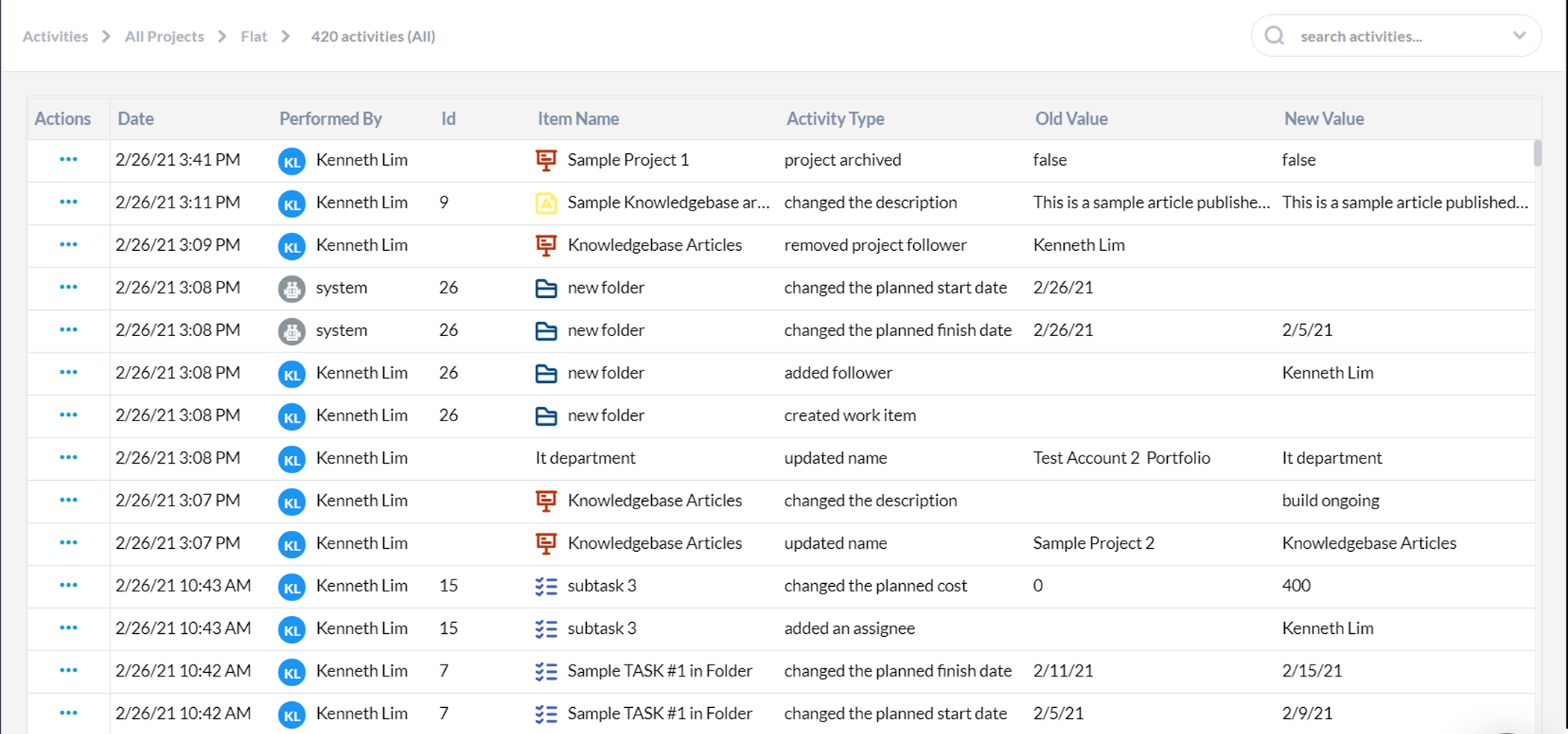 OneDesk lets you audit work done by having access to a full-trail transparent history of changes on tickets, tasks and projects. No longer would you need to wonder what happened to a ticket or task. Instead, have full visibility of work activity right at your fingertips.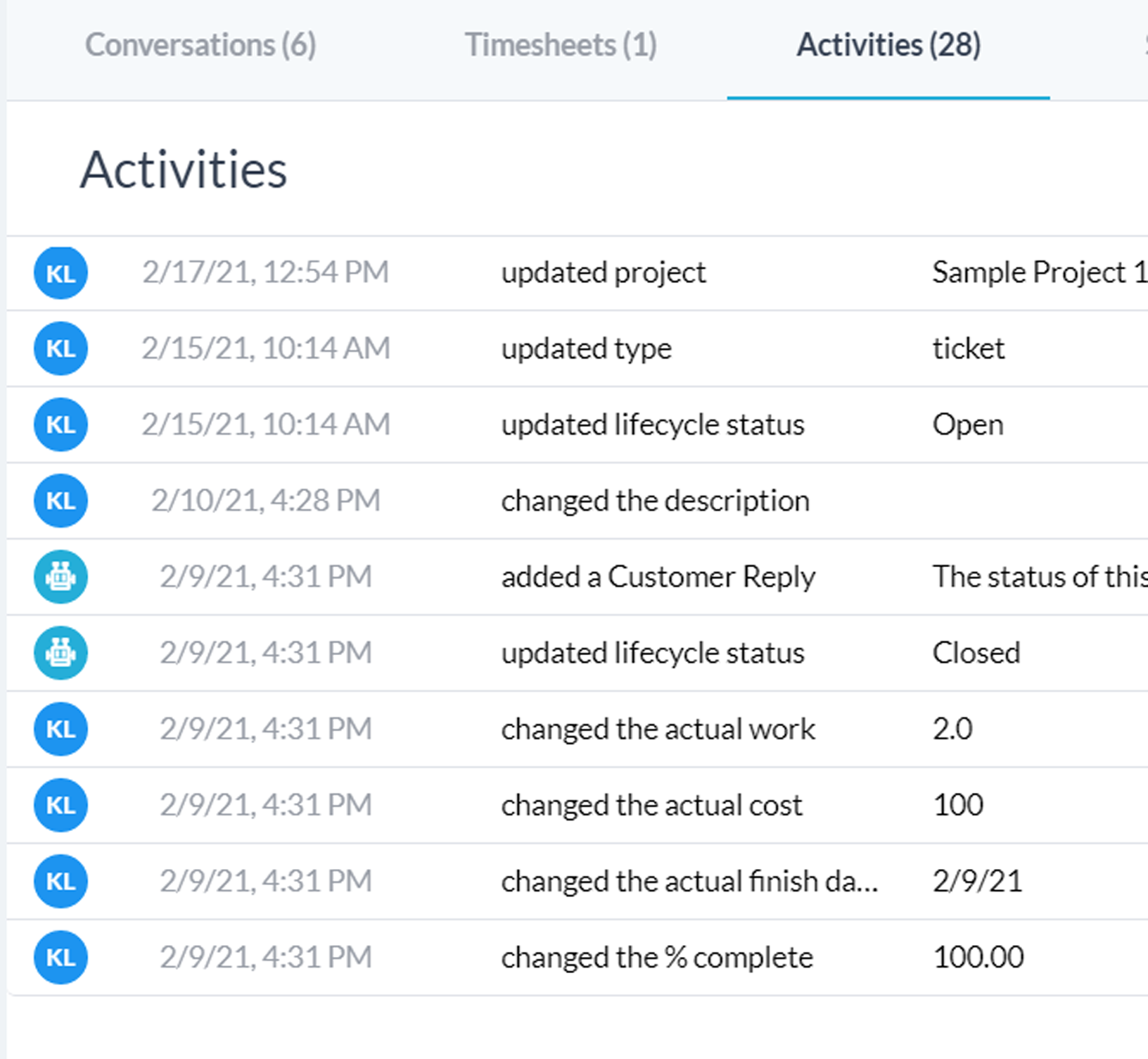 Track All Changes to a Ticket or Task
Gain visibility to status updates, customer communications and work automations. Find out why the ticket came to be, when it was created, when it was escalated into a task, when did it finally close and everything that happened in between. This gives you a complete picture of the work being done with full context on a granular level.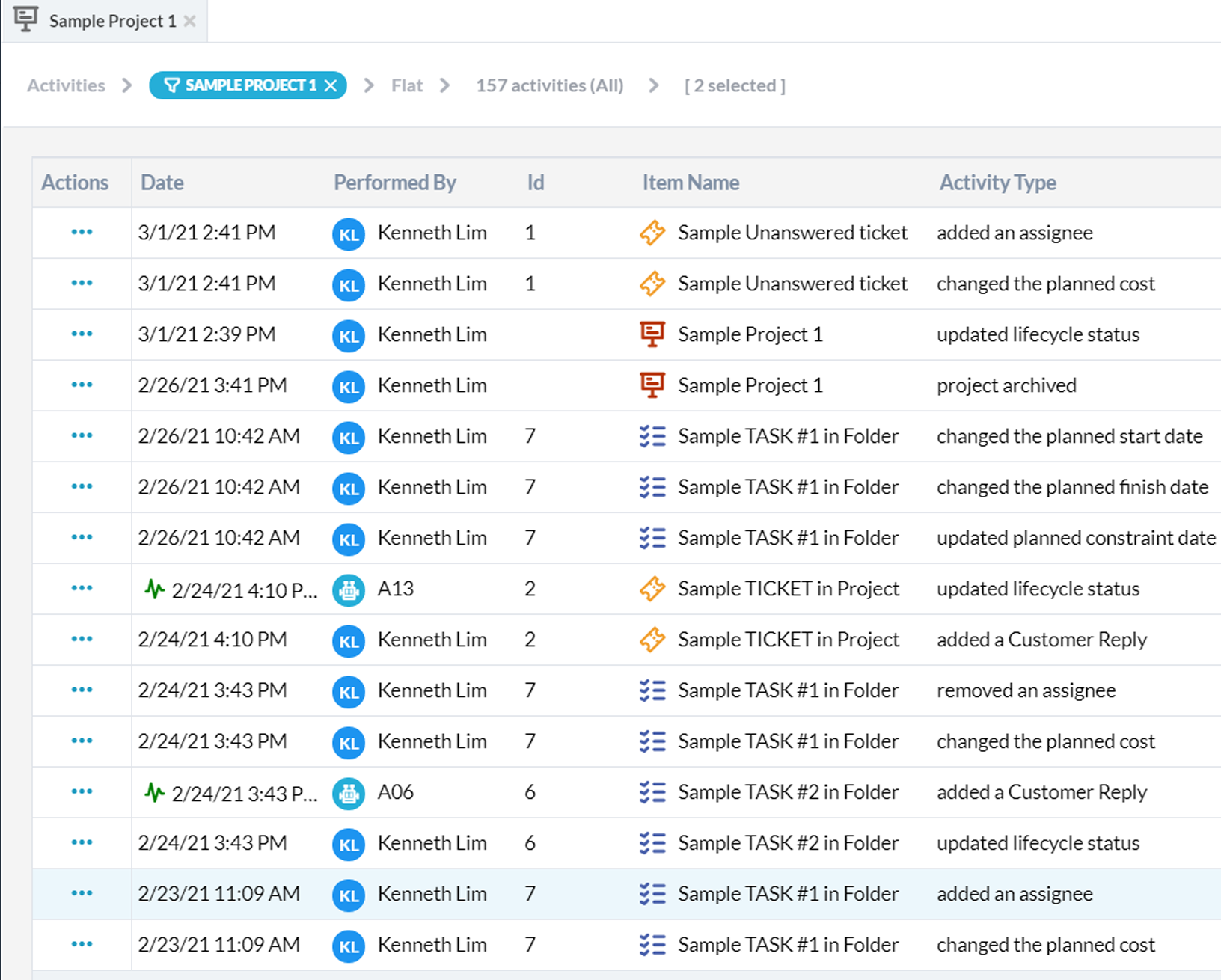 Track Project Activities
Track changes not just to tasks but to the entire project. Track how much work is done on each project along with their velocity of change. This lets you stay informed on project progression as well as ensure that each project gets the amount of attention it deserves.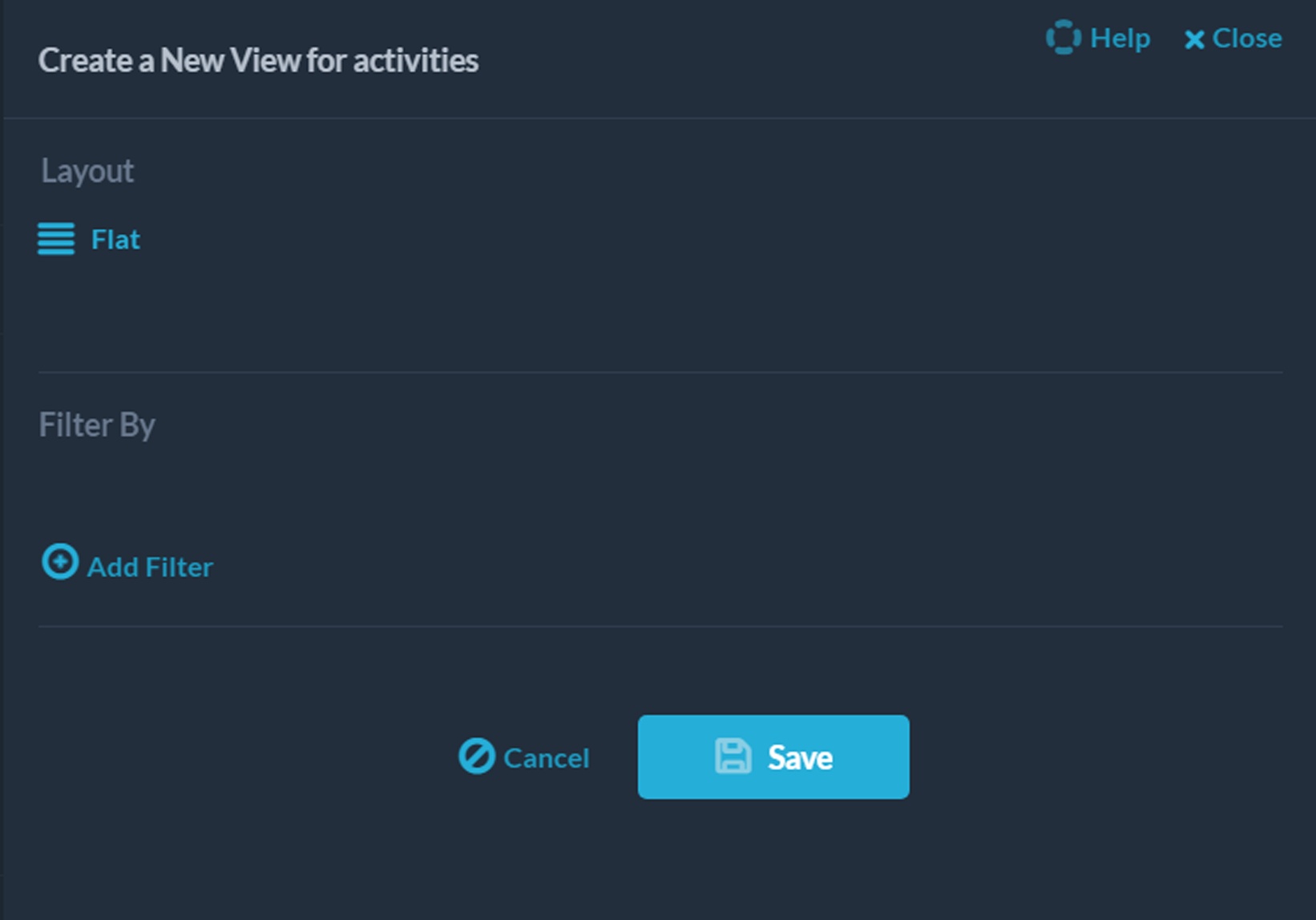 Filter Activities
OneDesk lets you filter and search through activities according to your needs. Keep track of how many new tickets were created. Measure how many tasks have been marked as completed. Keep track of your agent activity by creating filters for your agents to track their work and progress in-app. You can also compare the activity density between your resources. These are only some of the ways to check out what's happening at your company. 
ONEDESK - FREE 14 DAY TRIAL
Sign up and try out OneDesk for yourself. No credit card required.