Agile Project Management
Agile Features to Enhance Your Project Management
Agile project management enables you to better manage your team's work and strive for improved delivery of business value. It offers flexibility and provides a higher quality of work and customer satisfaction.
OneDesk makes the most of the methodologies used in Agile project management with integrated features such as:
Burn-down Charts
Burn-down charts show the reduction of open tasks in the project over time, allowing you to easily visualize what your team has accomplished, what goals it has yet to reach, and if your team is on track to meet the project deadline.
---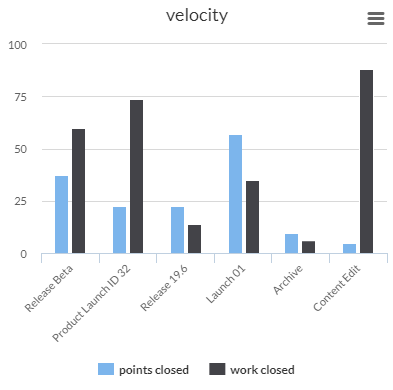 Velocity Charts
Velocity charts compare time-boxed iterations to each other to see if team accomplishments are improving over time, enabling you to better plan your next projects in accordance with the data provided.
---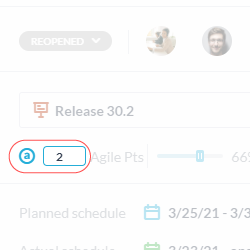 Agile Points
OneDesk helps you plan efficiently by letting you add agile points to an individual task to quickly assess the effort it might take to resolve them. This enables you to easily estimate work time.
---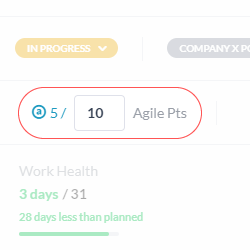 Points Capacity
Add points capacity on projects to enable you to judge when a project is too overloaded or lacks assigned work.
---
Kanban View
The Kanban view helps reduce the overhead of project management by allowing the user to drag and drop their task from one column to the next to update the status of their task. You can also drag and drop projects in this view to change their statuses easily. These boards also allow for visualization of task and project statuses.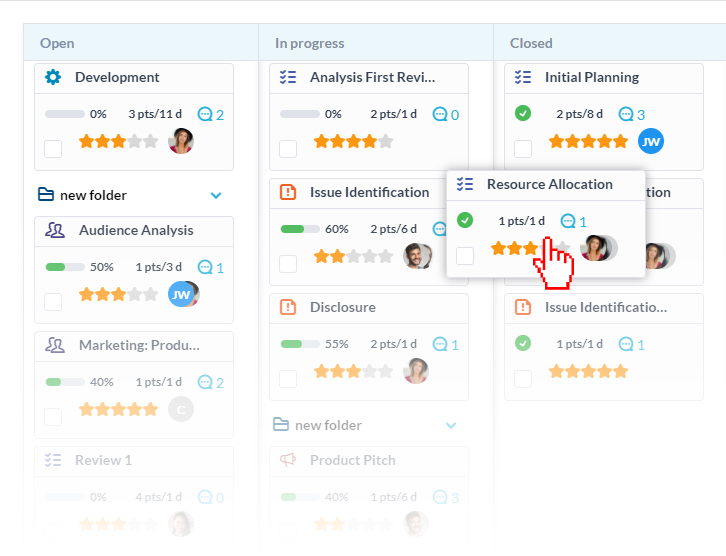 ONEDESK - FREE 14 DAY TRIAL
Sign up and try out OneDesk for yourself. No credit card required.