Assignment Management, Scheduling & Leveling
Plan Your Projects with Ease
OneDesk lets you easily assign, schedule and level your tickets and tasks. Assign work manually or automatically to a user or team and schedule when it needs to get done. OneDesk makes this entire process seamless.

Automatic assignment of tickets & tasks
Set up custom routing to ensure no individual team member is overloaded. Features such as round-robin automatically assign tickets and tasks upon creation and ensure incoming customer requests are distributed evenly among your team.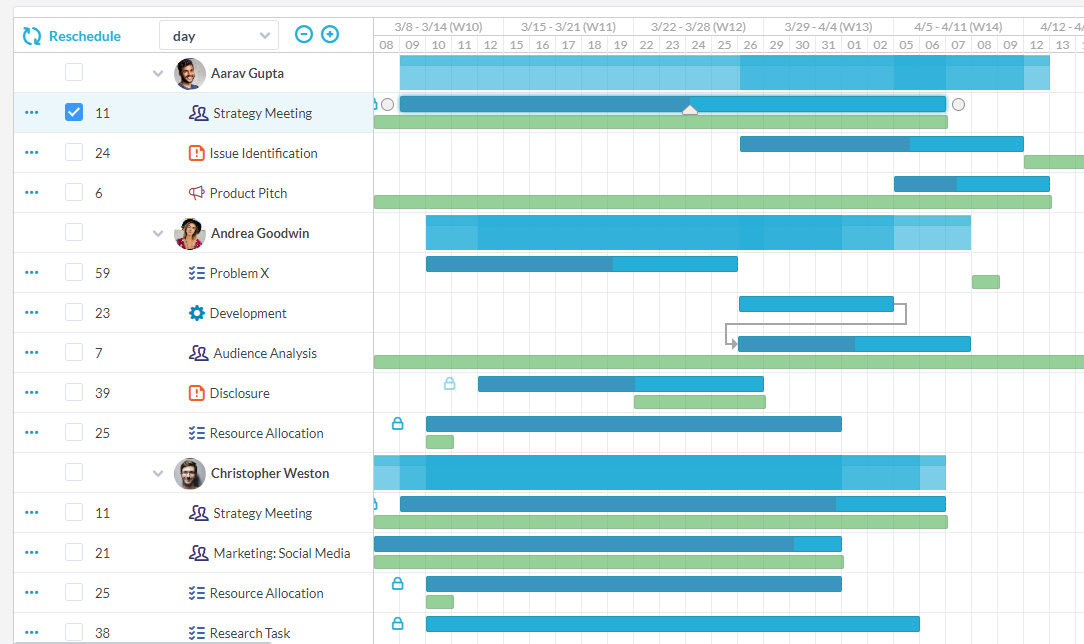 Schedule tasks through Gantt charts
Easily level your projects over time by simply dragging and dropping scheduled tasks on the Gantt chart. Visualise each team member's individual Gantt charts to assign tasks according to their availability.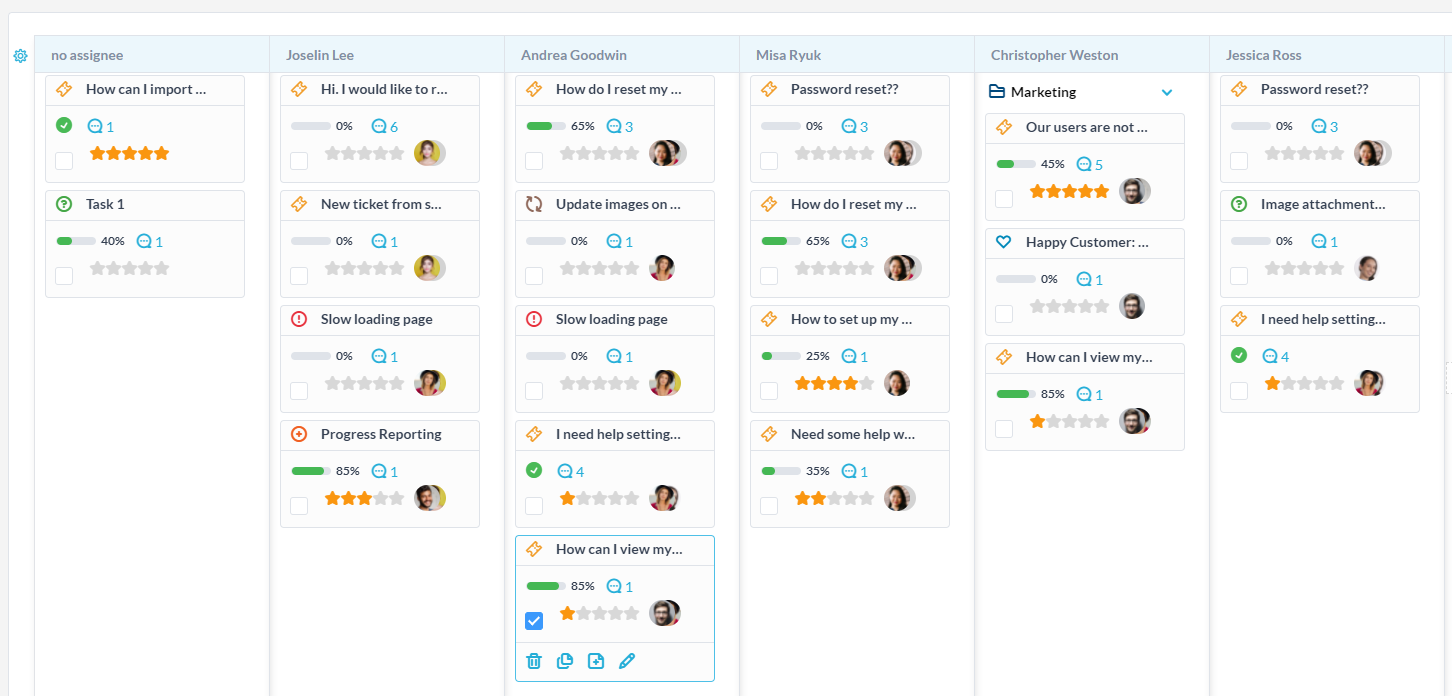 Distribute workload through an assignee board
Use an assignee board to view open tickets and tasks as well as the general workload of each team member. Drag and drop tickets and tasks into columns to assign or reassign them to specific team members.
Detailed scheduling & critical path method
Set a task's planned duration and effort required. Smart scheduling allows you to manage your project's critical path with a click of a button. Break down work into subtasks to assign multiple resources separately. Assign work to a team to let them pick up the tasks themselves or let the team manager redistribute the work.
ONEDESK - FREE 14 DAY TRIAL
Sign up and try out OneDesk for yourself. No credit card required.