Creating Items from Live Chat
Improve Your HelpDesk Team's Efficiency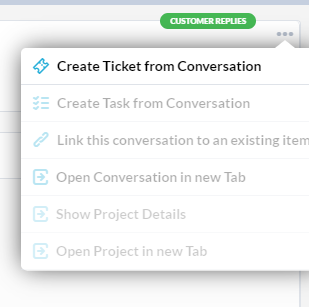 OneDesk lets you create tickets and tasks (items) directly from your live-chat messenger. This makes it convenient to gather all the needed information from the customer and then relay it into an item. After the item has been created, easily access its detail panel from the conversation within the messenger app. The pre-item creation conversation is also attached for your convenience.
ONEDESK - FREE 14 DAY TRIAL
Sign up and try out OneDesk for yourself. No credit card required.