Custom Fields
Embed Specific Information To Tickets, Tasks & Projects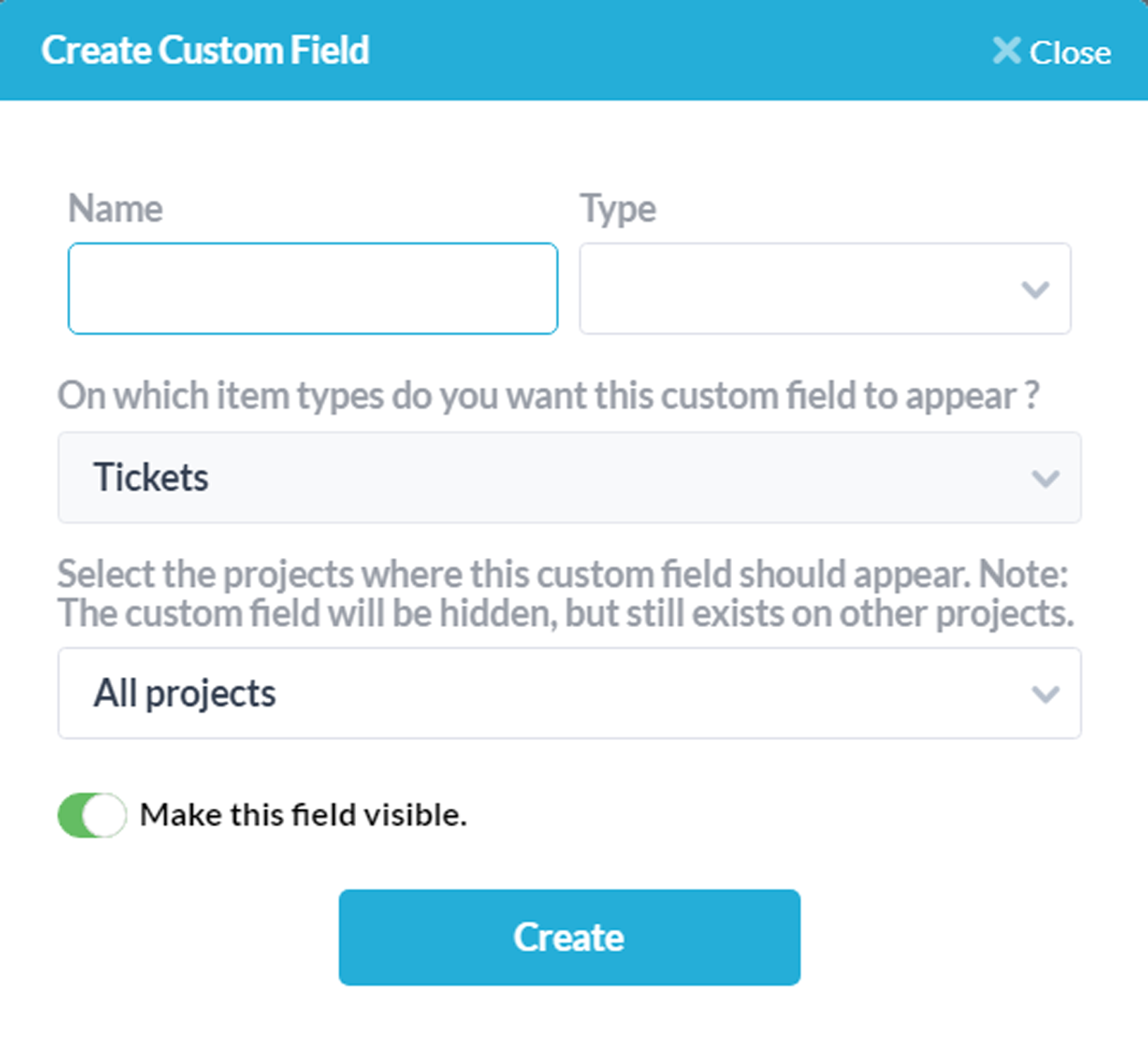 OneDesk lets you create custom fields that attach as properties to your tickets, tasks, timesheets, projects, users and customers. This allows you to:
Reduce the back and forth information gathering between yourself and customers by prompting a requester to include specific information prior to submitting a support ticket via webform
Optimize workflow and save time by creating automations based on custom field properties
Track your work as billable or non-billable
Organize and group your users and customers based on custom properties
ONEDESK - FREE 14 DAY TRIAL
Sign up and try out OneDesk for yourself. No credit card required.