Email Monitoring
Incoming & Outgoing Email Monitoring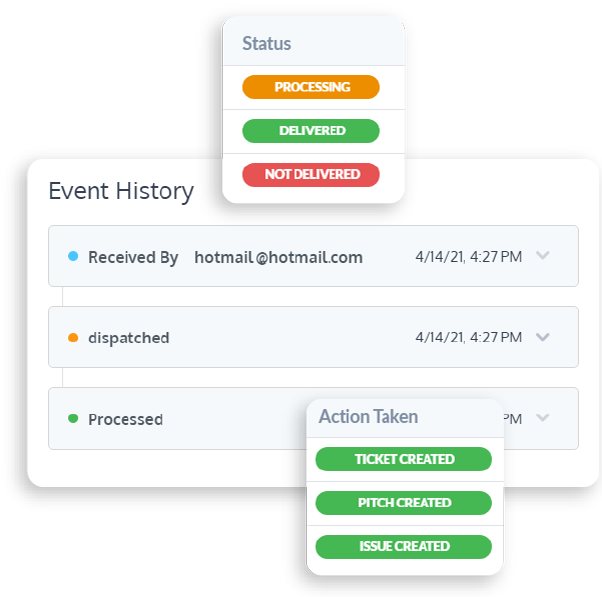 Create Responses Based on Keyword Triggers
OneDesk ensures that you are able to monitor all email activity with transparency. We provide you with ease of mind so you can track any incoming and outgoing email messages, view what was sent, to whom, and what actions certain incoming emails trigger within OneDesk. We show you all this information for email communications within the last 72 hours.
Monitor All Outgoing Emails to Ensure Transparency
Email messages are critical to effective communication with your users and customers, and you want confidence that your emails are being sent and delivered.  OneDesk's email monitoring capabilities give you peace of mind by allowing you to track outgoing email communications. If a customer says they never received an email, you can check and determine if and when it was sent, delivered, or not delivered. You'll be able to tell if your emails are processing, delivered, bounced, were blocked, and more.
Track All Incoming Communications 
Your customer's incoming communications can affect different parts of OneDesk: they can add messages into conversations, they can trigger the creation of tickets and tasks, and more. You can track all of that in the email incoming application. You can also monitor who sent you these communications and when to keep you on top of your customer requests.
ONEDESK - FREE 14 DAY TRIAL
Sign up and try out OneDesk for yourself. No credit card required.