Project Management Solution
Inter-connected project management & helpdesk software that lets you get work done.
Plan. Track. Manage. Collaborate.
OneDesk's project management solution is built to help you and your team get work done faster and more efficiently.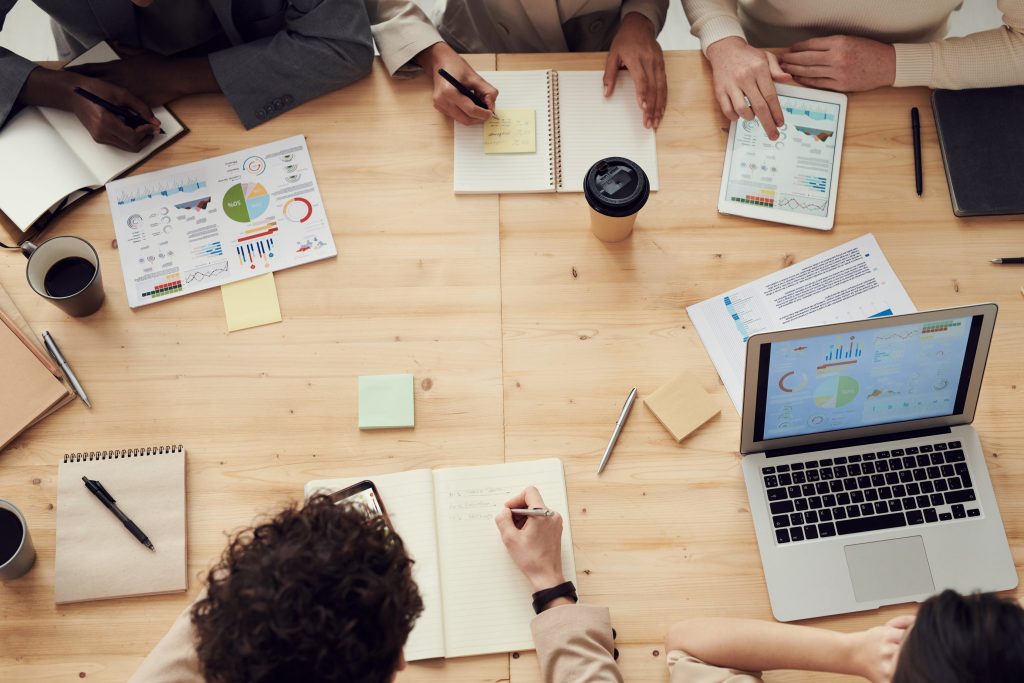 Make Project Planning a Breeze
OneDesk's project management solutions allow you to plan every aspect of your projects and keep you on top of your project goals and deadlines. OneDesk's solutions include:
Project collaboration:
Use the built-in project collaboration tools to collaborate on projects with your users, teams, or customers.
Scheduling:
Plan your schedule, or let OneDesk do it for you. Constrain dates, link tasks, and generate schedules with automatic CPM calculations.
Tracking work and time:
Keep track of your team's work and progress and monitor the time they spend. Use timers and timesheets to keep tabs on their work activity.
Automated task assignment:
Automate the assigning of tasks or assign tasks in bulk to individuals, teams, or by round-robin.
Organization:
Organize your projects and work using portfolios, folders, links between tasks, and more.
Sharing projects:
Share projects with a team, specific team members, or keep them private. You can even share projects with your customers.
Communication and collaboration:
Keep connected with real-time discussions and email notifications regarding tasks and projects.
Cost management:
Review and track budgeting and costs for a given project.
---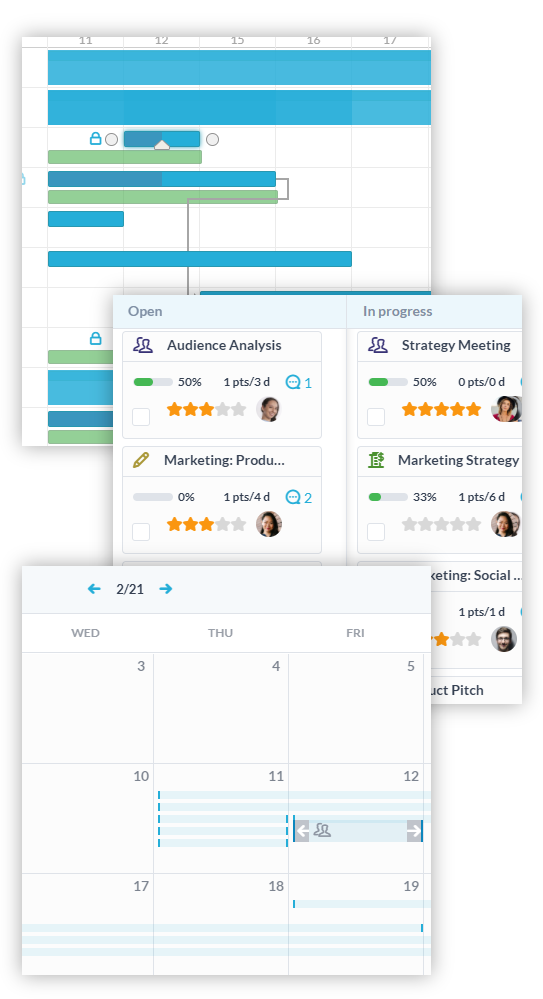 View Your Work Your Way
OneDesk lets you visualize your work in multiple ways: Gantt charts, Kanban, calendar, and more! View and manage your work in the way that best suits your workflow, allowing you to keep track of all aspects of your project management.
Kanban
Use the Kanban view to maximize efficiency. Quickly change task statuses with a simple click-and-drag to allow you to easily manage your existing tasks. From the same view, you can easily add assignees or followers to a task.
Gantt Chart
The Gantt view allows you to see dependency relationships between tasks, see which tasks overlap, and if there are too many scheduled at once. You can click and drag the scheduled dates for a project or task to adjust your workload quickly.
Calendar
See your monthly schedule to assess how work has been planned and how much actual work has been logged against the planned time. Click and drag the scheduled plan bars around to adjust dates easily and manage your workloads.
Filter Views
Filter any view you are looking at to see details regarding a given project, those with upcoming due dates, based on project status, and more. Save these views and access them easily later on with a click.
---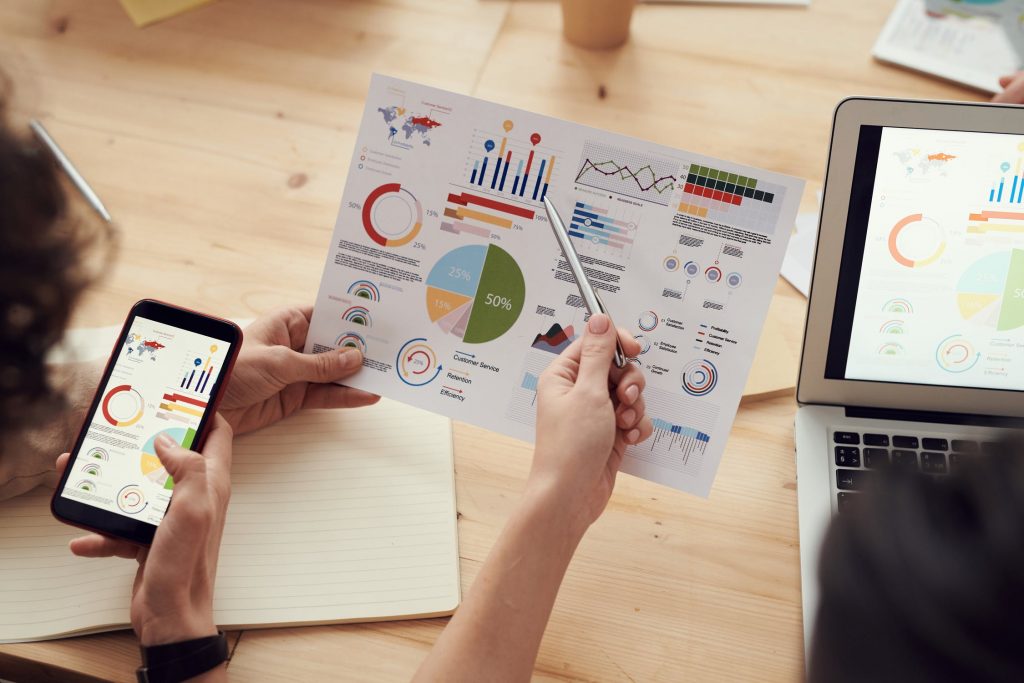 Improve Productivity by Automating Your Workflow
Save time by making the most of OneDesk's powerful workflow automation tools. You can automate everything from:
The changing of task and project statuses: automate the changing of statuses as work advances so you and your team can better track how work is progressing and what needs attention.
The closing and archiving of tasks and projects: automatically close and/or archive tasks and projects that would otherwise clutter your workspace.
The sending of notifications regarding task statuses/updates: send notifications to followers of a task regarding its status changes and updates to keep them informed about progress changes.
The assigning of tasks: automate task assignment or assign tasks by round-robin to free up the time your team spends allocating tasks. Ensure your team's workload is balanced and that tasks are quickly assigned to those who are best suited to handle them.
---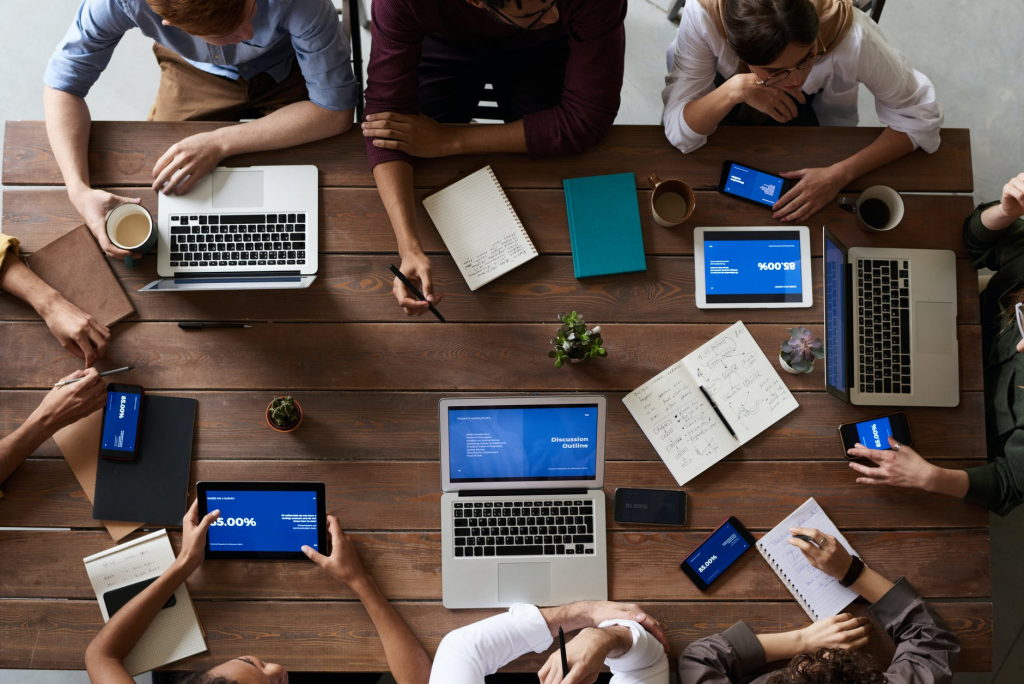 Make Communication Easy
Keep your team connected with a helpful mobile app and internal conversations. Manage conversations alongside your tasks or in the messaging application. View your open and closed conversations and archive conversations easily. Communicate with customers and keep them up to date and informed. 
Message Streams and Live Chat Transform Your Communication
Use OneDesk's integrated message stream communication application to carry out multiple conversations in real-time or throughout the week. Create multiple conversations with those you need to get connected to and navigate back to your conversations easily.
Mobile App Keeps Team Members Connected
OneDesk's mobile app notifies your team about changes to their tasks, updates, newly-assigned tasks, and more. This helps increase efficiency and keeps your team members informed about the work they're delegated to.
Increase Transparency with Conversation Archiving
Archive conversations to keep a record of project and task planning as well as customer communications regarding a given task or project.
Internal or External conversations
Keep everyone on the same page by using OneDesk's internal communication messaging system. Start conversations alongside tasks or separately with your team, an individual, a customer, or all at once.
---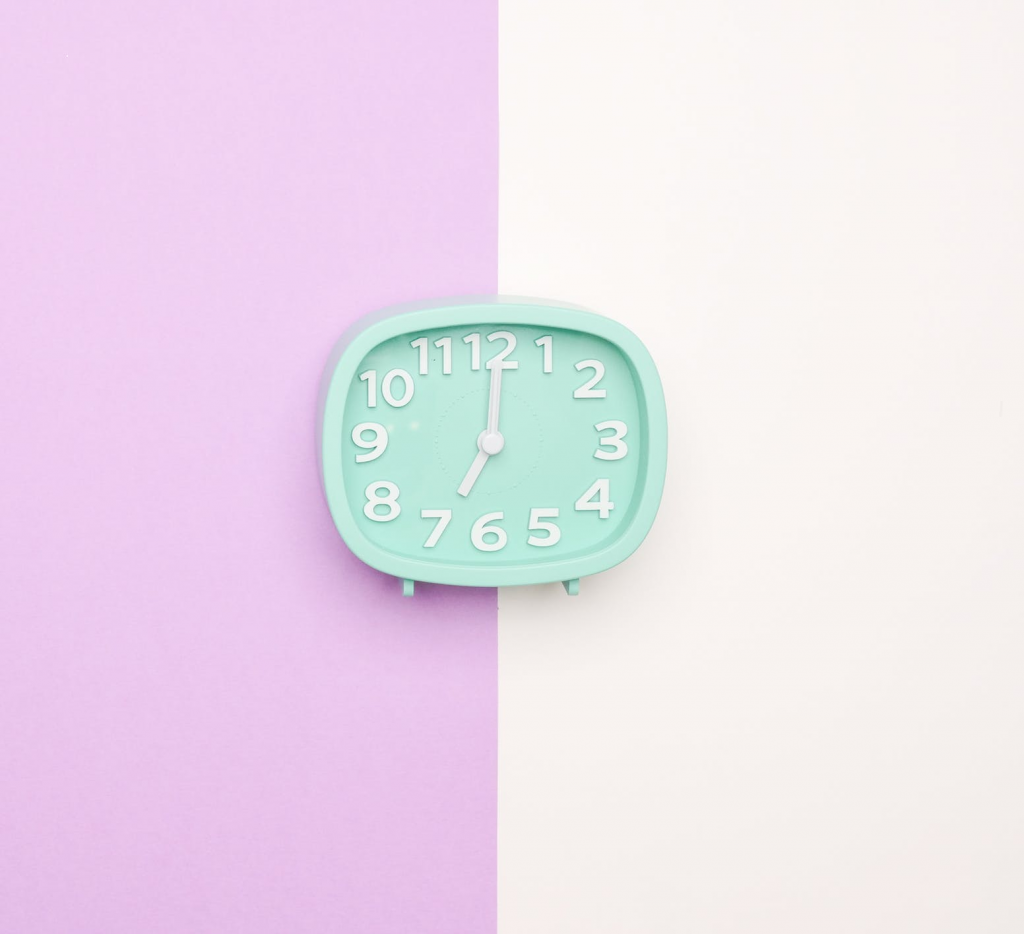 Easily Track Your Team's Work
Easy-to-use timers & timesheets make it easy for your users to track the time they've spent working on their tasks. View running timers from the dashboard to easily monitor your user activity.
Timers
Record time actively as you work on a task to ensure you capture the exact amount of time you work without the need to log time separately after-the-fact. Start the timer, pause, continue, and stop all with the click of a button.
Timesheets
Submit detailed timesheets of the time spent working on tasks. Customize the information your timesheets collect and keep a record of all timesheets submitted by individual users to ensure you are always aware of the work your users put in.
Dashboard monitoring
Use the dashboard to monitor and track task progress, see which employees have a running timer, project costs, task completion, unassigned work, etc. Simply click on different elements on the dashboard to filter for the information you need.
---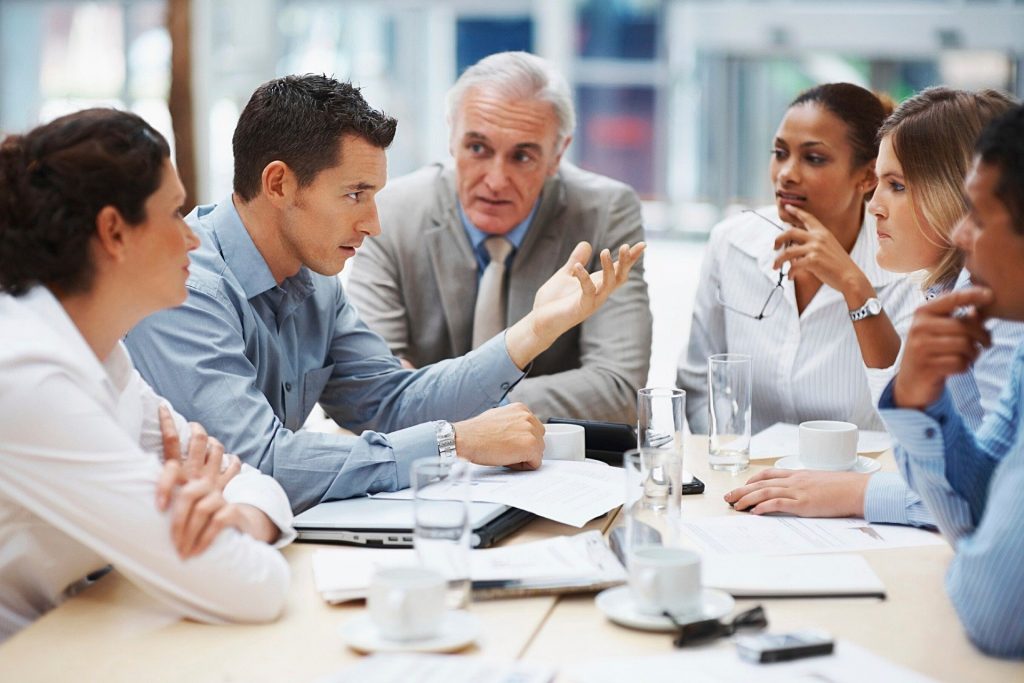 Collaborate With Users & Customers
Strengthen collaborative relationships with your team and customers with OneDesk's project management capabilities:
Share custom work views with another team member or your entire team to ensure they view the information you need them to see.
Collaborate with both users and customers on projects to ensure you're always on the same page about project goals.
Open multiple internal and external conversations attached to a task so you can communicate the more pertinent information to the appropriate individual(s), be it a team member or a customer.
Add team members as followers so they're automatically notified in their OneDesk and on their mobile app about updates and changes to a task.
Share files with users and customers to be able to communicate and send important information to those who need it most.
---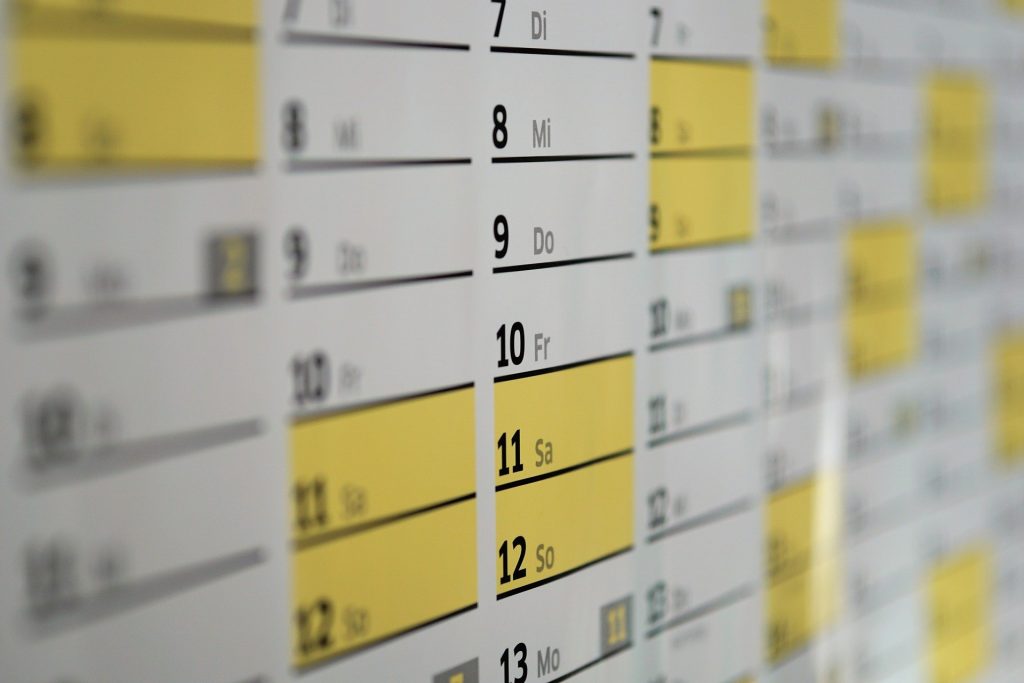 Schedule Reports to Keep Updated
OneDesk's customizable reporting software allows you to schedule customized reports to be delivered to your inbox intermittently. This lets you keep track of all your employees and the work getting done with features like:
Out-of-the-box report templates
Custom report templates
Report scheduling sent to your email
---
ONEDESK - FREE 14 DAY TRIAL
Sign up and try out OneDesk for yourself. No credit card required.