Saved Replies
Maintain Your Level of Support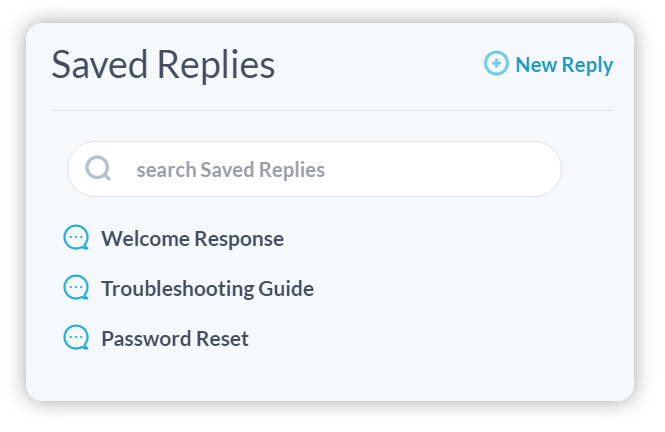 Ensure Consistency in Your Customer Support
OneDesk's saved replies ensure that your support team is providing services to the level you expect. Maintain this standard across your team with saved replies and ensure your answers to common questions stay consistent and accurate. You can update the saved replies to ensure all the details in your answers are up-to-date.
Save Valuable Time
You can use dynamic properties in saved replies, which populate information automatically based on who your team is replying to. These properties keep your team from having to locate and type out information like the customer name, past communication, URLs, and more. Save your team time and ensure that the information they're using is accurate with saved replies.
Maintain tone and voice
Every interaction with your customers is a direct representation of your company. Using OneDesk's saved replies allows you to maintain your brand's tone and voice. These replies can be used by your entire team, ensuring everyone's customer communications keep to the tone and voice of your company.
ONEDESK - FREE 14 DAY TRIAL
Sign up and try out OneDesk for yourself. No credit card required.