Use Your Own SMTP Server
Have Full Control Over Your Outgoing Emails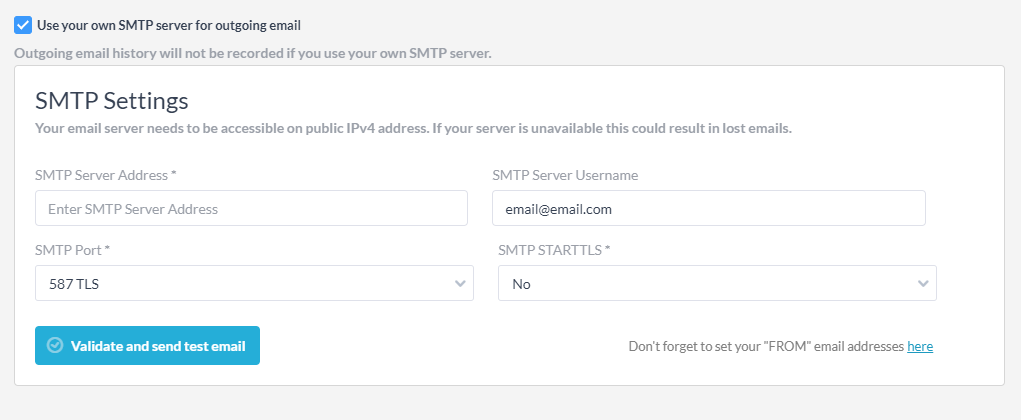 OneDesk lets you use your own SMTP server to send emails. This allows you to have full control over all of your outgoing emails. To learn more about it, check out this how-to article.
ONEDESK - FREE 14 DAY TRIAL
Sign up and try out OneDesk for yourself. No credit card required.