Customer Feedback Management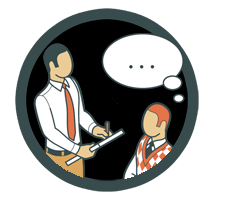 Include the customer in the product development process and turn feedback into actionable items.
Customer feedback management made easy
OneDesk comes with a customer portal that connects the customer to the product development process and makes customer feedback management easier.
How OneDesk facilitates customer feedback management:
Customers can submit feedback, ideas, support requests and questions via the company's customer portal
Employees, partners and customers can collaborate and turn customer feedback into actionable items.
Companies can publish suggestions for customers, employees and partners to vote for the ideas they like. The best ideas rise to the top.
Companies can optionally allow (or disallow) customers to track their feedback's status.
Companies can collaborate one-on-one with a customer to clarify any details. The conversation can then be kept in one place, for future reference.
OneDesk facilitates the ideas management process. Customer feedback can be classified into projects and assigned to team members.
OneDesk's help desk application helps companies to follow up on feedback to provide excellent customer support.
Harness the power of customer feedback with OneDesk today!