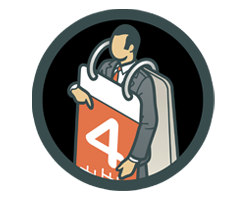 Easily track and compare project schedules with built-in dynamic Gantt charts that automatically lay out your project schedule.
If you are familiar with the Gantt chart in Microsoft Project, you will easily be able to use OneDesk's Gantt charts. Don't worry if you are not familiar with them; OneDesk's Gantt charts are easy to learn and understand.
OneDesk's interactive Gantt charts allow you to:
Drag and drop to create links between tasks
Use a dynamic slider to change the time-scale
Easily distinguish estimated tasks via transparency
View the critical path in red
Display or hide percent complete or resources directly on the Gantt chart
Drag to set the percent complete
Much more!