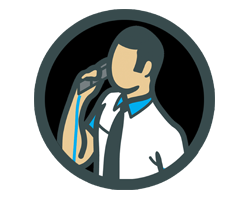 Enable the helpdesk and easily communicate with your customers, answer their questions, solve their issues, take action and keep them updated on the status of their tickets.
Engage with your customers:
OneDesk's helpdesk applications makes it easy for your customers to communicate their inquiries or requests using Twitter, Facebook, LinkedIn, email, discussion forums and blogs.
At any time, customers can provide additional information related to their inquiries or requests and monitor their progress.
Create a community forum and where customers can collaborate and discuss their inquiries and requests with other customers.
Sort requests by source date and relevance.
Create ticket items based on customer feedback and link them to requirements.
Automate your business process by setting up workflows to create, manage and direct ticket items to the appropriate team members across your organization.