Helpdesk Ticketing System
Helpdesk Ticketing System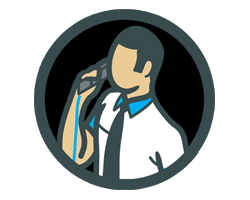 Manage your helpdesk tickets with OneDesk
Use the OneDesk helpdesk ticketing system and easily communicate with your customers, answer their questions, solve their issues, take action, and keep them updated on the status of their tickets.
OneDesk's helpdesk ticketing system has all the features you need
OneDesk's helpdesk applications make it easy for your customers to communicate their inquiries or requests using email, live chat, and custom ticket forms. Some of the best helpdesk features that come included in OneDesk are:
Capture all your help desk tickets, no matter where they come from
In a few minutes, set up an email auto-forward and start capturing tickets from your customers and end-users.
Provide ticket forms that your customers can fill out to submit clean well-defined tickets. These forms are configurable to ensure that you gather all the information you require, thus simplifying the ticket grooming and triage processes.
Optionally provide live chat for your customers so that they can get immediate responses to their inquiries.
Helpdesk ticket portal – Build a client community around your tickets
Easily embed customer-facing apps on your website to quickly upgrade the customer experience you offer. After that, you can expose a client ticket-portal, knowledgebase, web-forms, live chat and more with just a few clicks.
Add a help desk ticket portal to your website where clients can find answers, discuss their own tickets, and collaborate and discuss their inquiries and requests with other customers.
With OneDesk's helpdesk portal system on your website, you deliver a better experience for your clients and visitors, ensuring that they get the information and responses they need.
Email helpdesk ticketing
At any time, customers can provide additional information related to their inquiries or requests and monitor their progress. They can do this by chat, email or any other channel; OneDesk's powerful conversation capabilities will capture it all, thread it into the discussion, and notify your team.
Respond in place either within OneDesk, in email, in the mobile app or in the chat. Everything is captured and relayed if the customer or user doesn't see it within 1 minute.
OneDesk is a full-featured ticketing tool:
Filter, sort, group and organize your help desk tickets
Inside OneDesk's helpdesk ticketing system, you can sort filter and group tickets & requests by client, status, agent, source, date, priority and virtually any property you can think of. These powerful ticketing tools allow your team to quickly find and organize tickets, and resolve them with less effort.
OneDesk is unique amount helpdesk ticketing systems in that it will allow you to create tickets and link them to project tasks or other items.
Streamline your ticketing workflow
Automate your business process by setting up workflows to direct ticket items to the appropriate team members across your organization. These rules can be based off almost any criteria such as priority, client email domain, custom properties, keywords and more.
Set up your ticketing tool's auto-responses so that clients know that their email has been received and are kept in the loop on future status updates.
Automatic SLAs are built-in and easy to use.
Get started fast!
OneDesk's helpdesk ticketing system is easy to use, and even easy to set up. You can try it out free for 14 days, and if you need assistance from our team, we are there to make sure you get started as smoothly as possible. Moreover, our pricing is clear, simple and fair with no secret add-ons or upgrades you didn't know you needed. Try it out. We think you'll love it.
ONEDESK - FREE 14 DAY TRIAL
Sign up and try out OneDesk for yourself. No credit card required.