Ideas Management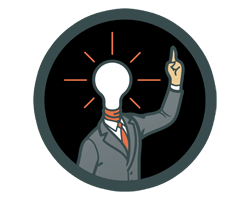 OneDesk provides product and services innovators a powerful, flexible platform for collecting and analysing new ideas and concepts. It starts at the front end with a robust internal/external feedback module tightly integrated within an idea management application that allows insights, data, primary research to be vetted, scored and managed. Cross functional stakeholders can collaborate seamlessly within this environment through OneDesk's global Collaboration Inbox that keeps all players in the game and on the same page. Here colleagues can follow, invite, interact and report on progress to all team members while maintaining an airtight knowledge base on all items in the system, with easy adaptable views for different workflows. The result? A fully integrated Ideas & Innovation Management platform with all the bells and whistles. And that's just the beginning. Since OneDesk's Unified Product Platform spans the entire product development process new product ideas and enhancements can easily be converted to requirements, broken down into task and mapped out on a timeline with OneDesk's automated, drillable roadmapping module.
Here's how OneDesk helps you manage the Product Development Lifecycle:
Reach out to your customers & stakeholders and capture their feedback
Ask for suggestions from your customer base at large, or hone in on a few named customers whose opinions matter to your organization.
Allow your customers to vote for the ideas they like. The best ideas rise to the top.
Hurdle product-decision roadblocks by quickly polling customers, partners and employees.
Allow (or disallow) customers to track their suggestions. Optionally open up your road map communications and maintain customer interest in your upcoming products and services.
Collaborate one-on-one with a customer to clarify any details. Keep the resulting conversation centralized and in one place for future reference.
Generate product requirements from feedback
Tag the feedback and from it, link them to requirements.
Full traceability means you will always know why a requirement is in the PRD. Receive notifications of upstream changes that could affect product decisions.
Make the difficult feature trade-offs based on real-world data by evaluating and comparing them using hard numbers. Commit your limited resources to building the features that are the most profitable, popular, satisfy the most customers, or align with your business goals.
Maintain a tight fit between what you need to build, and what is being built by connecting requirements to the appropriate individuals.
Create project tasks and put a time-line on getting results fast
Put your product roadmap on a timeline, by linking what needs to be done with the tasks that get it done.
Connect your product management with your project management, to align priorities and eliminate wasted effort.
Get the data you need to make product decisions by quickly launching workflow requests for revenue estimates and effort estimates.
Deliver visibility into the product decision-making process and get the whole team working together to make the product a success.
Collaborate and schedule resources across multiple projects and subcontractors by securely sharing selected product data.
Sophisticated PPM tools allow you to collapse the project schedule. Track performance with timesheets and standard project management metrics.