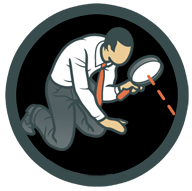 OneDesk's issue tracking and management application allows users to create, update, and resolve reported issues and defects.
Issue tracking is tightly integrated with a full project management application, allowing users to view tasks and issues assigned to them in a combined view. Companies can now easily develop product releases that combine new development tasks with bug fixes, into a complete project.
With OneDesk's issue tracking application, you can:
Create an issue from customer feedback with a single click.
View product roadmaps that combine both new feature development with issue fixes.
View all the work that is required for a release in a single view.
Full traceability across projects – link feedback, requirements and support tickets to issues and tasks.
Easily align organizational strategies with marketplace needs.
Improve time-to-market.
Reduce risk.
Lower product costs.
Teams of all sizes can use the issue tracking application to keep all projects, updates, issues, defects and new releases organized.
Work with greater efficiency, try issue tracking with OneDesk today!