Project Portfolio Management (PPM)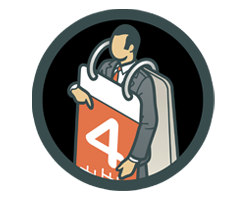 A comprehensive project management and collaboration application addresses the needs of professional Project Managers and their teams.
Project Portfolio Management made easy
OneDesk is a comprehensive SaaS project management application that facilitates project portfolio management.
Using OneDesk's project portfolio management tools, professional project managers can:
Connect with employees, partners, and customers in one application.
Work simultaneously with team members and collaborate in a project or on a project in real-time.
OneDesk's real-time collaborative editing capabilities keeps users aware of what others are working on.
Build projects that extend beyond the organization's walls and involve external resources and sub-contractors.
Automatically generate project tasks from customer feedback and product requirements.
Allow all team members to contribute to the project creation process.
Create stand-alone projects, or connect tasks to requirements and feedback items.
Automatically calculate percent complete, duration, costs, and work for tasks, projects, requirements, ideas and linked feedback.
Easily distribute tasks to user-resources across multiple projects and even different organizations.
Track projects by comparing planned values to actual results, and get a detailed view of overages for work, schedule and costs.
Import your Microsoft Project files and continue working on existing projects.
Choose to keep track of items such as requirements or tasks and immediately get notified when team members update them.
Create a single central repository for product portfolio information and eliminate the need of having to retrieve valuable product information out of emails, spreadsheets and other closed silos.
Project portfolio management features include:
Hierarchical project structures
Predecessor/successor trees
Live, interactive Gantt charts
Real-time CPM calculations
Ability to set date constraints
WBS / RBS codes
Built-in timesheets, which allow users to update tasks as they are performed.
Innovative assignment scheduler, which displays the distribution of tasks across resources; simply drag-and-drop to assign or re-assign tasks.
Professional performance metrics including earned value, planned value, cost & schedule variances are automatically calculated.