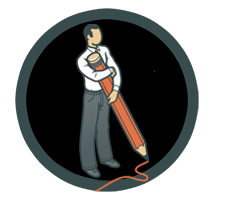 Collaboratively capture, validate, trace and maintain product and service requirements.
OneDesk simplifies the requirements management process. Whether you are developing a product or delivering a service, OneDesk puts you in control of your requirements. The requirements management, capturing and elaboration processes have never been easier.
OneDesk's requirements management capabilities allows you to:
Easily generate product or service requirements from customer ideas, support issues, feedback. and business goals.
Connect the entire team as well as the customer to make sure you are gathering accurate and complete requirements. Capture feedback and requirements from customers, partners, market research or other stakeholders.
Quickly transition from the information gathering stage to the execution stage. Link requirements to tasks; schedule and assign them to team members.
Create connections between both the organization team members and the customers to make sure you are gathering accurate and complete requirements.
Reduce the risk of customer needs falling through the cracks, by tracking and linking all relevant data; establish dependencies between upstream and downstream requirements, as well as link to the origin of the requirement.
View any requirement's history and see how it evolved over time, and what changes were made.
View cost / revenue information, and request a work or cost estimate from a team member.