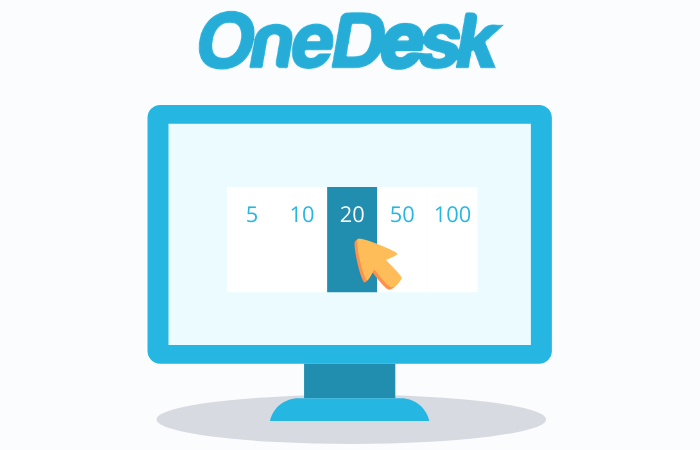 OneDesk's subscription plans are based on the number of users that will be using OneDesk, allowing you to select the best fit for your organization. 
Unlike other products on the market, no matter what OneDesk plan you select, you get:
UNLIMITED customers that you can add into OneDesk

UNLIMITED projects that you can manage within OneDesk

ALL the features that OneDesk has to offer
NO hidden costs, NO extra expenses!
Sign Up For a Free Trial
OneDesk allows you to sign up for a free 2-week trial directly from the website with only an email address! This trial can be extended up to four weeks if needed, giving you plenty of time to get to know the application before committing to a plan.
To sign up for a free trial:-
Step 1: Navigate to the OneDesk website at onedesk.com.
Note: OneDesk works best in the Google Chrome web browser.
Step 2: On the OneDesk homepage, locate the form below.

Step 3: Enter an email address you'd like to use, or sign in with your Microsoft, Google, or LinkedIn account instead.
Step 4: Click the Sign up free! button if you entered an email.
Step 5: Fill out the information in the Account Activation form and click Submit.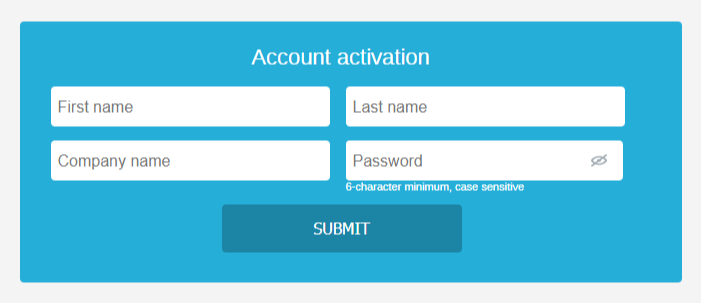 Now you're ready to start your OneDesk trial!
Selecting the Right Pricing Plan
OneDesk's plans are based on the number of internal users that will be accessing OneDesk. Internal users are the members of your team who need to be able to log on to OneDesk. Ensure that your plan covers the maximum number of internal users.
OneDesk offers Monthly and Yearly plans to make sure you can find the plan that works best for you. If you choose the yearly plan, you will receive a discount that amounts to 2 FREE MONTHS per year!
Need more users in the future? It's easy to switch from inside the OneDesk app.
Want to switch to annual payments later? We always pro-rate the plan so you don't lose any money.
How to Go Pro
Found the right plan for you?
If you'd like to subscribe to a paid OneDesk plan, you'll need to subscribe from within the OneDesk application. We recommend that you do this before your trial expires so that you will not have to re-activate any users you have already added. Here's how:
Step 1: Navigate to the subscription page in OneDesk by clicking on the More Applications icon on the bottom left side of the OneDesk application.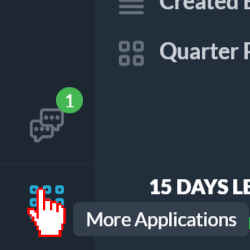 Step 2: Click on the cog icon to get to the Administration section.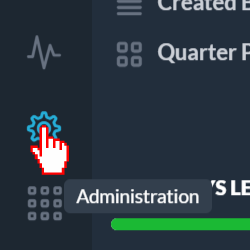 Step 3: Click Subscription at the very top of the navigation panel.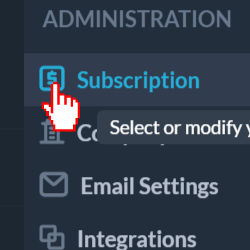 Step 4: Select on Billed Yearly or Billed Monthly and click on the appropriate plan.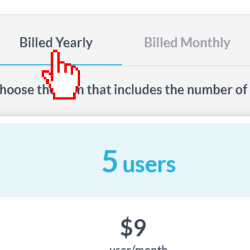 Additional Services
For a list of additional services, check out Menu of Services page if you need help getting started, training, on-boarding, and more.