Ready to serve your customers? Once you've gone pro, you can now add/upload your customers and start taking their work requests. OneDesk's Quick Setup Wizard helps you set up email auto-forwarding and includes instructions on placing the OneDesk customer apps on your website.

Email Forwarding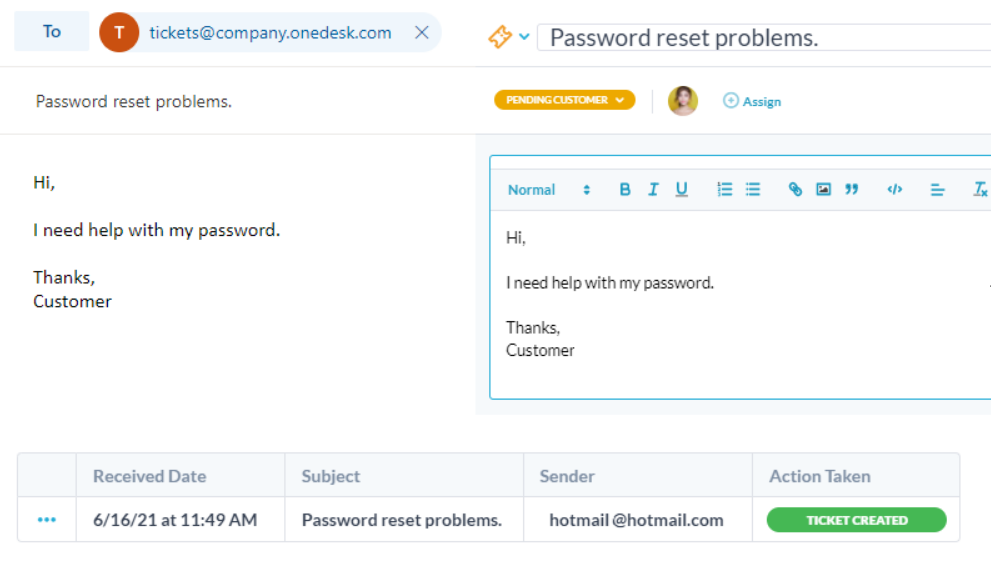 You can set up email auto-forwarding in OneDesk, which will allow you to link up your support email accounts directly to your Ticket app in OneDesk. You can set this up from your Administration section or from the OneDesk Quick Setup Wizard in your Get Started guide in the top navigation.
Learn more about email-to-ticket forwarding here.

Adding Customer Apps on Your Site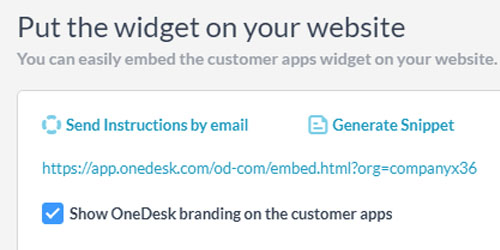 You can add your customer-facing applications onto your website to allow your customers to interact with you in a few different ways.
Learn how to place your customer apps onto your website.