Customer Email Management Software
Customer Email Management Software
Keep track of customer interactions with OneDesk's powerful customer email management software. Auto-forward all external emails to your OneDesk creation email addresses and eliminate managing multiple communication channels. No need to manually enter customer data — OneDesk automatically converts customer email requests into tickets, reducing repetitive work for support agents. Remain informed and updated every step of the way. With OneDesk's built-in chat function, respond to customer questions and collaborate with your team members simultaneously. If they don't see your chat message, it automatically is sent to them by email within 1 minute.
| | |
| --- | --- |
| Auto Forward Your Emails | Convert Email Requests to Tickets |
| Track Customer Requests | Eliminate Manual Entry |
| Centralize Your Emails | Automate Repetitive Work |
| Stay Informed and Updated | Collaborate with Teams |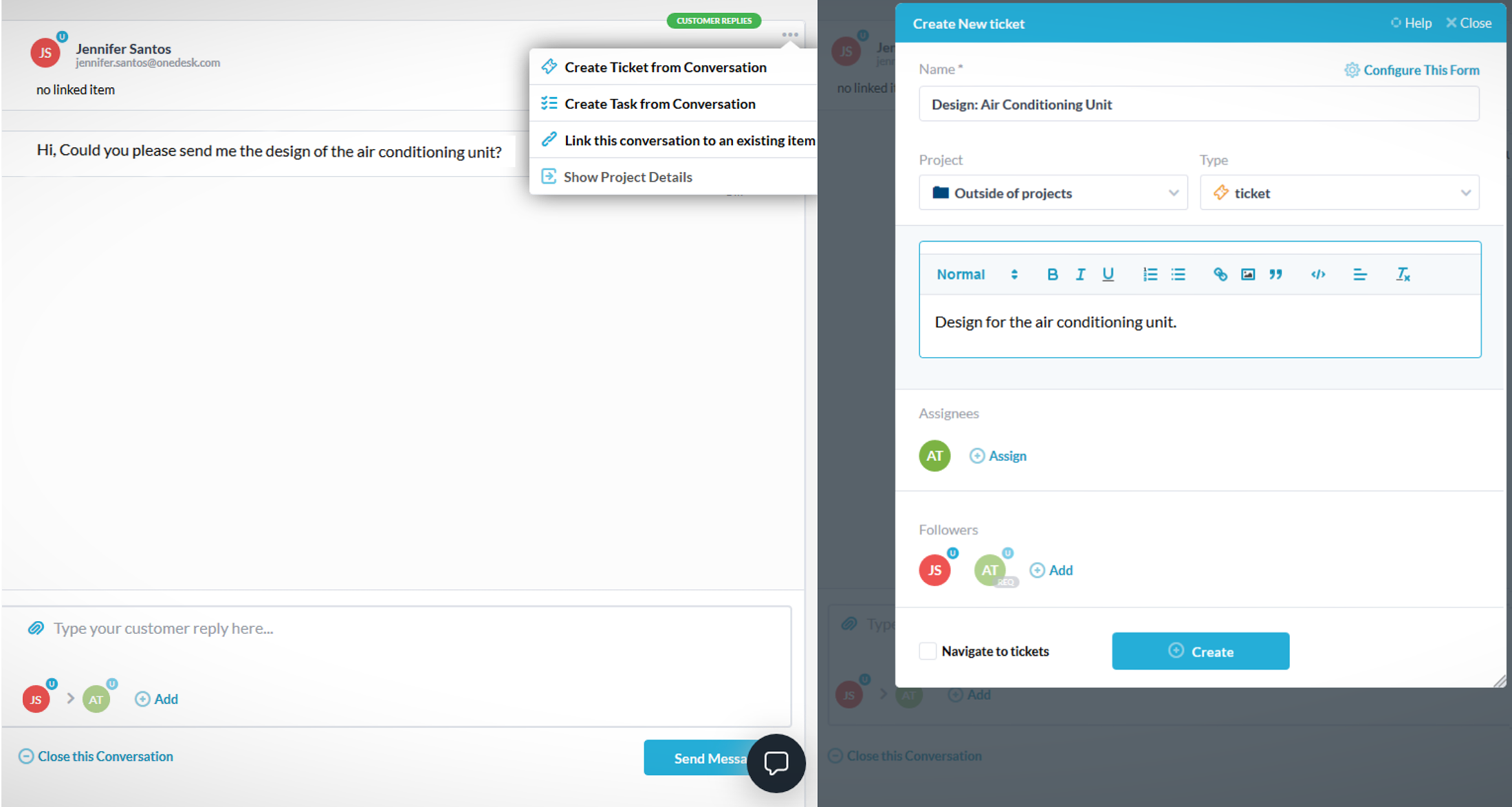 Email Helpdesk Software
With OneDesk, email integration with HelpDesk is easy. Create tickets from customer emails to track, manage and respond based on priority. Resolve tickets through team collaboration by posting internal notes within the email helpdesk software. Keep customers informed by updating them about the ongoing progress until resolution.
You can assign users automatically or using the OneDesk ticket creation form. With the email help desk ticketing feature, all users can be notified by email if there is an update or reminder for the ticket.
OneDesk automatically adds the customer as a follower of the ticket. This means you can keep your customers informed as well through email. You can also send group emails through OneDesk.
You can categorize users and customers in our helpdesk software. By categorizing customers into customer organizations and users int teams, you can send emails to a group of people rather than reaching out to one person at a time.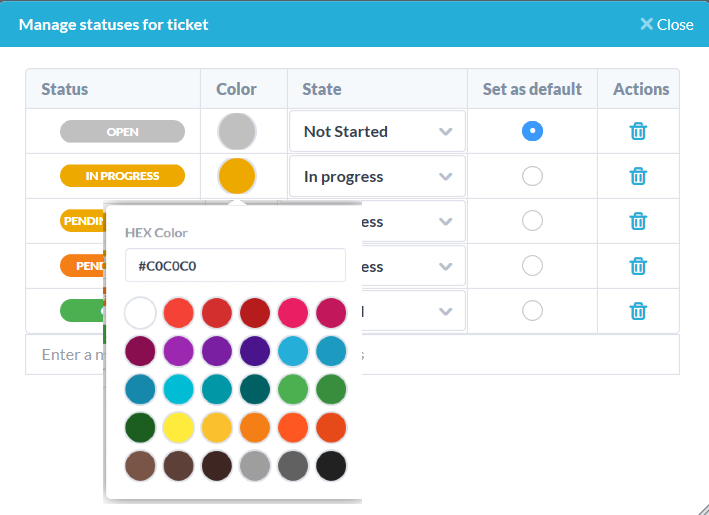 Email Ticketing System
OneDesk's email support ticketing is a versatile solution that serves both the customer and the internal support team. With this email ticketing system, users can track manage and prioritize tickets until resolution.
Once a customer request is converted to a ticket, the ticket's lifecycle goes through a series of changes. Each time the user takes steps to make progress, the email ticketing software updates the lifecycle status, notifying the customer about the progress. All ticket lifecycles are configurable in OneDesk. Users can rename or add more ticket lifecycle statuses, change their colours, enable or disable them and more.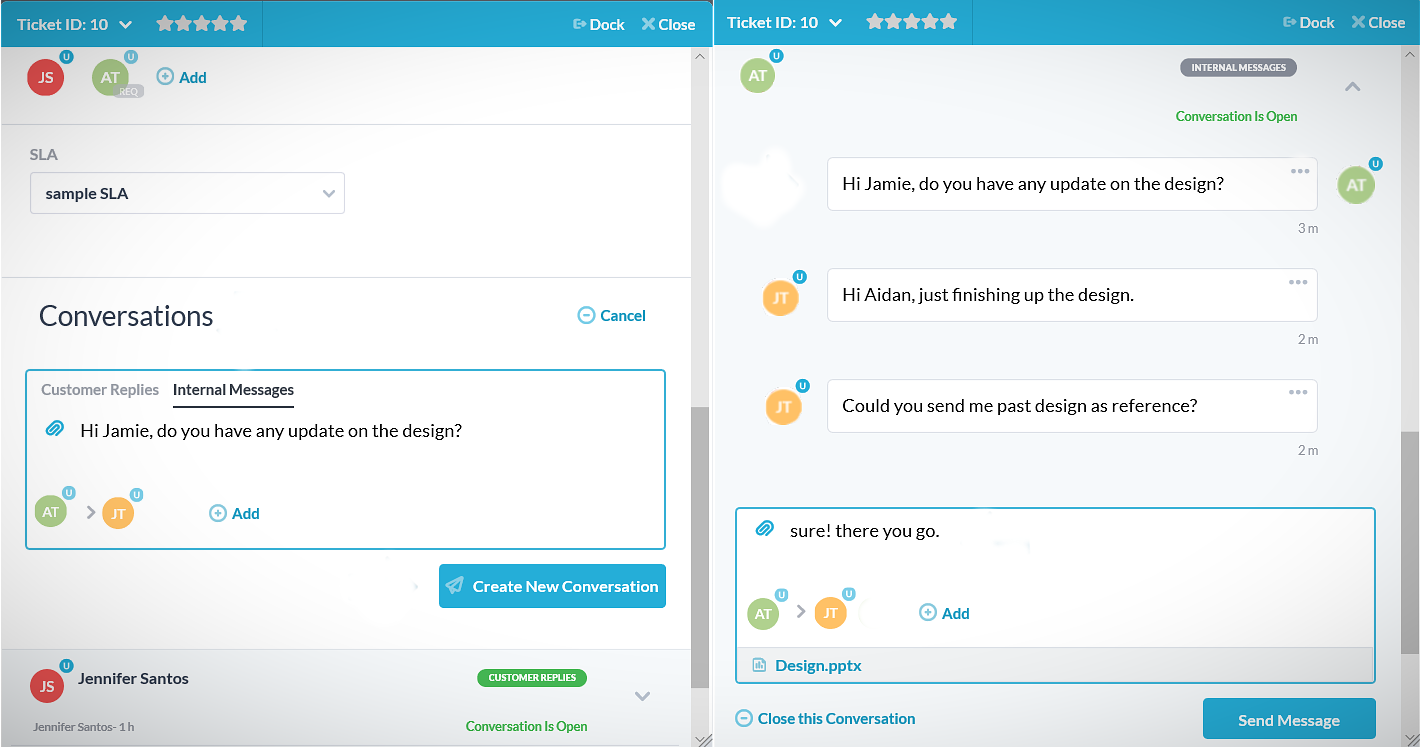 Project Management Email
Share important documents and folders with OneDesk's project management email feature. With the in-built chat option, teams can view and download files assigned to them. This also serves as a project management email system that allows team members to capture tasks from the email. Teams also have a scope to collaborate and improve the quality of work through the OneDesk messaging application. As a result, you and your team can better manage your projects.
You can also create a variety of reports in OneDesk. These reports can be customized based on the properties you need. In case of sharing sensitive information, OneDesk transfers your documents securely over SSL.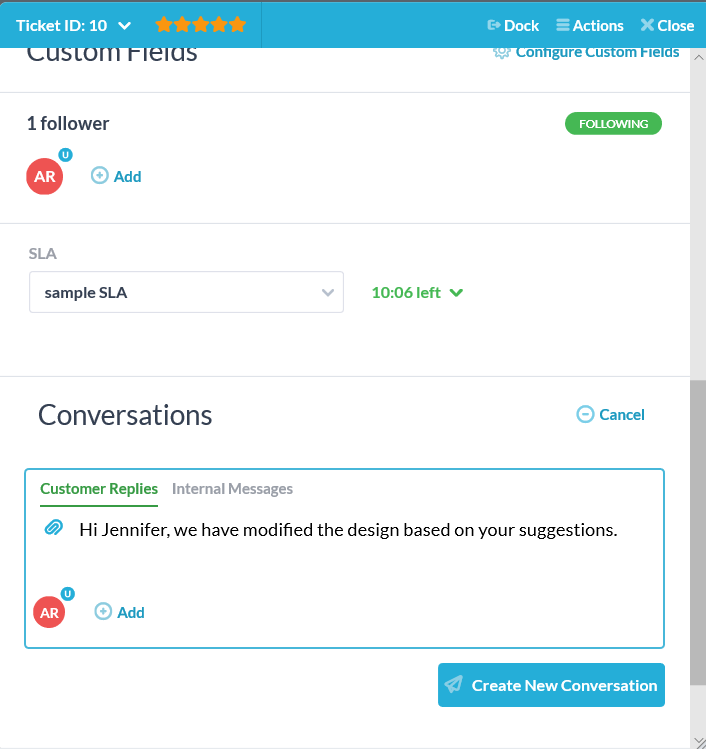 Customer Service Email Management
OneDesk's customer service email management software centralizes all incoming emails into one platform. All ticket-related conversations with the customer or the internal team are attached to the ticket. You have the option to create a conversation with the customer or the internal team within the ticket itself by toggling between the two tabs: Customer Replies and Internal Messages.
To make things easier, OneDesk links the messages to the tickets, allowing users to access tickets or messages in more than application. You can also attach essential documents if deemed necessary. OneDesk's messaging system will enable you to attach files to all customer emails.
What makes OneDesk unique is its ability to integrate our helpdesk software with many other applications. You can also integrate with other applications through your Zapier account.  Zapier supports more than 2000 applications, allowing you to connect to virtually anything you use.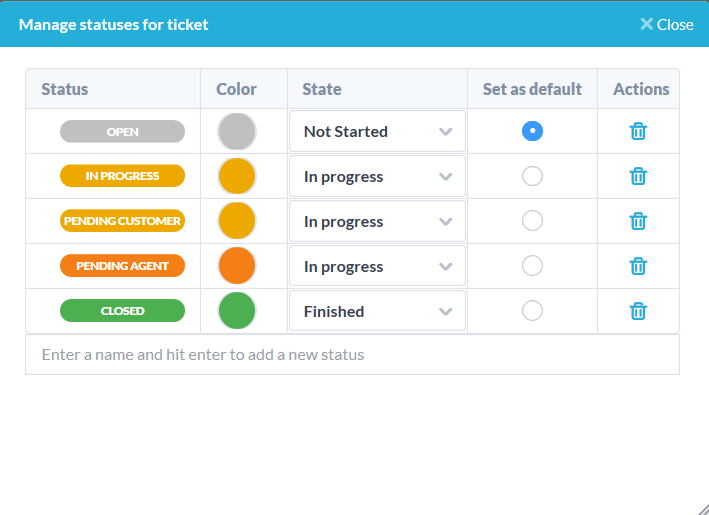 Email Response Management Software
Eliminate repetitive manual replies so that your team can focus on more productive tasks. The OneDesk email response management software automates replies based on categories and specifications.
OneDesk generates all automated emails through its configurable workflow automation feature. Workflow automation allows you to create automated system emails to notify customers with any update or reminders.
Personalize email messaging by creating new email templates in OneDesk email setting. Brand all your emails by including your company logo and colors. Email branding allows you to stand out as an organization, increasing your brand value to your customers.
Humanize your communication — add your email signature, upload a support-agent photo as your BOT avatar. With OneDesk customer applications, you can chat in real-time with your customers. Live chats provide an immediate response to your customer questions or requests. By chatting one-on-one with customers, users can discover customer pain points faster and, as a result, take quick steps towards resolution.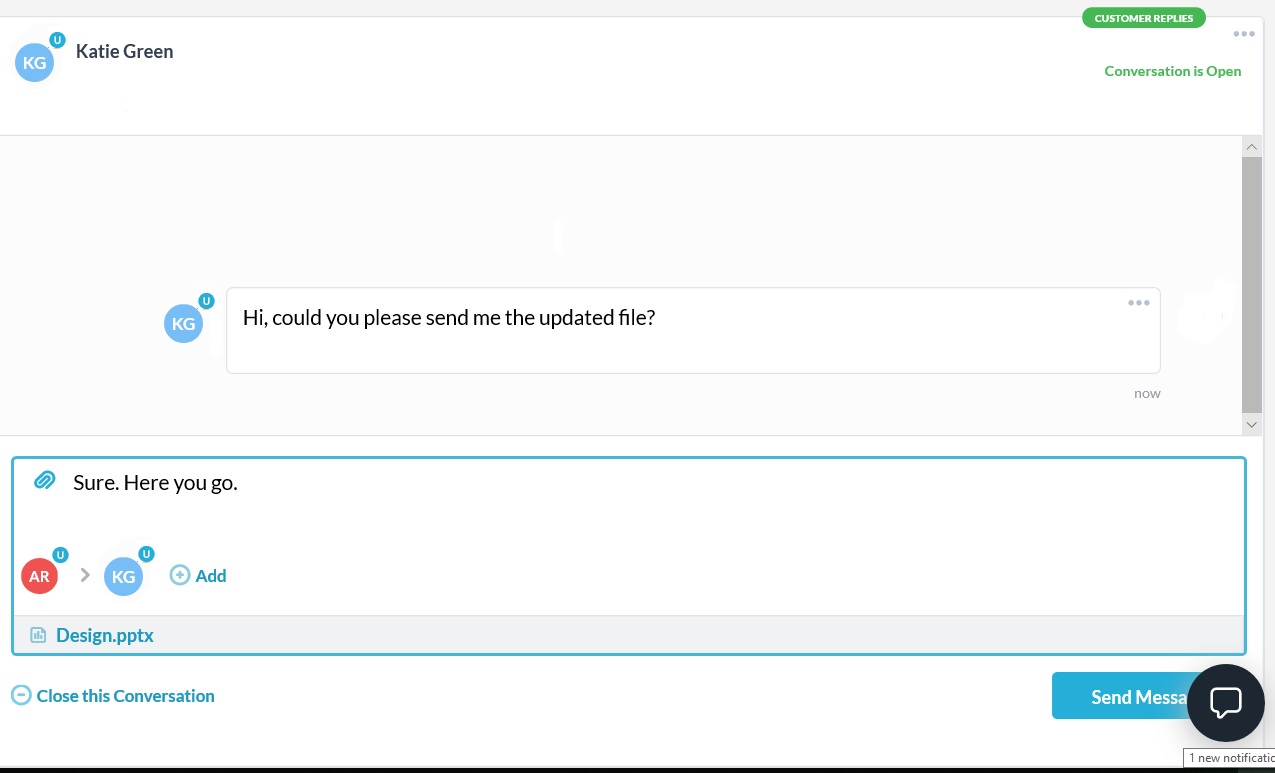 Email Support System
Resolve tickets through team collaboration. OneDesk's email support software lets you engage in discussion on tickets, enabling the support agents to solve customer requests faster. The inbuilt chat application provides a message history timeline that is attached to each ticket. Past messages offers a reference point for support agents to take appropriate measures to fix an ongoing technical problem. Create Service Level Agreements (SLA) in OneDesk for your business clients and monitor support agent performance.
ONEDESK - FREE 14 DAY TRIAL
Sign up and try out OneDesk for yourself. No credit card required.