Service Request Management Solution
Service Request Management Solution
For incoming requests for work, service request management software makes it simple to organize service work and track any status changes. Our software is made to handle all aspects of request management, from tracking status, to viewing assignees, to having records of any conversations about the request.
Because OneDesk is flexible, any kind of service request can be managed in our software. This keeps all the most relevant details in one place that can easily be accessed.
Service Request Management Software
Service request management software covers a broad range of industries and is needed for various kinds of roles. Whether the requests are for support work, ongoing maintenance, or general inquiries from customers, they all need to be managed. Management of service requests includes logging the work, triaging it, tracking it, communicating effectively about it, and ensuring the work is delivered as per requirements.
By using software, request management can be turned into a straightforward and simple process. Key data for any request includes a summary, the creation date, the priority, the requester, and the status and any conversations on the request. You can also add your own custom fields and properties.
Service Request details can all be easily accessed in OneDesk's Tickets application.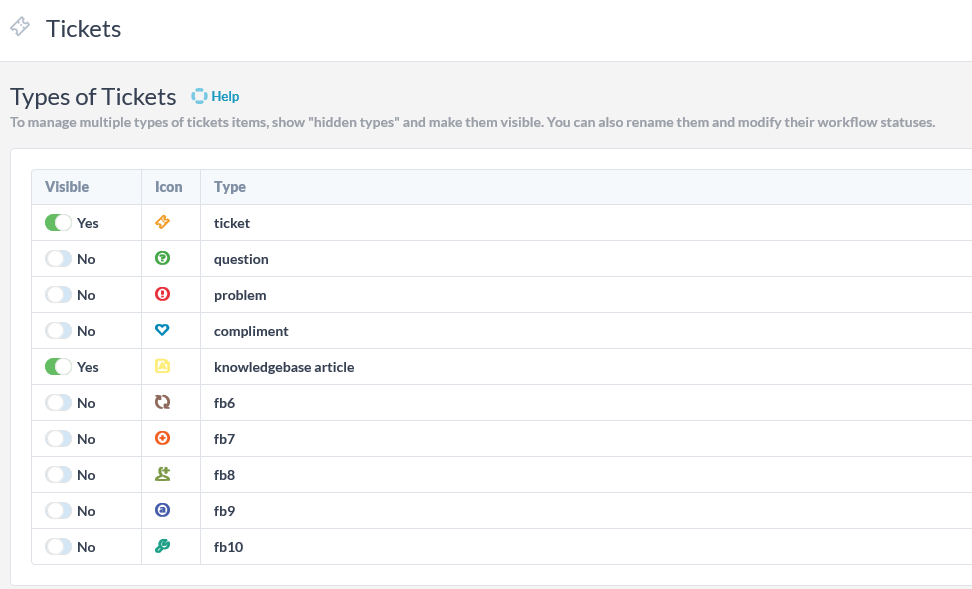 Service Request Tracking Software
To track a service request, there needs to be a way to easily see the set of all active requests. When tracking requests in OneDesk, our Tickets application provides visibility into the state of work.
With the ability to define clear workflow statuses, you can choose the steps your service request goes through to attain resolution. Workflows can have custom statuses for each type of ticket, which allows for different ticket types to have different workflows.
Once workflows are established, automations can be set up to trigger based on particular criteria. For example, when a request moves to a "To Be Triaged" status, a manager can be assigned the request to handle the next steps and a message can be posted to the ticket notifying stakeholders what the current state is. Knowing what the current status of a ticket is crucial for providing updates to management and for communicating estimates on completion.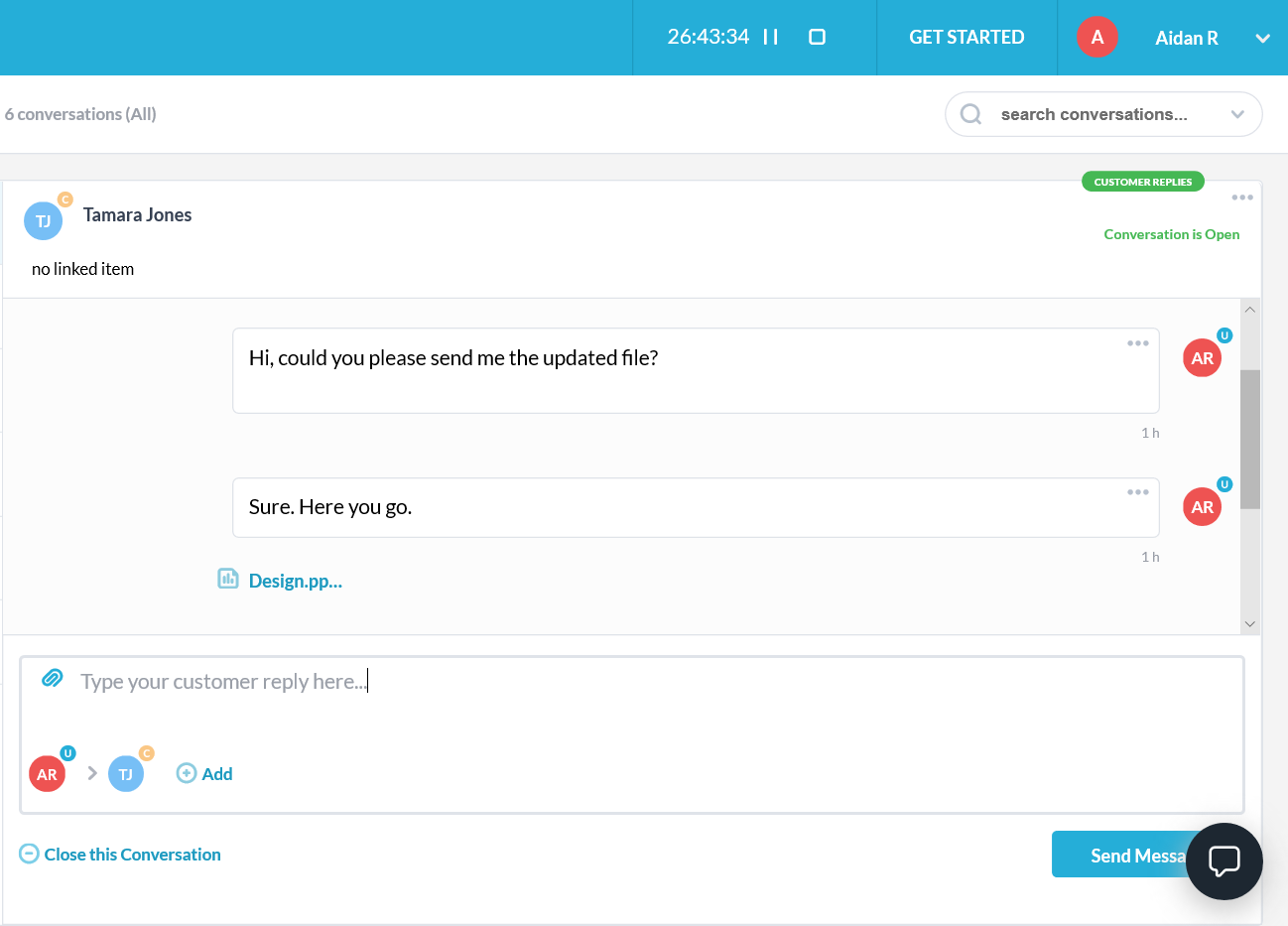 Service Request Ticketing System
One key part of a service request ticketing system is having some way to capture the requests. Using oure-mail integration, any requests that are sent by email are automatically logged in the OneDesk system.
This integration ensures that communications done through e-mail about the request are also captured as conversations in OneDesk. You can define the internal process of assigning the service request, working on it, and updating its status. OneDesk constantly maintains a link between the context of the conversation and the underlying work.
When the work is completed for the ticket and it is moved to a "Resolved" status, a notification can be sent to the requester relaying the Service Request's status. Using workflow automations, this can be done automatically. These communications and their documentation are captured on the ticket itself and can be viewed later so when similar, future requests come in, there is a record of what was done in the past.
This unified-communications platform is a valuable tool for any business that provides service to its customers.

Project Request Management Software
For your company's strategic goals, it's crucial that the right projects are being worked on at the right time.
Project requests may start off as tickets, and these tickets need to be tracked so they can be managed. By using our Tickets application, ticket types can be created to represent project requests. These requests can then be triaged according to a workflow that you can define.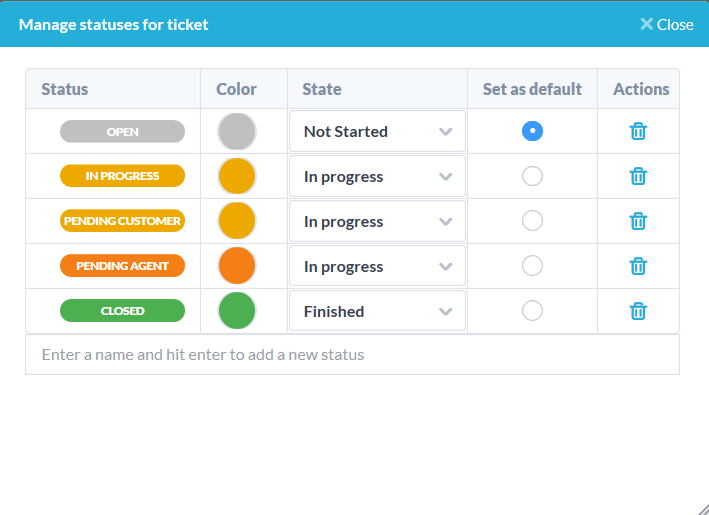 Customize Ticket Types
In OneDesk, custom statuses can be created to show each stage in a project request's life cycle. As project requests are reviewed, assessed, and implemented, a project request can then move through each of these stages.
There are a lot of key details to capture in a project request, including the project owner, the project name, risks, constraints, and a proposed deadline. For a Project Request ticket in OneDesk, custom fields can be set up to store all of this information.
When reviewing project requests at a high level, it can be helpful to see them together in a timeline. Our Gantt view can be used to understand the dependencies between project requests and highlight areas where more resources might be required.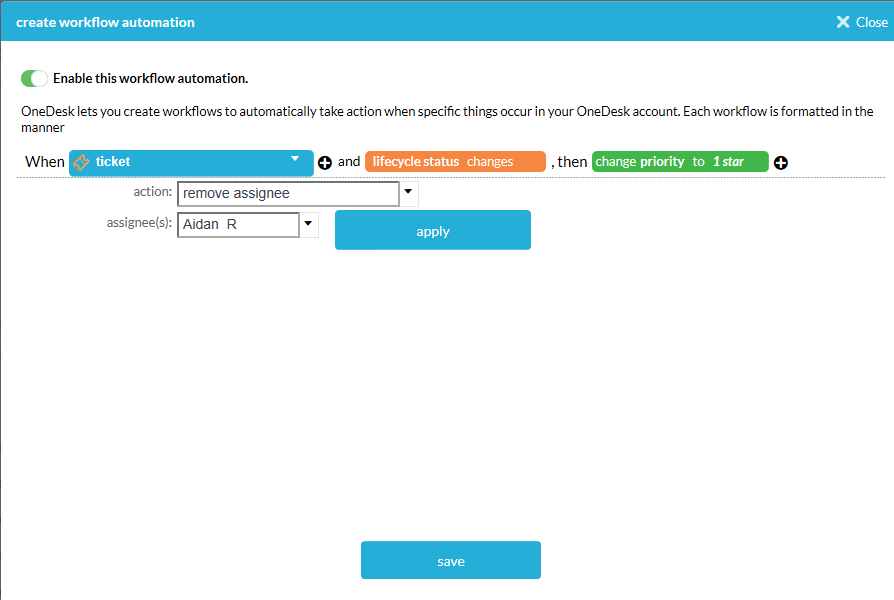 IT Service Request Software
IT departments need a way to manage requests from other departments that need their expertise. Our IT Service Request application can easily be customized to capture tech support requests.
With the ability to define custom ticket fields, IT departments can record and track a variety of details about their work. Combined with customizable workflows, every stage of a tech support request is captured and the movement of work through these stages can even be automated based on your criteria. By using workflow automations, IT support requests can get automatically triaged and even assigned to the right person without any manual intervention.

Customize your Webforms
IT departments can take in service requests using a webform that can be customized to suit their needs. This includes offering different input types and requiring certain fields to be filled in, ensuring the right information is included when a ticket is logged.
Along with streamlining the experience for tech support requests to be triaged, our customer portal also allows the requesters to see the status of their requests. This keeps requesters up-to-date on status whenever they feel like checking. The visibility of requests can also be tuned to just the particular requester or given more broadly to any requesters in the same organization.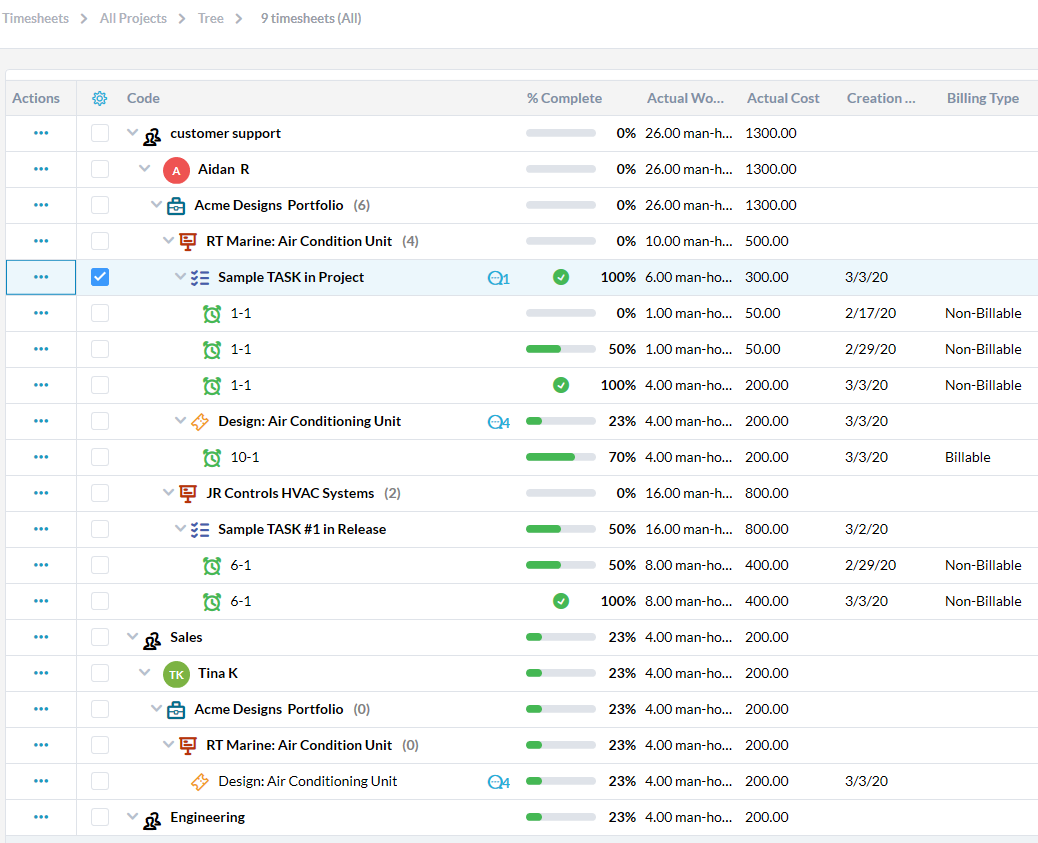 Customer Request Management Software
Customer requests are in many ways no different from any other request. The main difference is these are external stakeholders making the requests, which emphasizes the importance of communication, estimation, and tracking.
OneDesk's timer and timesheets offer an ideal way to record how much time was spent on each request.
By setting up different kinds of ticket types to represent the different kinds of customer requests, workflow automations can be created to automatically manage or even fill in details on these tickets.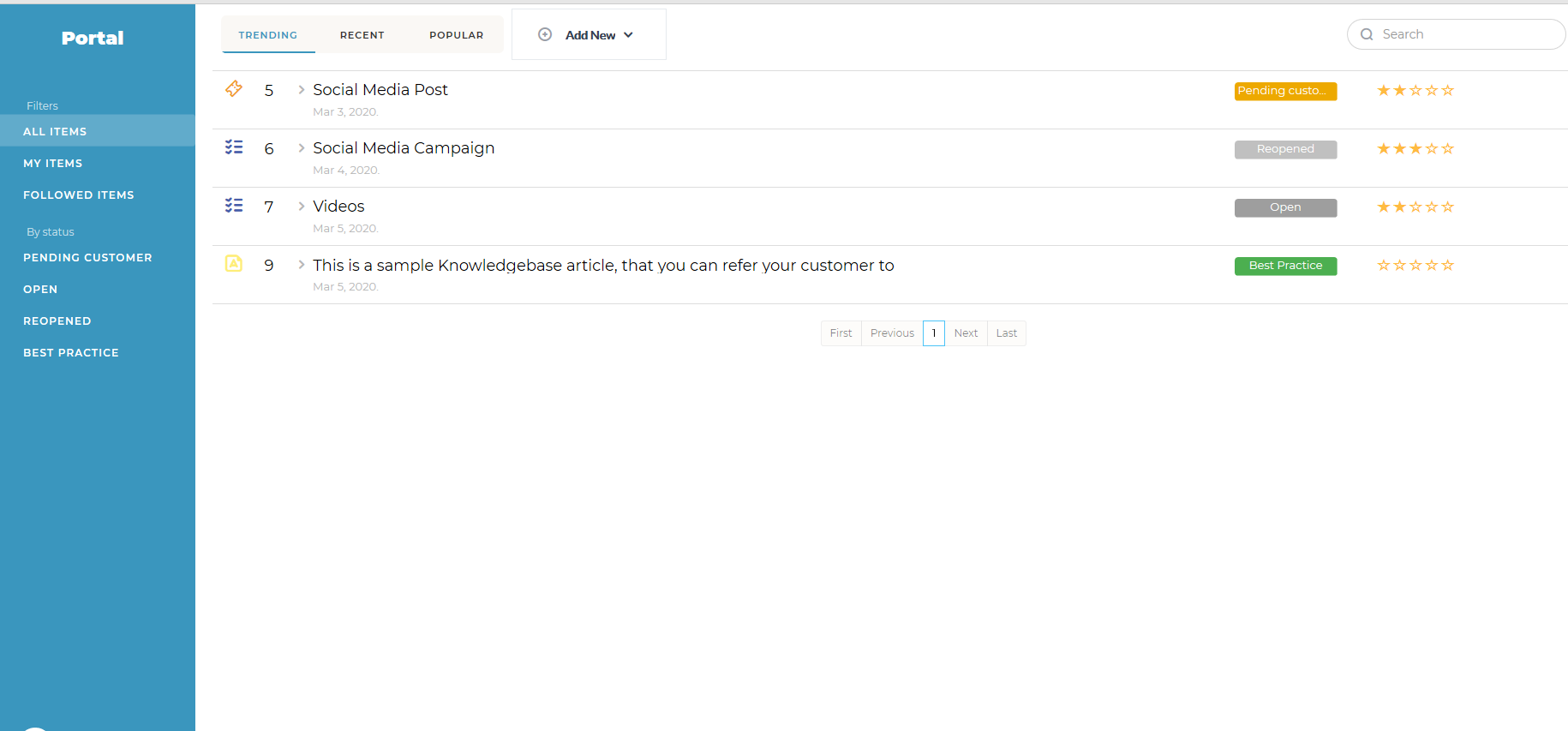 Keep your Customers Updated
The customer portal application is ideal for allowing customers to log their requests into OneDesk.
With the ability to tune the look and feel of the customer portal, users can recreate the experience of their own applications and branding in our portal. A major component of the customer portal is the webforms application. For each type of ticket available, a webform can be created to take in the customer's request data. These forms' inputs can be customized to make it straightforward to log a request without being too restrictive.
Aside from logging new requests, customers are also able to view previous requests they've entered. This visibility can be set to display just that particular customers' requests, or permissions can be opened up to allow anyone in the customers' company to view each others' requests.
ONEDESK - FREE 14 DAY TRIAL.
Sign up and try out OneDesk for yourself. No credit card required.