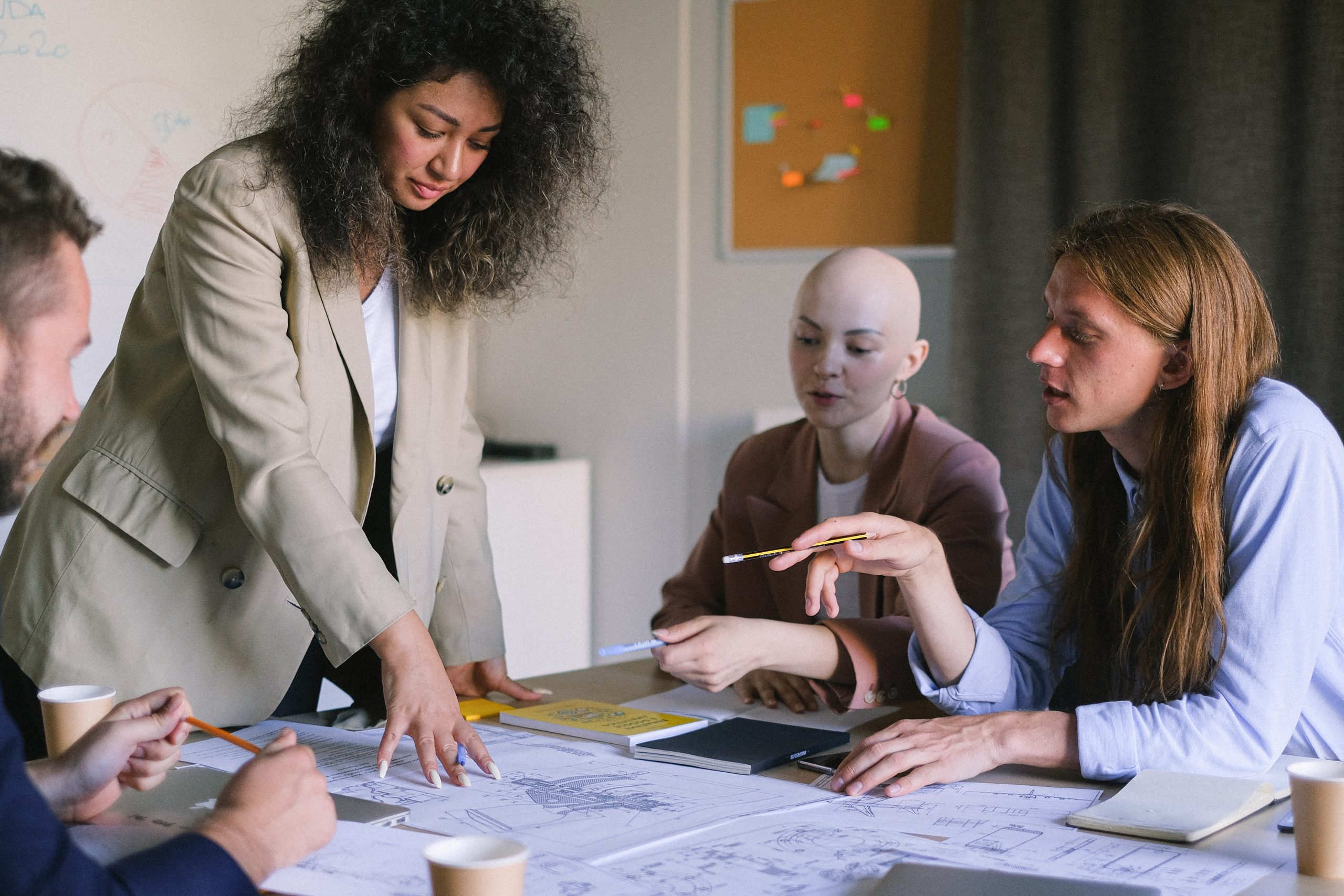 ERP – or enterprise resource planning – is a term thrown around fairly often when discussing the operations of a business. The focus of ERP is to improve efficiency by seeking insight into where resources are allocated and improving how they are being utilized. To develop a full picture of where resourcing is currently, analysis and planning needs to be done across verticals – from finance to human resources, from distribution to procurement. Oftentimes, software is used to help visualize, track, and manage these aspects. In terms of the OneDesk suite of tools, a client was able to address their ERP needs with our full offering.
Our client is a multi-national corporation (MNC) that identified a gap in their enterprise resource planning (ERP). In particular, they identified a strong desire to have visibility into the progression of work across their teams. As their organization has teams based in various different time zones, having a way to manage work across a distributed team was crucial in their considerations. Project management is a key aspect of ERP, with resourcing needs changing over the course of a project as issues arise and scopes change. Our client likes using the critical path method to plan their projects, and being able to do so in OneDesk was a vital ask. Another important aspect was the ability to integrate their new software into their existing e-mail workflows. Here, OneDesk's flexibility was able to provide them with multiple options to suit their needs.
Tracking progress and balancing workloads
Whether they are support tickets or project tasks, OneDesk automatically creates a basic lifecycle for each kind of work item our client has. A lifecycle consists of a set of statuses and the flow between them. These statuses and all transitions between them can be customizable to accurately denote the progression of a ticket or task from start to finish. Once our client establishes these, they can get visibility into the exact state of every item of work. Using our Status Board view, our client can even see how many items are in each status at a glance. Adding on the ability to export this view, tracking progress and reporting on it becomes a simple workflow. Because our client has a team distributed across different countries and continents, it can be tricky ensuring that there aren't any particular team members being overloaded with work. By leveraging our set of default views, our client can create a view based on grouping work items by assignee. This then shows all of the work assigned to each of their team members, no matter where they are located. As they go through this view, our client can then drag and drop tasks to re-balance the workload across their team.
Planning projects based on critical path
In terms of planning projects, one methodology that can be captured in OneDesk is the critical path method (CPM). The CPM is a process for planning and scheduling resource usage based on time estimations of project tasks and identification of all the dependencies between them. This is a common project management technique used to determine how long it might take to complete a project. By summing the estimated durations of the longest sequence of tasks that see the project from start to finish, we can determine the critical path, how long a project might take, and what date it might complete by. As our client uses CPM to manage their projects, it was important that our software could provide them with a way to capture this methodology. In OneDesk, we have a default set of views for seeing project work, and our Gantt view best visualizes critical path and all of the necessary dependencies to calculate it. With the ability to link multiple tickets to each other, even the most complex sets of dependencies can be depicted. As is often the case, projects can quickly see cascading delays when tasks require more work than is anticipated. Our Gantt view will automatically maintain connections between tickets even as estimations diminish or lengthen. This means that the critical path is always maintained. Another feature of our Gantt view is the option to view actual time spent on tasks. This can help inform how to change estimations, and by setting up a workflow automation, can even be used to automatically adjust estimated time such that the critical path reflects actuality.
Managing e-mail communications through integrations
As a large, distributed organization, our client relies on e-mail as a primary means of communication. By setting up integrations with OneDesk, e-mail communications with customers can be automated and delivered from OneDesk itself. For all e-mails sent from the OneDesk system, we track their statuses for the last 72 hours, giving visibility into whether or not there were failures in the e-mail delivery or if all looks successful on our end. In terms of taking in customer inquiries, concerns, and requests, OneDesk also generates an e-mail address for each type of work item – whether it's a ticket, task, or something else our client has set up – and any e-mails sent to it will enter the OneDesk system automatically. This makes it easy to track incoming work from customers in one place, not across multiple different inboxes. Certain interactions – such as continuing conversations with customers – can even be done through e-mail while still being tracked and managed in OneDesk. Along with a number of Zapier integrations already set up for OneDesk and other software, our client can even create their own custom integrations for OneDesk and their e-mail client to bring more functionality to their tooling.
Using a customer portal to enable customer interactions
Beyond e-mail, our client was also looking for a way to bring more to how their customers could interact with their requested work items. In addition to our project management and helpdesk tools, we have a customer portal that integrates smoothly into our other products. By granting customers access to the customer portal, they can directly log requests into OneDesk, guided by the specific webforms our client sets up. Once requests are logged, the customer can view them, initiate conversations about them with the support team, and even track the current status. The customer portal can also be customized to suit our client's branding or even embedded on their website as a widget via our Messenger application. Permissions on our customer portal can be tuned to limit users to just items they've logged, or extended to allow interactions with items logged by anyone in their company.
As organizations become increasingly distributed, challenges around resource management will only continue to arise. Whether the work is project-based or support-based, OneDesk is not limited in how we provide insight across teams, projects, or over specific timespans. By taking our default views and building on them with filtering and grouping, any kind of metrics and KPIs can be displayed and dug into. With the ability to turn these views into reports that can be shared externally, these findings can be become the basis for making decisions and pivoting a project as soon as issues crop up. No matter how large or small the team, these kinds of analytics and data can be invaluable for any company looking to optimize their resourcing and planning.