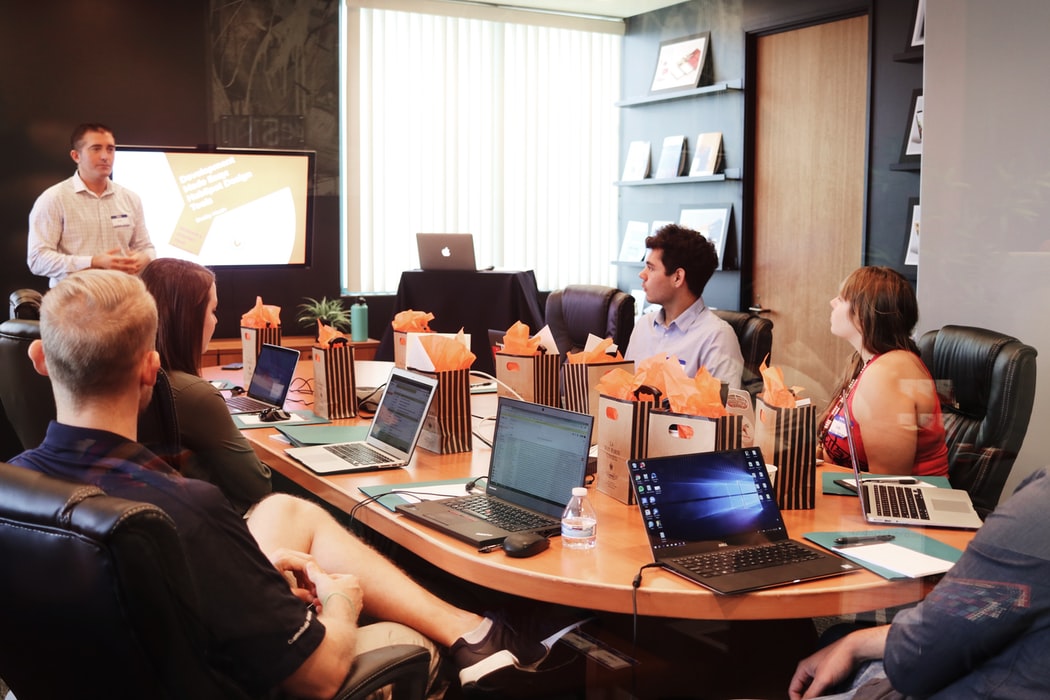 Non-profit organizations have to be savvy in knowing how being efficient with their funds. This translates further into needing efficiency in how work is managed and tracked. For non-profits that have been around for some time, there tends to be a lot of tired, old workflows that are not using the most effective software to do this management. This is especially the case for teams or departments in these non-profits who handle support and maintenance requests from their colleagues as well as external users. It can be challenging trying to manage these requests along with longer term endeavours for improvement. Recently, we had a non-profit come to us seeking a solution for collecting tickets that would work hand in hand with project management.
Our client is part of a non-profit organization that oversees 35,000 clubs and 1.2 million members worldwide. As the Data Services department, our client is in charge of handling various administration and data-related tasks. These can range from updating online account login information, retrieving membership history, processing data for other departments, and internal projects to expedite work within the organization. Aside from their members, they also need to help their donors and their co-workers in other departments. They estimate that half of their work requests are internal, and half are external. For external requests, these come in through different channels that vary in how free-form they are. Predominantly, a shared e-mail inbox has been where requests have entered their system. Because there is such a variety in the kinds of work requests, our client needs to be able to track project work as well as support tickets in the same software.
In terms of ensuring project and support work are tracked in the same system, OneDesk provides this by default. The OneDesk suite includes two applications that work in harmony with each other—tickets and tasks. These two paradigms work similarly to each other by serving as the main work items separating project (tasks) and support (tickets) work. Beyond work tickets and tasks, OneDesk has a concept of projects and portfolios. Together with tickets and tasks, these form a hierarchy that make it easy to group and organize work. For example, if there is a particular department or club that logs many support requests, it might make sense to set up a project for this department or club's tickets. For instances where support requests are quite involved and extend beyond a simple one-off, our client identified that it might make more sense to treat the ticket like project work instead. In OneDesk, a ticket can easily be converted into a task, maintaining all of the information detailed on it.
As part of the initial conversations with our client, it was clear that how tickets have been logged into their existing system has posed some frustrations. Although they have liked having different options, their e-mail workflow has required a lot of manual labour to upkeep, and sometimes requests have been unfocused in content due to the free-text nature of the input. With OneDesk, our client gets to maintain multiple different channels by which requests can be logged, but their e-mail workflow is streamlined and with our customer portal, requests must be entered via a webform with set inputs. By default, every ticket type in OneDesk is generated an e-mail address. Any e-mails sent to this address are automatically logged in the OneDesk system as the corresponding ticket type with the e-mail body being the description. The original sender of the e-mail is also included as a follower on the ticket so our client can keep their side of communications within the OneDesk application, knowing that any non-private replies will be e-mailed to the requester.
Another way requests can enter the OneDesk system is through the customer portal. For each ticket type, a form can be set up to require all of the necessary information from a user so the eventual work item logged has enough detail to be worked on as soon as possible. Inputs on these forms can be customized to suit the kind of expected input. This forces users to be exact about what they're detailing. This is a great solution for streamlining and standardizing incoming requests from both internal and external parties. Where the process becomes even more streamlined is with the use of workflow automations. This feature is powerful, and can be used to fully automate how incoming requests are triaged. Based on a set of criteria, an action can be triggered. This action can range from having a bot notifying an external stakeholder that their request has been received, to transitioning a ticket to a different status. By being smart with setting criteria, it's possible to move tickets or tasks into the appropriate projects based on the user's e-mail address. Workflow automations are a simple and easy way to make work management more efficient.
Because our client is globally distributed, it's critical for them to be able to collaborate when managing their work. On every work item, whether ticket or task, we have a feature called Conversations, which is a comment system wherein our client can leave notes about the work for members of their team or even external stakeholders. One feature that our client wants to see with our Conversations is the ability to tag a specific user in their comment. Although this is not a currently supported feature, tagging will be coming out in one of our upcoming releases. This will make it easier to direct communications at precisely the right people. In the meantime, anyone who is a follower of a ticket gets notified of new conversations, and if the communication is public, it will even get sent to external stakeholders who don't have a OneDesk account.
For our client, it was clear early in their discourse with us that OneDesk gives them everything they need for ticket management as well as project management. In fact, OneDesk even covers everything in-between. With the ability to define distinct ticket types and field requests through different channels, OneDesk maintains the previous freedoms that they had with their old setup, while offering a number of modernizations that only further empower them to work more efficiently. Workflow automations and a straightforward hierarchy for organizing work, whether tickets or tasks, enables OneDesk to do the brunt of the work for our client. This allows them to focus on serving their clubs and members around the globe with the care and attention that they deserve.