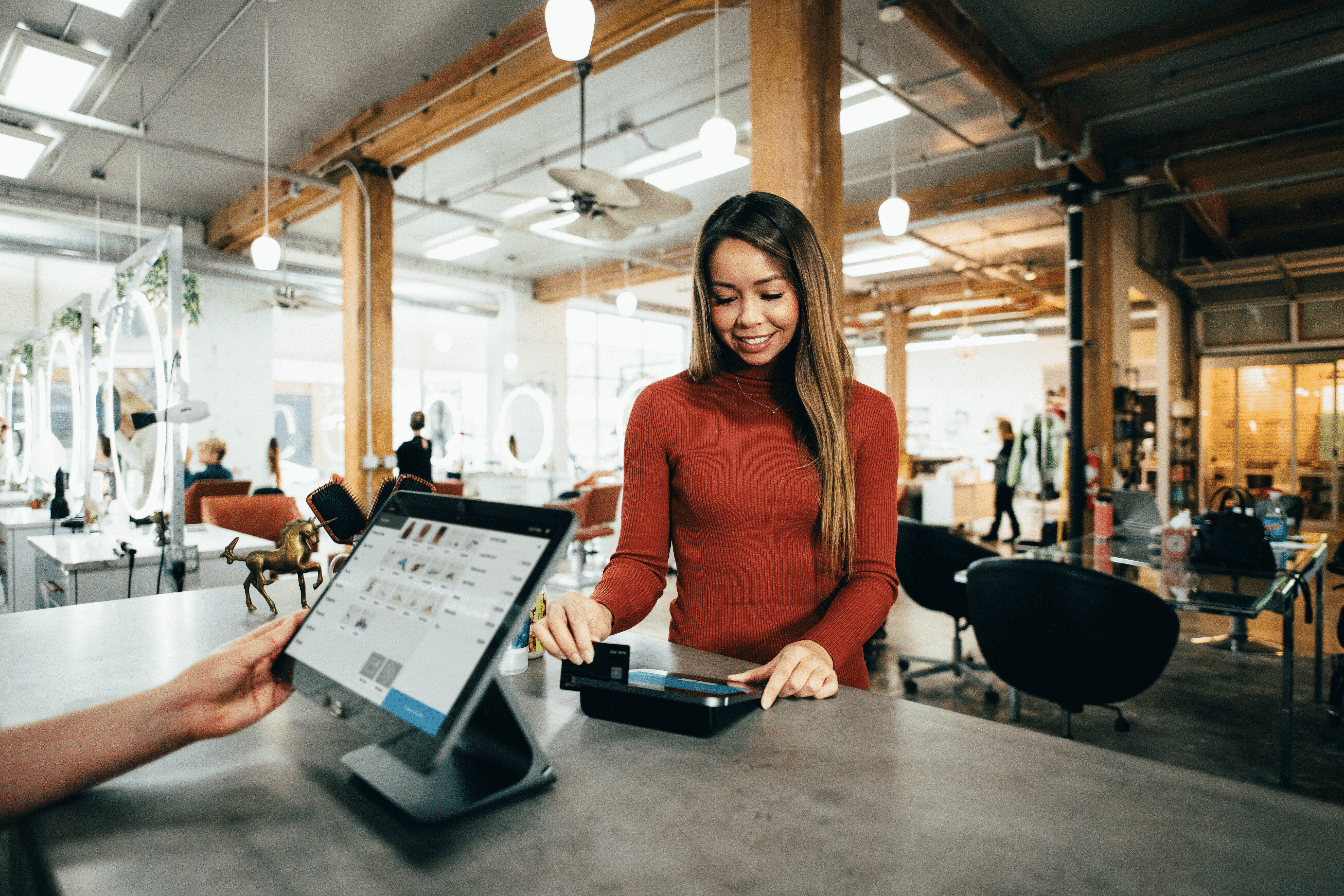 The retail model is perhaps one of the most commonly adopted business models in existence. From small Mom-and-Pop outlets to the multinational retail chain, each of these businesses must manage their operations well enough to stay in business, and that is often not as easy. Store owners and managers have so much on their plates ranging from chunks of inventory management tasks to bits of customer support issues. Employee management is another important one, and there's cost management too. Store owners could use a little software advantage and automation. In a search to improve business operations and service their customers better, a growing retail business contacted the OneDesk team in search of answers.
Our new client is a multi-store retail business operating in the sustainable retail concept. The company manages over dozens of retail outlets, buying and selling clothing, shoes, and fashion accessories. To manage operations on such scale, our client recognizes a software-based approach is valid. However, the systems in use have shown several lapses including counter-intuitive user interfaces, less than excellent user experience, and a general lack of performance, especially in areas the company requires to operate optimally.
OneDesk as a turn-key business solution for project management and helpdesk is well suited to the operations of a retail services business. The platform provides the perfect blend of features and user experience to aid store owners and managers. OneDesk isolates the hassle of having to integrate the helpdesk and management for stores by readily integrating both systems into a single application. The platform distributes its features across three interoperable applications. The customer app is one of the three applications that make up the OneDesk platform. Our multi-store retail client can now add their stores within the customer app and distribute their customers accordingly. They can generate unique login credentials for each of their stores, making it possible for stores to use the App independently. The customer app can be accessed directly or through a lightweight widget which the company can embed in their website(s).
Accessing the App through the widget, stores and customers can view tickets they have submitted on the portal. They can submit new tickets through customizable webforms, and they can access a knowledgebase of articles, references, or general information which the customers might find helpful. Such multi-stores have the option of choosing to create multiple portals for different stores, and then they can specify different knowledgebase rules for each. OneDesk also has a WordPress Plugin version of the widget available to make widget integration easier for websites running on WordPress.
Whether it's a ticket from a district manager, or a request from one of the stores, or even a general support ticket from a customer, our client can receive tickets in about seven ways via mail, widget, and the customer app, thanks to the OneDesk ticketing feature. These tickets are automatically logged for further processing and can be customized to match varying operational requirements. How? OneDesk makes it possible to create custom webforms for receiving various types of tickets for different purposes. Customers and stores can even attach relevant documents and files to tickets such as product images of up to 25MB. To upload collated tickets, OneDesk has an import feature which gives our client a chance to log tickets already available in spreadsheet or CSV format.
For requests that may require further planning, time, processing, or resources, the task feature has the right tools for handling such. Similar to how live chat discussions can be converted to tickets while retaining ongoing conversations, our client can easily convert tickets to tasks as the need may be. Taking it a step further, OneDesk allows assigning the task to an appropriate user or team of users, with an option to automate the entire process. The store can now send automated bot messages in response to specific changes in task status, and the messages are totally configurable.
OneDesk's inbuilt lifecycle statuses are also automated. They track ongoing activities in tasks and tickets submitted by the stores and their customers and then update the lifecycle status accordingly. These statuses are configurable and editable, they can be deleted, and the client can choose to add more states. To foster effective user-client communication, OneDesk ensures customers can receive mail notification about ongoing discussions and changes in lifecycle status of task and tickets they follow. Responding to these notifications by mail is also possible. Responses are automatically retrieved and logged on OneDesk like they were sent in-app.
Clarity and organization are critical keys to manage a retail store of any size or structure effectively. And OneDesk's main App has just the right interface to manage and organize store tasks and tickets effectively. The main App's project panel displays the ongoing projects in a hierarchy, respectively, company name, portfolio or project folders, and the current projects that belong to these folders. For our retail client, each store will have a designated portfolio of projects, and the corresponding tasks and tickets for the store will be organized within the projects.
For better analytics and resource management, OneDesk makes it possible to view activities on the system through a collection of analytical perspectives on the main App. The tree view, for example, presents the stores in relationship with their ongoing tasks and tickets in a hierarchy. The flat view lists all ongoing tasks irrespective of the specific store or hierarchy. The gantt view shows a comparative view of the planned schedule of activities against the implemented or actual schedule. It also makes it easy to spot the differences between these schedules by using colour schemes. The client can adjust both schedules through the drag-and-drop interface while observing the changes in effect. Other views include the status board, the calendar view, and the dashboard, each of them presenting a unique perspective of the ongoing activities and the resulting resource allocation. The client has the option of creating their custom views from the existing mix, and they may share their custom views with stores and users conveniently. Since confidentiality and order might be a concern, OneDesk allows an approach to isolate ongoing projects within a store, in effect hiding them from other stores.
The third OneDesk App is the mobile application for Android and iOS platforms. The mobile App is fully synchronized with the main App, and it includes most of the features of the mobile App as well. Our client and their team can view tickets on the move, they can also view discussions they are following, engage in conversations, create timesheet to track and time activities, and they can stop ongoing timesheets.
OneDesk integrates with hundreds of web applications within a retails store's business environment. This is achieved through a third-party app, Zapier. Using hundreds of available pre-created integrations or Zaps, our client can now synchronize OneDesk with their store accounting system, for example. And to keep up with OneDesk's vast and growing feature releases and tools, OneDesk has documented series of guides and the newly launched OneDesk knowledgebase to help get new store owners started on the right foot while also helping our existing clients to leverage the platform better.