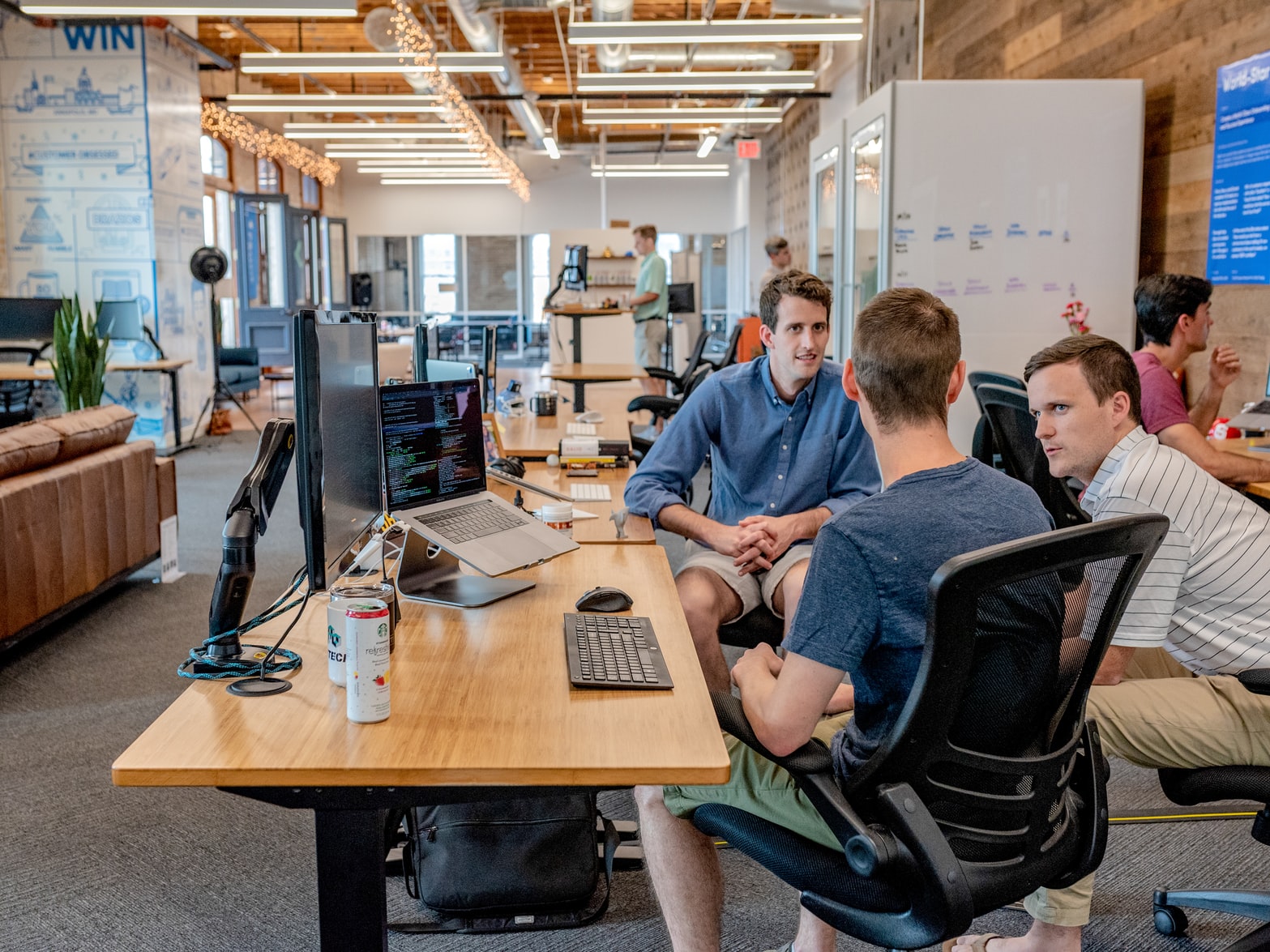 The role of software in management cannot be overlooked. Software has found application in diverse management areas beyond naming, and the roles continue to expand with more recent development in software. The market for software products has also witnessed immense growth in response to demands, and most software providers are adopting specialization and outsourcing as coping mechanisms to focus and better serve their target customers. Our new-found client, a software company is no different.
The company is a software development company specialized in the development and management of a turn-key case management tool for diverse industries. The client's internal team is primarily charged with the responsibility of customizing their flagship product to match individual customer's workflow while also ensuring smooth software upgrades. Given the immense workflow, the company must rely on third-party systems to cater to its in-house software needs. And having carefully reviewed the top choices, the company chose to leverage OneDesk as its helpdesk and project management platform.
Our new client's cause for moving onto OneDesk stems from the need to eliminate duplication of effort. The existing project management system in use is disconnected from the helpdesk platform. Thus, developers are forced to retrieve logged user feedback from the helpdesk, and then manually create and log tickets on their behalf. The company was hoping OneDesk would help unify both systems while maintaining a functional helpdesk and project management.
OneDesk doubles for the new client as integrated project management and helpdesk platforms which allow the clients to manage ongoing projects and serve their customers simultaneously on the same platform. The capacity to organize projects and revert to feedback, tickets or conversations is especially important for a start-up company like our new client, considering the development team that built the software product is also responsible for supporting the software. Thus, the ability to access project management tools and manage helpdesk tickets on the same system brings about efficiency.
The OneDesk platform consists of 3 core applications namely the main web app, mobile app, and customer app. The OneDesk mobile app inherits a lot of the features of the main web app and it is available for Android and iOS users. The app enables users to perform certain activities on the move, including checking up on projects and activities that involve the specific user, managing and creating helpdesk conversations, and managing work hours or timesheets. The mobile app is designed for internal users and our new client's internal team members can manage their activities on mobile.
OneDesk's client portal software does not only connect the customers with the client's support teams but also provides an avenue to involve the customers in the corresponding project management process, if the company desires. The customer app can be integrated into the company's website like a widget by using a code snippet or by simply installing the OneDesk plugin if the company's website is WordPress-based. Once installed, the customer app widget presents an array of applications to customers, each serving a unique purpose. One of the widget apps is the messenger, which allows the users to have LiveChat conversations with the company's support agents. The client portal is another widget tool, which that enables customers to manage and view the status of tickets or any other items the customer has submitted through the customer app. The webform tool is the part of the customer app where customers can create ad submit tickets or other enabled user items such as feedback or feature request. A knowledgebase tool is also accessible via the customer app and it can be used by the company to disseminate helpful information to customers. Content of the knowledgebase is configurable, and the internal team can define which customers see what.
When it comes to tickets, among other items a customer can create like feedback and bug reports, OneDesk provides several ways to create customer tickets. One way to go about this is to receive tickets directly as emails through a designated OneDesk address which is uniquely generated for the company. Existing company support email addresses can also be auto-forwarded to this designated email address just to funnel all tickets through OneDesk. Emails sent to these addresses will be automatically captured on OneDesk and logged as tickets on behalf of the customers. In addition to that, customers can create their tickets through the client portal on the customer app or internal team members can create tickets for the customer using the main web app. Another way to add tickets is to import the tickets in mmp, mpt, or csv format.
When creating a ticket for customers via the main app, internal users can specify the project folder in which the ticket belongs. This method makes it easier to organize tickets. Users can also assign tickets to users or team of users, and specify the people who are involved in the project as followers. Once the ticket is created, OneDesk allows the company to carry customers along by allowing them to get notifications of ongoing activities on their tickets.
The OneDesk main web app is the internal team's workspace, and it houses a host of project management and helpdesk tools. The main project panel of the web app holds all existing items (tickets, tasks and others) within folders and respective portfolios. These items are organized into a hierarchy for easy navigation. The project panel also houses the ticket panel, which allows administrators and users to perform activities on each ticket such as sharing ticket links with other internal users, changing ticket details, priority levels, or lifecycle statuses, assigning users, and changing project folder among others.
Tickets in OneDesk have a feature called lifecycle statuses, which enables users to track the status of their ticket. Lifecycle status is controlled by workflow automation, which automatically updates ticket status in response to user or customer activities. Internal users can also choose to alter these lifecycle statuses manually. When conversing with customers, OneDesk allows internal users to create private conversation threads where they can send or receive private messages with other internal users. This thread can be used to exchange confidential messages and files which the user is not expected to see.
Tickets are meant for immediate actions or things that require little or no planning. However, some user requests require further planning. OneDesk provides tasks feature for this purpose. Users can convert ongoing tickets to tasks to access planning and project management tools.
To support continuity, OneDesk ensures that tickets converted to tasks carry ongoing conversations and attached files along with it to the task app. This ensures no information is lost in the conversion. OneDesk also ensures that ticket links that were previously sent are not broken when converted to tickets. The ticket ID gets tagged and the user is redirected to the task app. However, users are encouraged to use the newer link. OneDesk task app has unique features such as agile points and plan schedules. The planned schedule allows users to configure their working mandates for the task. Users can set and change plan dates, and apply constraints.
The tree view shows ongoing tasks, projects and the corresponding portfolios they relate back to. It also provides a host of other views that makes it easier to analyze ongoing activities. The flat view, for example, presents a comprehensive list of all tasks, and the Gantt view provides a comparative visual representation of planned versus actual project schedule. This is an especially beneficial project management tool considering it allows project managers to analyze the efficiency of project scheduling and helps in identifying scheduling defects. The Gantt view also has a drag-and-drop feature, enabling users to modify their schedules by dragging visual elements. The status board is another view which shows the different lifecycle statuses of tasks and tickets. The calendar view also shows a planned versus actual schedule, however, on a monthly basis. Users can also create and save custom views. They also have the ability to share custom views they have created with other users on the same OneDesk plan.
OneDesk's has a timesheet feature for logging hours worked by users. This feature is accessible via the main web app, by starting the timer on the task panel, manually adding a timesheet, or by uploading timesheet. Users can also stop or pause ongoing timers using the task panel. When the task is completed, the administrator or project manager can choose to approve or disapprove the timesheets logged. They can also generate and export reports of logged timesheets in xls or CSV formats.
OneDesk implements a hierarchical user-level similar to that of a typical software company. Administrators can create user-profiles and can also add users to corresponding teams if desired. User credentials such as email address and user privileges can be specified and roles defined. The administrator or project manager can also specify which projects a user can access when creating the user profile. Existing users can request an invitation on ongoing projects and await the manager's approval if they are expected to be a member of the project but are not added by default.
OneDesk supports integration with third-party applications. It enables our new client to synchronize existing systems in use with OneDesk via Zappier. Integration is achieved through Zaps, and OneDesk has several hundreds of existing Zaps for virtually all mainstream enterprise systems. OneDesk also makes room for custom integrations, allowing the client to create their custom integrations or Zaps. The flexibility of OneDesk is second to none, allowing the company to disable or enable any part of the system without consequences, configurable knowledgebase system, and even variety of subscription plans. The system also has a remarkable support team, ensuring the clients can get prompt and reliable access to help when needed.