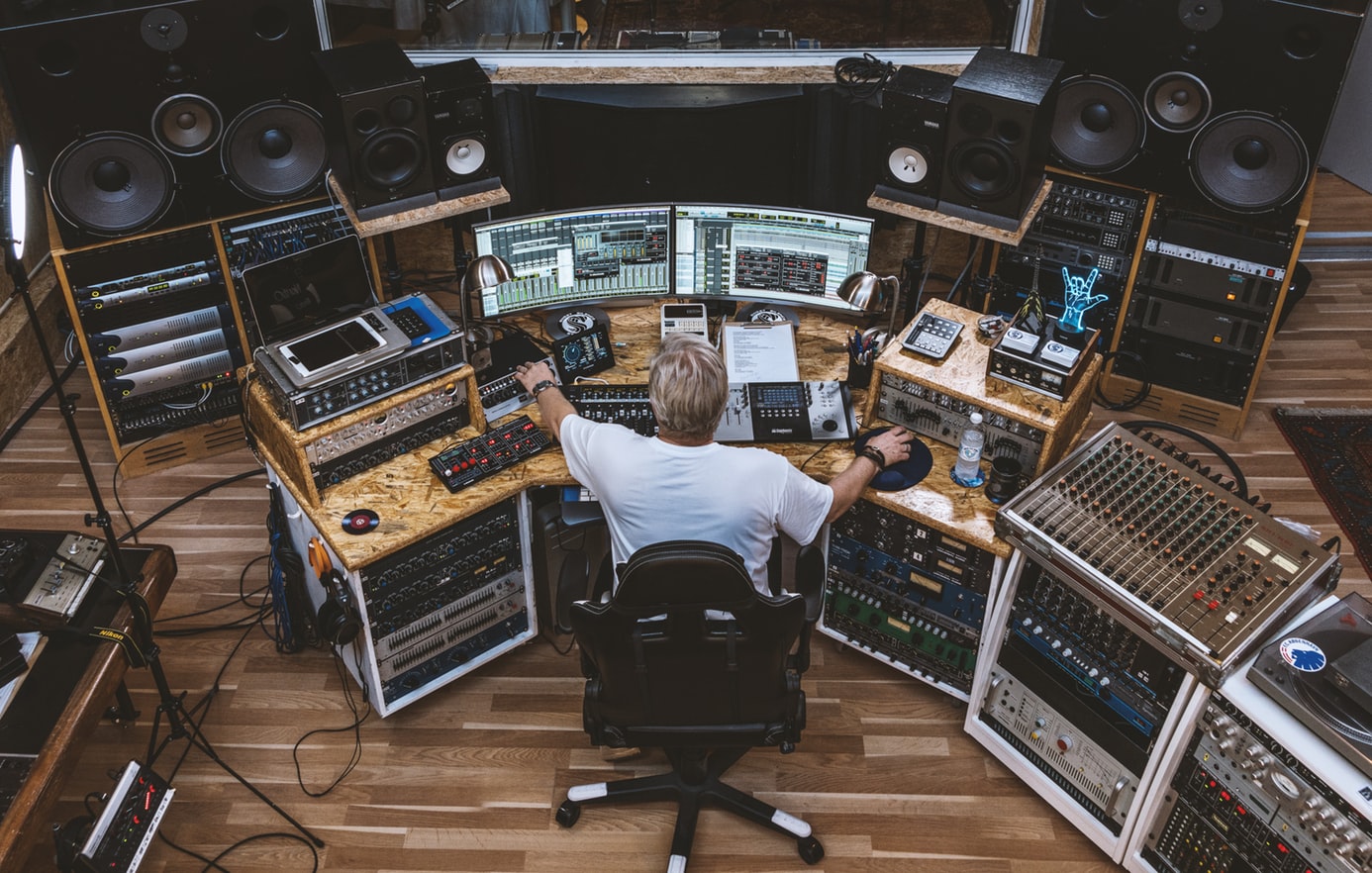 Maintenance is a concept that is common to nearly every industry and business. While regular maintenance can be driven by the company itself, often times businesses rely on their customers to come forward with any degradations that they come up against. Audiovisual companies are no exception. One such company came to us with a set of requirements for their maintenance and upkeep of equipment that they needed to track and manage. In order to do this, we agreed that a ticketing system was the way to go.
Our client is an audiovisual company who have been in the business for over thirty years. As integrators they manage day-to-day ordering, stock, and invoicing. One of the biggest gaps in their process is that they do not have a ticketing system to track maintenance work. This is a requirement for maintenance, and so it's absolutely critical that our client finds a ticketing software that works with their existing workflow. They currently track maintenance requests manually in a document, but this limits their ability to search and filter this list of requests to figure out what requests relate to particular sites and users. Our client's maintenance includes installations, field service, and preventative maintenance, but with their current setup, details have been slipping through the cracks. Their ideal ticketing system would have access for both internal and external users.
Right off the bat, our client was able to outline the workflow that they envision for their ticketing system: customers call or e-mail in with their request, a ticket is generated, our client responds to the request, and the ticket stays open until resolution. One of the most important phases in this workflow is the initial point of contact when a customer reaches out. By default, OneDesk supports ticket creation via e-mail. As e-mails come into a particular OneDesk address, they are automatically logged as tickets in the system. This automation is not material to the customers, and so entire tickets and the conversations around it can happen entirely through e-mail correspondences. Our client, who uses e-mail frequently as their communication tool, was concerned about how subsequent conversations could continue through e-mail while still being tracked on the ticket in OneDesk. If our client can identify up front who the stakeholders are, they can CC those individuals in the e-mail chain. This way any replies made by these stakeholders get captured by OneDesk on the ticket. By CC-ing people in the e-mail, these stakeholders get added as followers to the ticket in OneDesk. This means that any communications on the ticket will be sent out to them. This is a great way for ensuring that everybody—even if they don't use OneDesk directly—remains up-to-date on the status of a ticket.
Our client's maintenance can include being out in the field, they voiced some concern about their on-site engineers being able to update tickets. One of OneDesk's offerings is a mobile application that includes many of the features found in the web version. In particular, the timer and timesheets are available through the OneDesk app, which makes it easy for employees on the go to be precise with their time tracking. For tickets that are in progress, there is also a "Submit" button that, when pressed, signals the completion of a ticket. With a simple workflow automation, our client can set this button to not only update the ticket's status to resolved, but also send a message to the customer saying the work has been completed.
Our client already has a project management tool that they're fairly happy with, and so they stated that they weren't actively seeking a replacement. However, as they learned about more and more of OneDesk's features, they began to see the benefits of having their ticketing system and project management software in the same suite of tools. The way that projects are organized in OneDesk is with a simple hierarchy. Projects are contained within folders and portfolios. This hierarchy can also be used for organizing tickets, with most of our clients using distinct projects or portfolios to contain each of their customers' requests. Our clients can then run custom reports around each of their customers by using OneDesk's robust and customizable views. By tuning filters and groupings, our client can create a custom view that then serves as their report. This report can be run at a regular interval and be e-mailed to various managers who don't even need to be OneDesk users.
One product that our client was interested in was the customer portal. The customer portal works hand in hand with the ticketing system as it gives customers a way to log requests directly themselves into the OneDesk system. However, our client was unsure of the quality of the incoming requests and how well they are outlined. For our customer portal, our client can set certain fields to be required and tune the kinds of form inputs their customers can use to populate data. For example, our client might only have a specific set of product brands supported. By creating a form input with limited options to choose from, our client can ensure the quality of incoming requests is high enough for their maintenance team to get started on. Our client also has the option of using a third-party web form to handle incoming requests if they need that extra layer of customized inputs before tickets enter the system. Another OneDesk feature that allows for some sleek customization are workflow automations. As our client hinted at maybe using a third-party form instead of the customer portal, we highlighted a process that would capitalize on the strengths of OneDesk. By directing their customers to send e-mails to log requests into the OneDesk system, our client can then set up a workflow automation to have a bot reply to this customer's request. The bot's reply can then contain a link to the third-party web form. Although more circuitous, this workflow might offer our client the best of both worlds.
In terms of a ticketing system, OneDesk's offering is fully-featured and simple to work with. With the ability to customize workflows and processes, our client can define how in-depth or lightweight they need their process to be. On top of that, OneDesk's mobile app adds portability to the mix, giving our client full range in terms of who on their team can use the product and when. There are no limits to what can be done with OneDesk, and it's up to our clients how they want to tailor the experience.