One Tool for all members of your software team: Support, Development, Product Management.
Manage your business more efficiently and accomplish more.
Deliver Better Service: OneDesk includes all the tools you need to delight your customers including: a helpdesk, live chat, client portal, knowledgebase and ticketing system.
Make Better Business Decisions: The tools you require to get the insight you need including: dashboards, reports, gant charts, and more.
Maximize Team Efficiency: Automate your workflows, plan and schedule projects, collaborate in real-time, track time, and more.
All these capabilities are tightly integrated into one package that helps you grow your business by focusing on delivering value.
Listen to your customers
OneDesk helps you connect with your customers so you hear what they are asking for. OneDesk also keeps them updated on how things are progressing.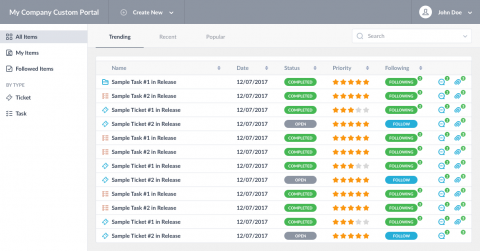 Decide what to work on.
Prioritize, rank, and make decisions on top features, bug fixes, and user stories. Discuss internally and collaborate with customers to work out the details.

Plan your work
Plan iterations and releases.
Schedule over the long and short term.
Set milestones and create roadmaps.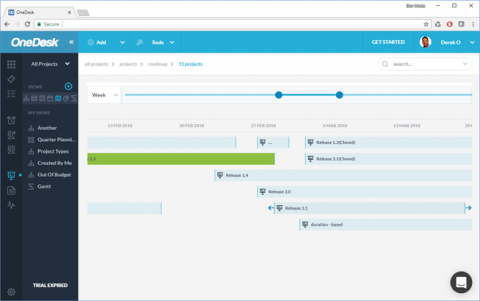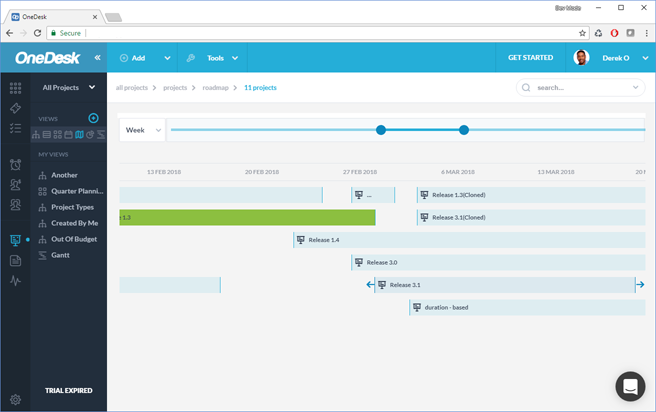 Track Development
Use timesheets or work timers to easily capture work as it is performed. Compare your planned schedule cost and work to your actual execution. Dashboards give you detailed project status.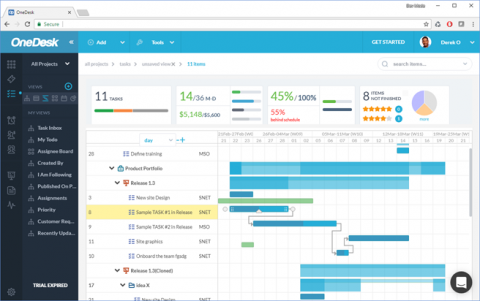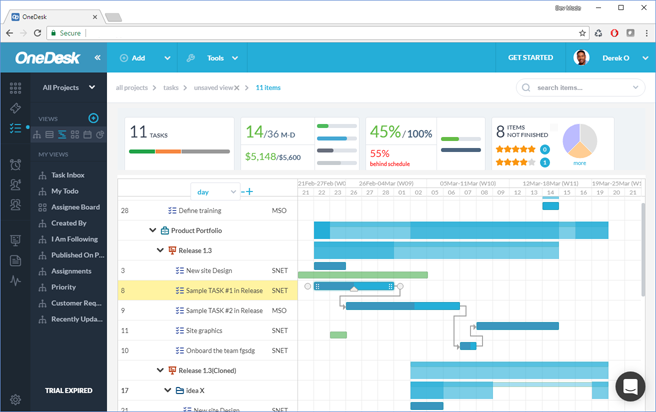 Report on, and export, your data
Filter, sort, group and export your tasks & tickets.
Create your own customized reports in Excel or PDF.
Schedule reports and automatically distribute them by email.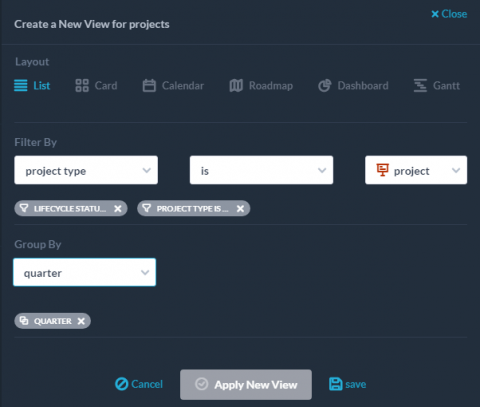 OneDesk is flexible
Custom item types: tasks, bugs, tickets, stories, features – you choose
Make your own statuses and automated workflow rules
Add custom properties to items and projects.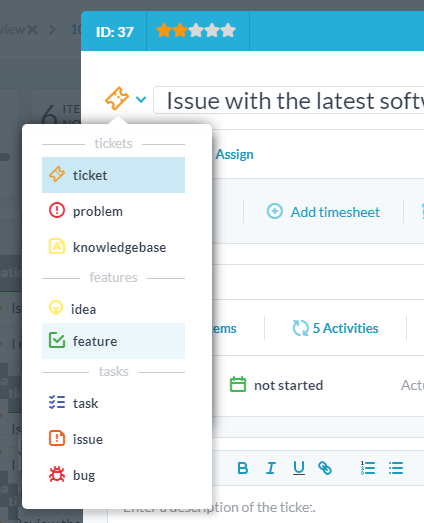 You can automate OneDesk
Automatically assign, classify, respond to new items.
Add new notifications based on your own rules.
Update statuses and properties based on other actions.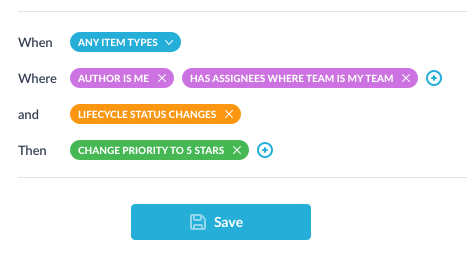 Integrate with your tools
OneDesk connects to the tools you already use. We also have an API.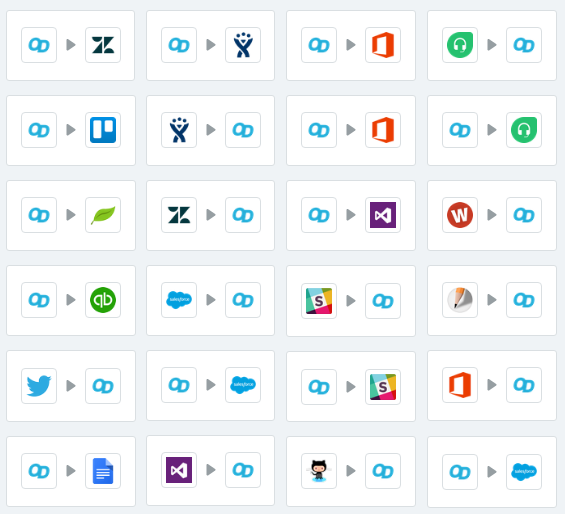 We have a mobile app
Our mobile app lets you get in and out of OneDesk quickly to make a quick comment or update. For iOS or Android.