Help Desk & Project Management Software for IT Services Companies
Whether you are the internal IT department of a company or an external contracted IT firm, OneDesk can help you manage your work. OneDesk combines IT Service Desk software with IT Project Management. Our software provides you with the tools you need to capture and resolve IT service tickets and manage IT projects in one app. With real-time messaging built-in your team will be on the same page, and you will deliver faster, better support to your end-users than ever before. OneDesk's unique blend of IT project management & IT ticketing system means that you don't have to purchase, learn, integrate, and switch between multiple applications to get your work done.
OneDesk's IT Support app offers a list of powerful features to manage tickets through their complete workflow, including email ticket capture, customized ticket forms, a client-portal, knowledgebase, live chat, mobile app, SLAs, and more.
OneDesk's Project Management software for IT companies supports full project planning and tracking lifecycles. Features include deep task hierarchies, Kanban boards, Gantt charts, timesheets, costing, project-roadmaps, reports, portfolio management, and much more.
Personalizing and configuring your OneDesk is very easy to do, by simply setting the intuitive administration options. You can customize fields, statuses, notifications, forms, automation, assignment & workflow rules, ticket/task routing, auto-replies, email templates, and much more.
In addition to all this, a host of unique and powerful workflows are available when helpdesk and project management software are combined. You can develop new IT requests into complete projects, organize tickets with the projects where they will be resolved, link tickets to tasks, and organize a customer's support tickets and projects together to deliver combined reports and invoices. The list goes on.
With OneDesk, all our features come included, with no extra costs or add-ons. You pay only for the number of IT staff you have, and all else is included. Even enterprise-level features like SSO, SMTP, API-access, and pre-built integrations are included.
IT Help Desk & Support
Provide Superior Customer Support: OneDesk's built-in IT support management software lets you capture support tickets and assign and respond to them from one centralized place. The flexible messaging inside OneDesk IT ticketing software allows you to simultaneously hold private internal conversations and separate client-facing discussions on the same ticket.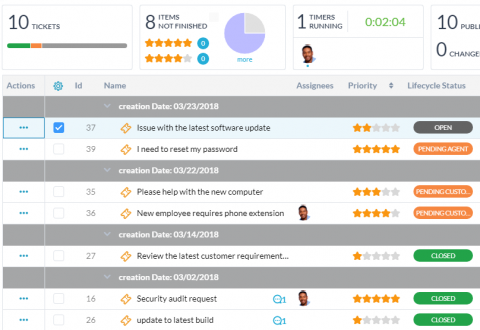 Project Management for IT
Online Team Collaboration and Project Tracking: Plan your projects, tasks, cost, and schedule within OneDesk. Discuss tasks and issues with your team and end-users, and capture hours worked using timesheets or work timers. In OneDesk you can track both IT tasks and issues together, view your tasks/projects as Gantt charts, and generate reports.
Discussions & Team Collaboration for IT Services
In OneDesk you can share projects with the entire team, with specific members such as IT Coordinators, Network Administrators, or Technicians, or keep them private. Everyone sees what pertains to them and this, in turn, will increase efficiency. Built-in IT collaboration tools let you collaborate in real-time with colleagues alongside seamless customer conversations.
100s of Integrations tailored for IT services
You can connect OneDesk to hundreds of web applications:
Connect with project-tracking software and track bugs and issues within OneDesk.
Connect with directory-service software for user authentication/identity in OneDesk.
Connect with business-collaboration software and share intranet/internet sites, and simplify content management in OneDesk.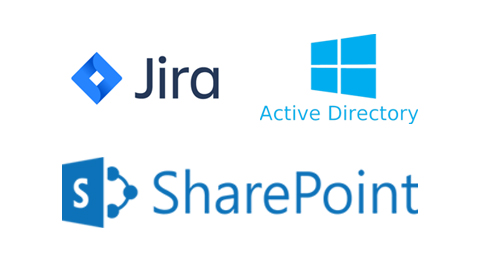 Reporting for IT
Extract data and create insightful reports in OneDesk using pre-created templates or by customizing your own. Automatically schedule and email Excel or PDF documents.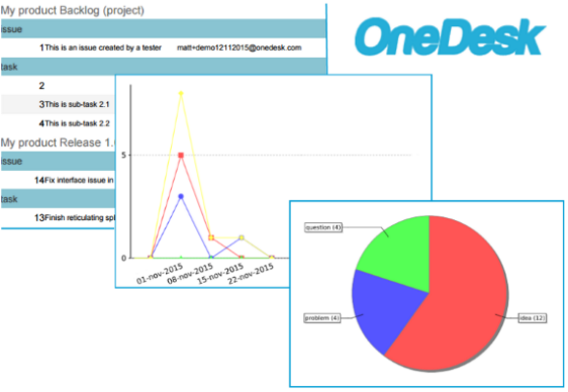 Assign Tasks to IT Teams
Keep your entire team in the loop (including customers) with OneDesk's IT task management software. With built-in discussions and email notifications on tasks and projects, everyone is kept informed. You can easily assign a whole IT team to a task, or certain individuals from the team to the task. For repeat projects, create projects with task list templates and clone them with just a couple of clicks.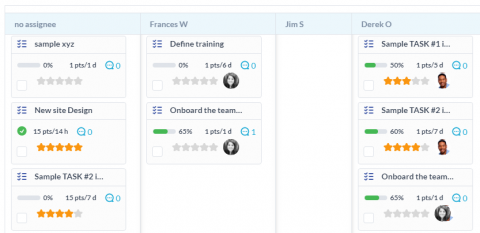 Mobile App for Your IT Team
Carry your OneDesk around with you allowing your IT teams to track their work remotely. Our mobile app connects to your OneDesk account so you can:
Access, create, and reply to Help Desk tickets.
Get notified of new assignments.
Log work with timers and timesheets.
Create new tasks and submit them to your projects.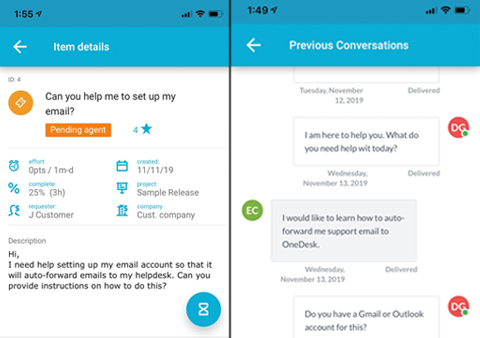 Live Chat with Customers and End-users for IT Services
OneDesk is a full-featured IT Support Management System and includes live chat capabilities to help resolve issues and handle requests in real-time. OneDesk utilizes SSL Certificates to keep your online chat conversations secure, so when customers are sending activation keys and other sensitive information, they will be at ease.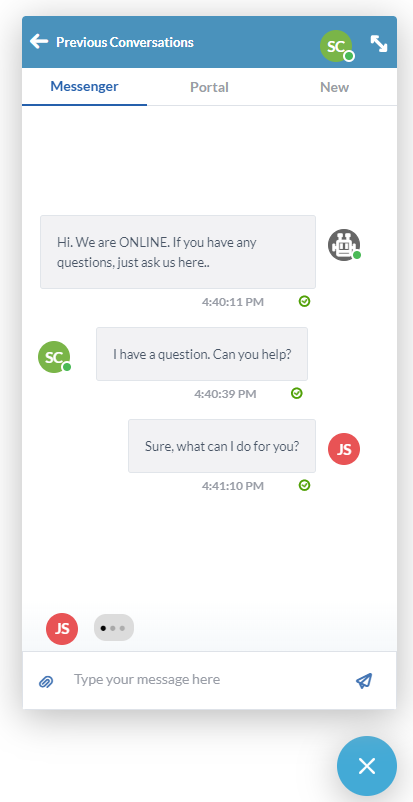 Email Integration for IT Services
Capture and respond to customer support emails directly from your OneDesk account. OneDesk provides you with IT help desk software that allows your IT teams to keep track of all incoming tickets. OneDesk will create a new ticket from the email, capture attachments, and create a new customer record if necessary. Modify all your email templates or use ours – they're pretty good.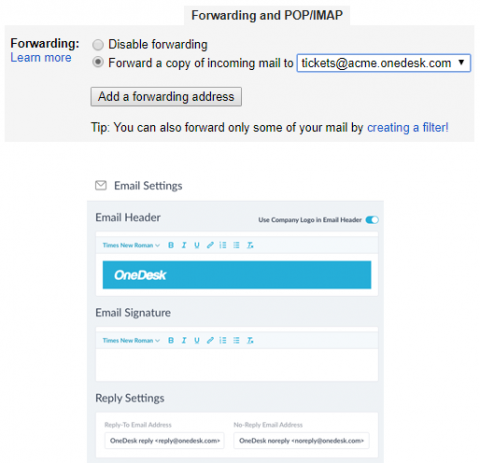 End-User Ticket Portal for IT services
OneDesk includes a web-based IT ticket portal designed especially for your end-users. Engage with them on your intranet or website and allow them to report issues, make suggestions, and receive answers. It's important for IT teams to keep up with customer satisfaction, and the IT ticket portal will give you the ability to properly tend to customer requests. The web portal is completely customizable – you can change the appearance, features, behavior, and customer permissions.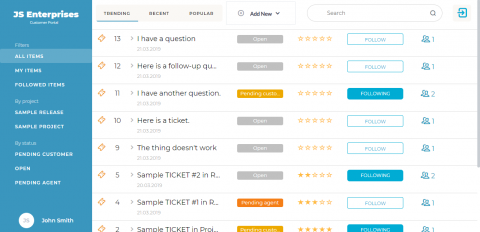 Knowledge Base & FAQ for IT services
Always answering the same questions on which ports to use or account-related issues? Let customers find the answers quickly by publishing FAQ's to the knowledge base. Increase customer satisfaction while reducing the workload on your support team. Your IT teams can create these articles based on popular questions that they receive and tend to your customers' needs quickly.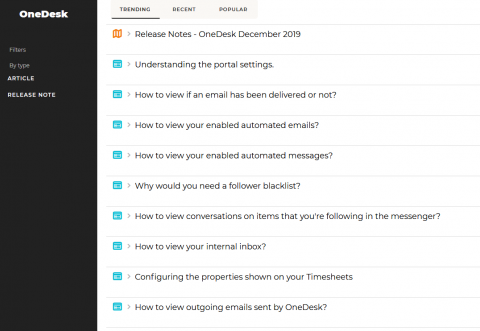 Customizable and Automatable Software for IT Services
OneDesk's software for IT management can be customized to your preferences. With hundreds of options, you can automate responses, triage and assign incoming tickets, create custom fields, customize forms, automate tasks, and more.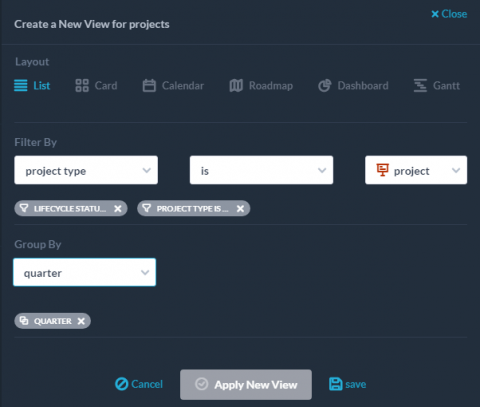 Watch a video showing how your outsourced IT services company can use OneDesk
Watch a video showing how your company's IT department can use OneDesk
ONEDESK - FREE 14 DAY TRIAL
Sign up and try out OneDesk for yourself. No credit card required.