Help Desk & Project Management Software for Marketing Agencies
Marketing & PR Agencies
Staying current with ever-changing marketing trends is a challenging aspect of the Marketing & PR industries. On top of that, trying to work with numerous systems to assist with social media tracking, analytics, email campaign software, etc – the list is endless. Agencies have their work cut out for them. While social media side management has improved greatly with comprehensive tools, it's now time to simplify the Helpdesk and Project Management. Fortunately, OneDesk combines both of these into a single Software for Marketing & PR agencies, which means your Community Managers and Brand Managers can work concurrently alongside the rest of the marketing team.
OneDesk provides helpdesk and project management software for marketing and PR Agencies
The Project Management features of OneDesk provide a great way to manage and track your integrated marketing campaigns: press releases, video shoots, client pitches, content creation, website updates, and more. It's easy to stay on track with Gantt charts to make sure your entire team is on schedule. With OneDesk you can share decks and any file type with clients, and ensure everybody is updated on project and task status.
Utilizing the Help Desk features of OneDesk enables convenient client and contact management: from account managers, art directors, social media specialists, and graphic designers. OneDesk allows you to manage tickets, maintain a knowledge base & FAQ, create automation, and export comprehensive reports.
Help Desk for Marketing & PR Agencies
Provide Superior Customer Support: OneDesk's built-in help desk software lets you capture, assign, and respond to support tickets from one centralized place. This allows your marketing firm to have control over marketing activities. You can simultaneously hold private internal conversations and separate client-facing discussions on the same ticket.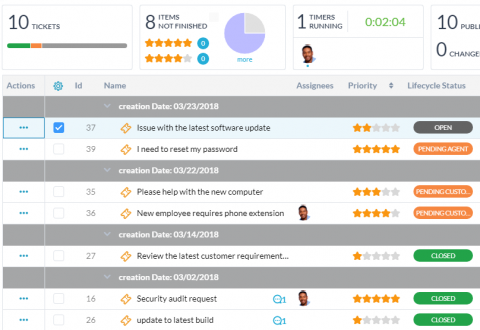 Project Management for Marketing Firms
Online Team Collaboration and Project Tracking: Plan your projects, tasks, costs, and schedule within OneDesk. Discuss tasks and issues with your team, and capture hours worked using timesheets or work timers. In OneDesk you can track tasks and issues together, view your tasks/projects as Gantt charts, and generate reports. OneDesk provides you with a calendar and Gantt charts to keep track of multiple project timelines simultaneously to ensure that deadlines are being followed.
Discussions & Team Collaboration for PR Agencies
In OneDesk you can share projects with the entire team, with specific members such as Art Directors, Account Managers, Graphic Designers, or keep them private. You can even collaborate with your clients. Everyone sees only what pertains to them, increasing efficiency. You can view your resources' workload and easily re-assign tasks for optimal time management and work distribution between teams and members. It's important for Marketing & PR agencies to discuss and share their projects with their stakeholders.
100s of Integrations for Marketing & PR Agencies
You can connect OneDesk to hundreds of web applications to get more out of marketing automation:
Connect with marketing automation software to create new subscribers from OneDesk clients.
Connect with accounting & invoicing software to create new client invoices from OneDesk timesheets.
Connect with instant messaging platforms and post messages to channels when new comments are made in OneDesk.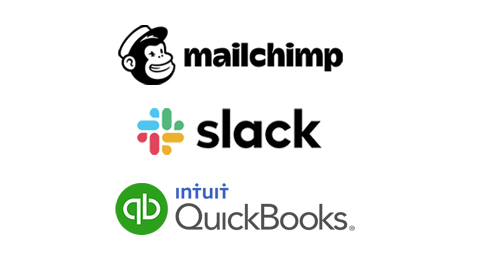 Reporting for Marketing Agencies
Extract data and create insightful reports in OneDesk using pre-created templates or by customizing your own. Automatically schedule and email Excel or PDF documents. Easily determine the total number of hours spent on each client, and the breakdown by department, task, and project. Accurate reporting is important for marketing agencies as it will help frame how you should approach the next marketing activities to increase your results in future projects.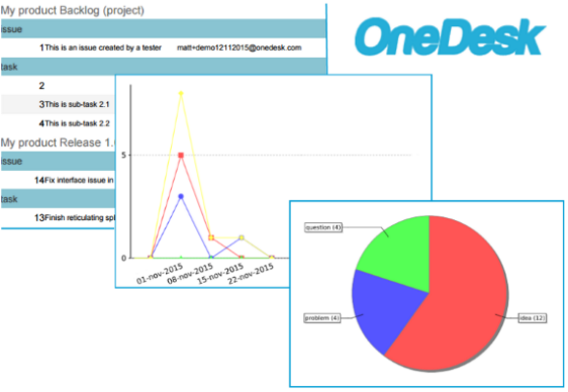 Assign Tasks to Marketing & PR Teams
Keep your entire team in the loop (including clients) with built-in discussions and email notifications on tasks and projects. You may have a digital marketing team, a PR team, or a content development team, and OneDesk allows you to easily assign tasks to different teams with a couple of clicks. Easily reassign tasks as needed to boost time management and balance the work distribution evenly among your team.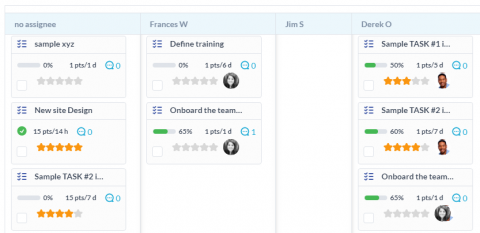 Mobile App for PR Firms
Carry your OneDesk around with you. Our mobile app connects to your OneDesk account so you can:
Access, create, and reply to Help Desk tickets.
Get notified of new assignments.
Log work with timers & timesheets.
Create new tasks and submit them to your projects.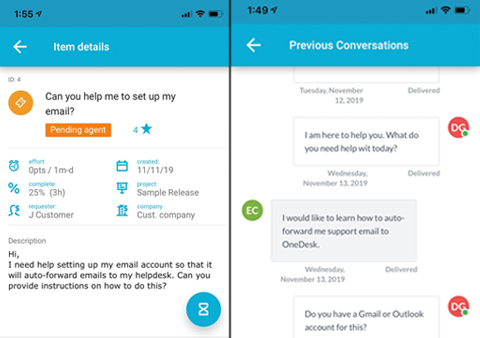 Email Integration for Marketing & PR Agencies
Capture and respond to client emails directly from your OneDesk account. OneDesk will create a new ticket from the email, capture attachments, and create a new client record if necessary.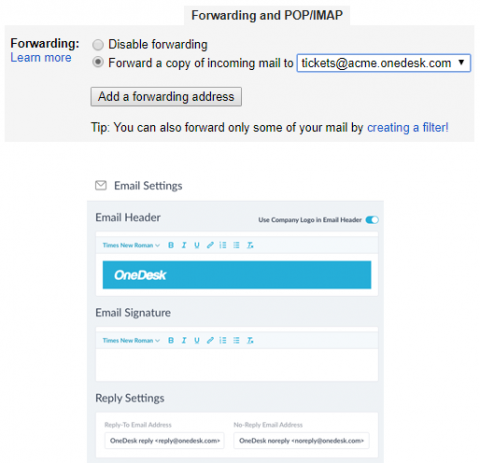 Client Web Portal for Marketing & PR Agencies
OneDesk includes a web-portal designed especially for your clients. Engage with them on your website and allow them to report issues, make suggestions, and receive answers. The web portal allows stakeholders to be part of the marketing process every step of the way. The web portal is completely customizable – you can change the appearance, features, behaviour, and client permissions.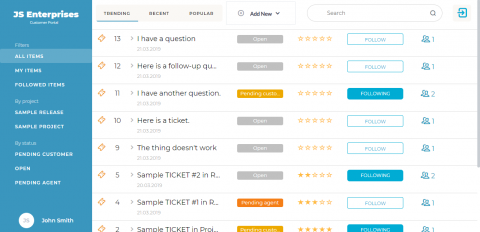 Knowledge Base & FAQ for Marketing Firms
Always answering the same questions on how to write a first Facebook post, tips to grow followers, or other common questions? Let clients find the answers quickly by publishing FAQ's to the knowledge base. Increase client satisfaction while reducing the workload on your support team.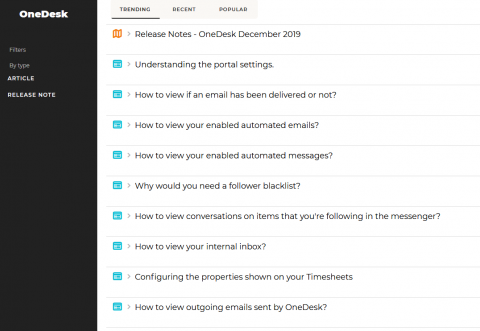 Completely Customizable
OneDesk can be customized to your preferences. With hundreds of options, you can change colours and layout, create custom messages and intelligent automations, and more.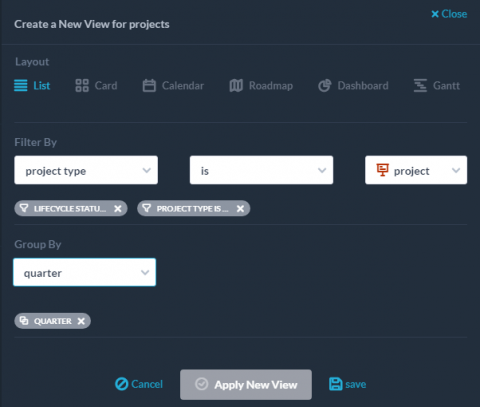 ONEDESK - FREE 14 DAY TRIAL
Sign up and try out OneDesk for yourself. No credit card required.