Software for Professional Services Companies
If your company provides professional services or business services, OneDesk will make your job easier and get the whole team working together. Deliver the services the customer wants, and execute better every time.
Plan, execute, track and optimize your projects
Keep your projects on track and expectations aligned. With OneDesk you can create detailed project plans and delivery schedules. You can also track progress as the project is worked on and compare to your original plans to see where you may be slipping. This helps to not only deliver on time, but to improve your planning process for future projects.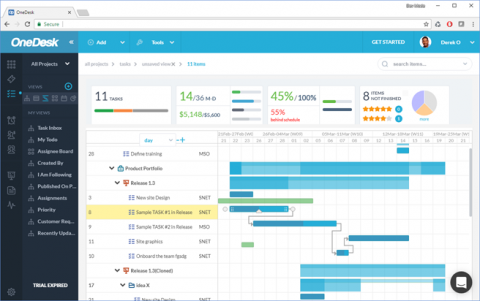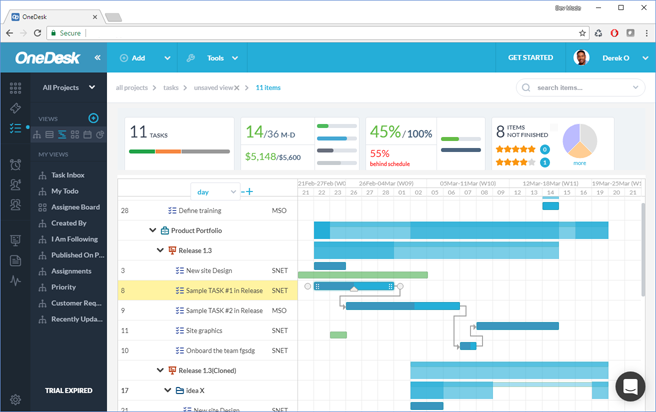 Collaborate with customers using tickets, email and web portal.
Customer communication is always a big part of providing professional services. With OneDesk you can keep your customers up-to-date and happy with minimal effort using a web portal, integrated support email, and automatic notifications of updates.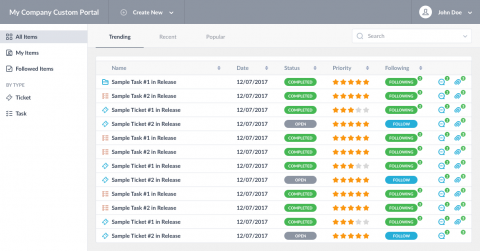 Manage a portfolio of customer projects
Keep your projects organized and grouped by customer or category. Share the projects with team members and contractors to make sure everyone sees what they need while not being distracted by stuff they don't. Improve your long-term planning by taking a higher-level view of your entire portfolio of projects.
Track hours with timesheets and work timers
Easily gather an accurate record of the hours worked on a project and its tasks. Easy-to-complete timesheets, tasks timers, and a handy mobile app make it simple for your team to record their work.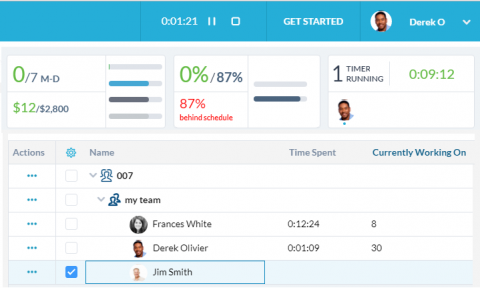 Capture Customer Projects and Requirements
Planning new projects and contracts often starts from an email or phone call and grows from there. OneDesk gives you the tools to capture those initial details, and develop the customer's requirements into a fully planned project.