Innovation conferences to help ignite your team
Encouraging and promoting the exchange of ideas in the workplace is no easy task. It consists of determining the right mix of innovation ingredients for your organization and culture. Innovation is not something that can be forced, nor does it happen overnight. Nevertheless, with education as well as the commitment to grow and learn, your team can find their innovative spark.
Here are the top 5 innovation conferences you and your team should attend this year: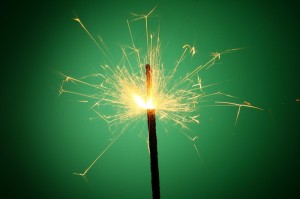 1. Silicon Valley Innovation Summit 2013 – (July 23-24, 2013): Many companies who have been successful, started their journey here. Household names like, Google, Skype, YouTube Facebook, and Twitter got their start at this event. These innovation conferences takes place over the course of two days. Be ready to debate and discuss top trends and opportunities in various industries today. Though it tends to make big waves, The Innovation Summit is an intimate and social event that enables the promotes the sharing and exchange of ideas around innovation today.
2. SA Innovation Summit – (August 27-29, 2013) : Let your team be inspired by those who practice innovation. This event is well worth the trip to Sandton, Johannesburg, Africa. These innovation conferences will give teams the opportunity to connect, and share their success stories with innovation thought leaders from around the globe.
3. 8th Annual Innovation in New Product Development and Marketing Strategy (January 26-28, 2014): This event is actually next year, but registration fills up fast so you'll need to get going. Past attendees have described this event as "an unbeatable opportunity to sharpen your focus on efficient innovation that delivers, and a great forum to find out what others are doing to keep their companies ahead of the game to grow their business and portfolio of forward looking products." (source: www.ideaconnection.com)
Key concepts to take away from these innovation conferences:
The importance of thinking outside the box
Hands-on training and tips on how to sell your solution
Strategies to help you create a culture of innovation in the workplace
Who Should Attend these innovation conferences?
CEO/COO/CFO/CTOs
New product development/product management
Innovation managers & Thought leaders
Engineers
Know of any other innovation conferences happening this year? Share them with our readers!