OneDesk provides three customer-facing apps that you can place on your website to begin interacting with your customers. The widget offers the following applications:
Messenger: This application allows customers to engage in real-time conversations with agents.
Portal: This application allows customers to view the status of their submitted tickets, as well as interact with the agents responsible for their tickets.
New:   This application allows customers to submit a new ticket.
This process is now made even simpler with the creation of this WordPress plugin. Simply follow the installation steps below to provide your customers with quick access to the OneDesk widget.
Step 1: When you login to your WordPress account, click on "Plugins".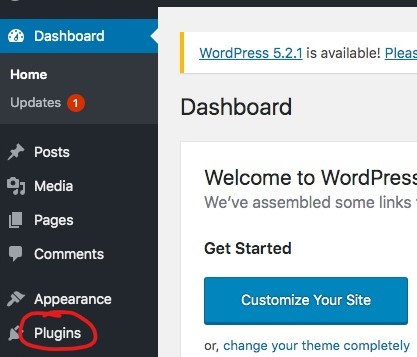 Step 2: To install the OneDesk customer apps from the WordPress plugins click on "Add New".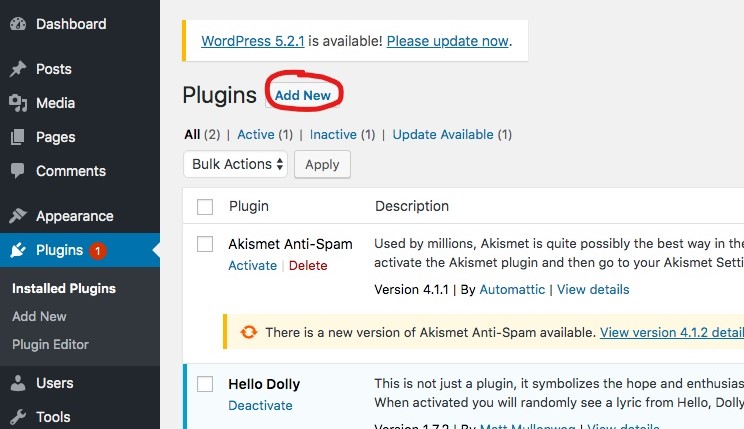 Step 3: You will need to search up "OneDesk" to find the plugin. Once you have searched for it, you can click on "Install Now".


Step 4: When it has finished installing, the "Install Now" button will convert to the "Activate" button. Click on that to enable to plugin.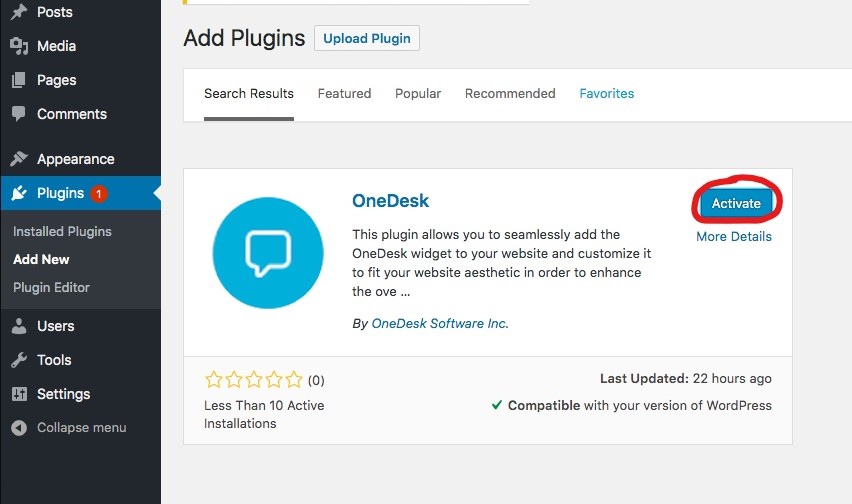 Step 5: Go to the list of plugins and click on the "Settings".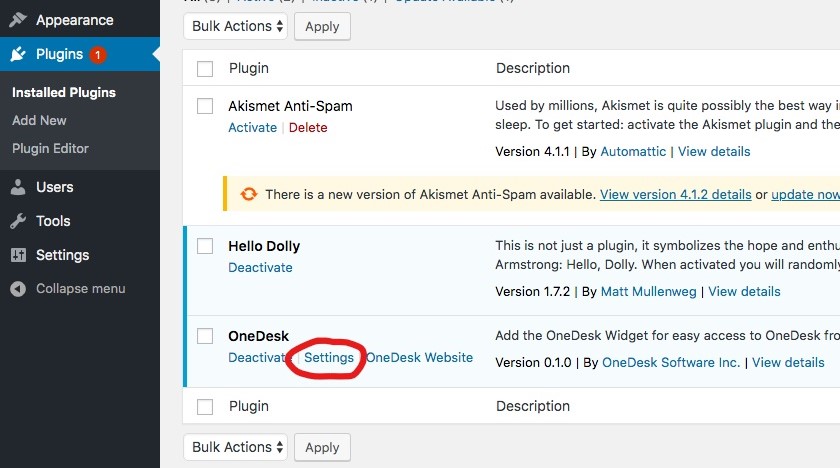 Step 6: Here is where you enter your URI, and can adjust the positioning of the plugin, as well as the color. If you want to change the positioning of the widget to the right-hand side of your website, change the word "left" to "right". Your URI can be found by going to Administration Settings > Tickets > Look at the creation email where it says 'tickets@XXXX.onedesk.com'. The URI would be 'XXXX'.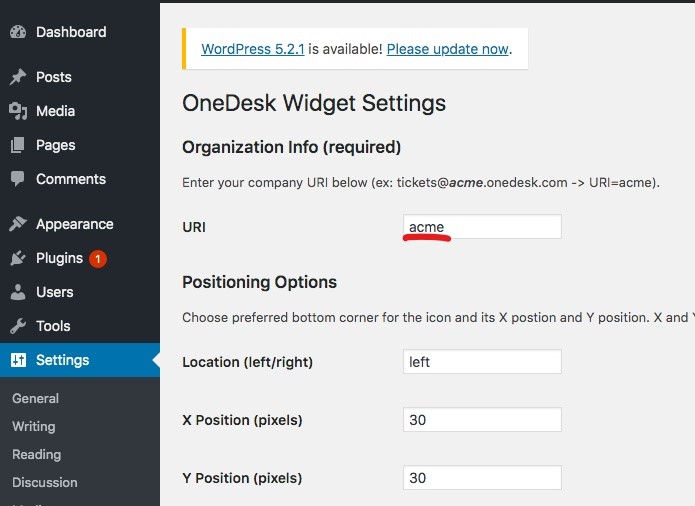 Step 7: Once you have adjusted your settings, click on "Save Changes."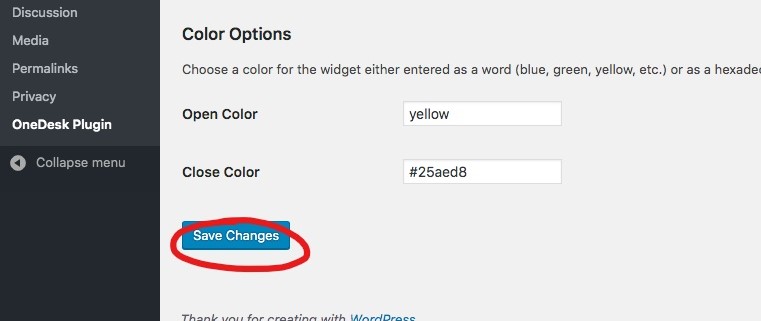 Step 8: Navigate to "Appearance" and then select "Widgets".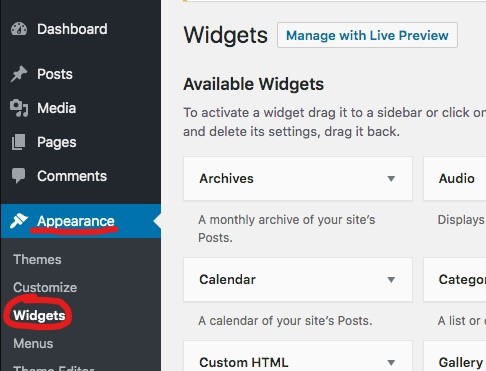 Step 9: Go to the OneDesk widget and make sure to add it to "Footer". When done, click "Add Widget".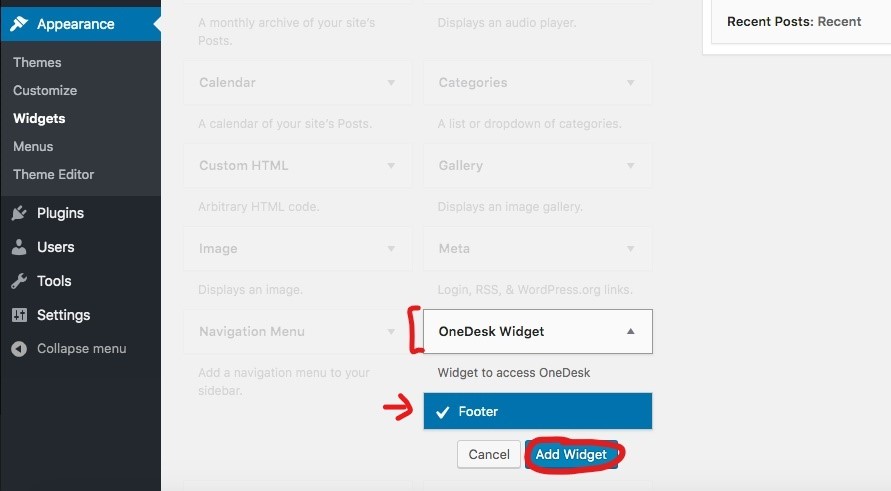 This is what you should see on the right-hand side of the page.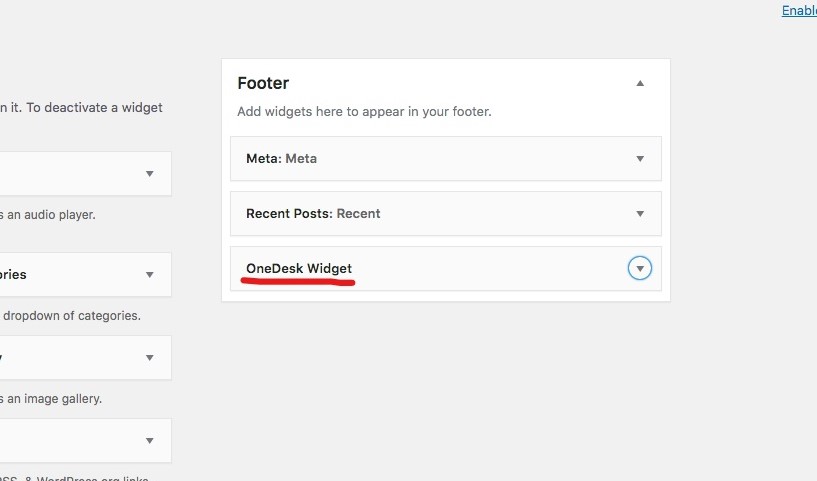 You have now successfully installed the widget on your website.
How it should look:
This is what the widget will look like on your website (on the left-hand side).

When you click on the widget, this panel will open up.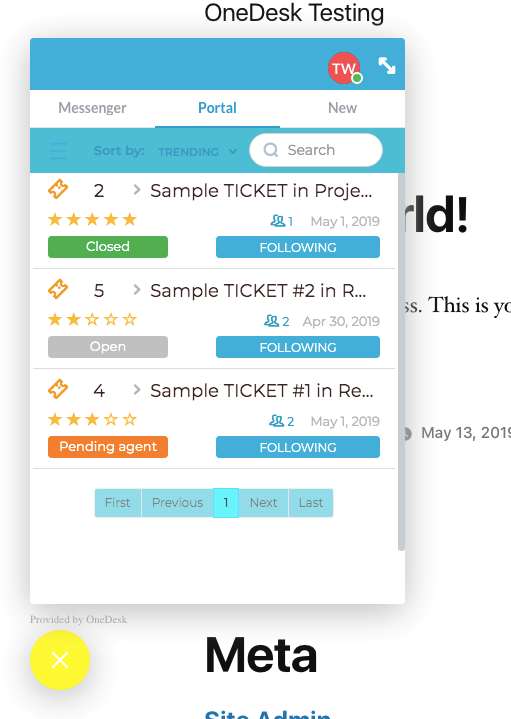 You can also maximize the size of this widget by selecting the circled icon.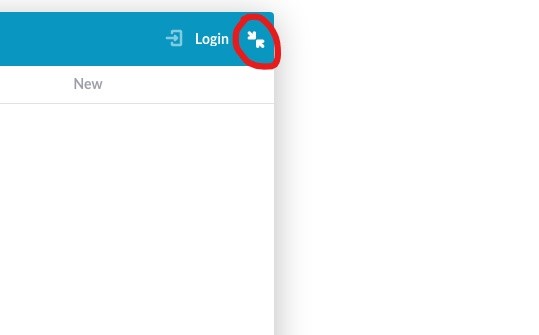 For more information, you can go to your list of plugins and click on "View Details".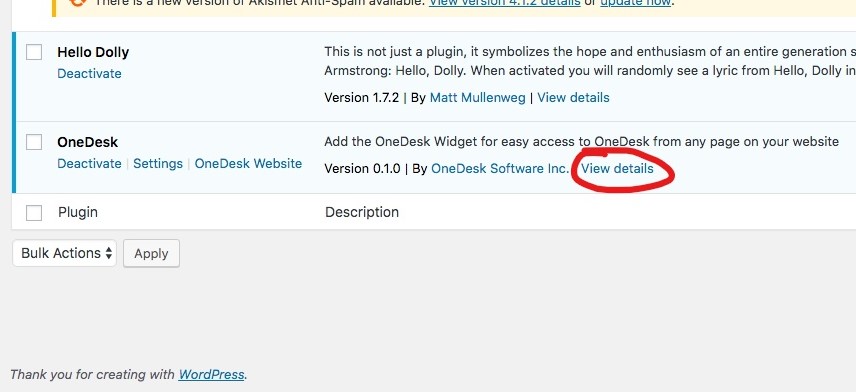 You may want to verify your WordPress site speed both before and after the installation to make sure that your site performs as before. Since the OneDesk script is loaded asynchronously, you should see no decline in performance. You can check your wordpress website and server speed at Bitcatcha.