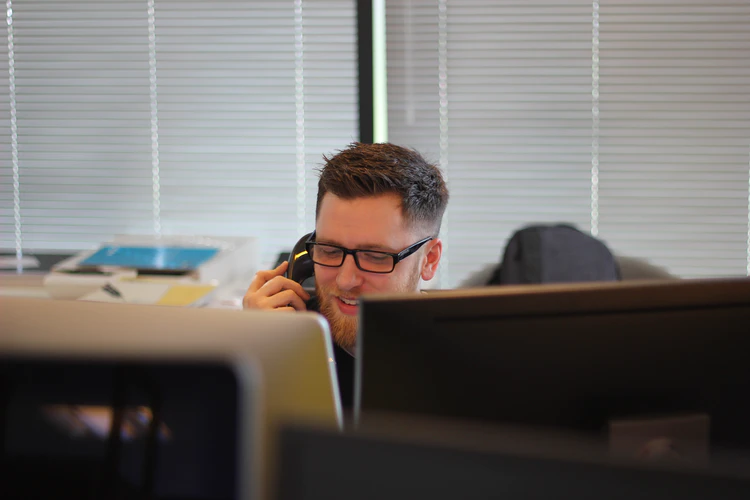 Businesses are always looking for the best ways to accommodate their customers' needs. And in this fast-paced world, they should be able to satisfy customer demands as soon as possible. Fortunately, there's technology to help you with that.
In a joint study by Avanade and Sitecore, 52% of businesses use technology to help deliver better customer support operations. As the world gets increasingly digital, service providers should deliver support through these channels.
Through the help of a help desk software, businesses can easily reach out to their customers and extend help. It makes pertinent information and support services instantly available to customers at any time and any place. Not to mention, it can also help streamline your workflow in projects.
To make sure that you get the best for your company, here are a few things you need to consider when integrating your helpdesk and project management software.
1. Your projects
Not all projects are the same. Some may require involvement from your customers, while some don't necessarily need it. Hence, it is important you identify the extent of involvement you want your customers to have.
Do you get your projects through requests from clients? Which parts of the project would you need to show to your customers? Would you need constant communication with them in order to proceed with the next steps? How many employees do you need to work on the project?
These are just some of the things you must ask yourself when looking for the best helpdesk and project management system for your company. By identifying the needs for your projects, you now have an idea of what help desk software features to watch out for.
2. Automations
One of the first things you need to look into a software is its automation capabilities. After all, the reason why you are getting one in the first place is to make your work easier and faster. By allocation certain tasks to your helpdesk software, you now have more time to handle more value-adding responsibilities. It also allows you to focus on more complex parts of the project.
By having an integrated helpdesk and project management system, you can automatically assign incoming tickets to your team. Not only that, but it can also automatically respond and classify these tickets and notify customers of their ticket status as soon as it changes.
Other tasks that can be automated are handling emails, gathering analytics, engaging with customers, and more. Simply assign certain rules, keywords, or others, and you'll have one less job to worry about.
3. Ticketing system
A help desk ticketing system is one of the most crucial features of the software. This is basically where the interaction between you and your customer will start. It acts as their queue for your assistance.
An effective ticketing system ensures you provide your customers with stellar service and support. Likewise, automating this task will make sure that no ticker will fall through the cracks.
You can use tickets to record and organize your customers' concerns and track their progress throughout. It can even be used to identify which of your employees is responsible for each ticket to avoid redundancy. It can even be a good source of data for your business since it is indicative of trends, patterns, and more that you can use to improve your services.
4. Issues tracking
Tickets aren't the only thing that need tracking. You would also want to be kept on the loop on the issues that your customers report. This includes its progress and resolution. The data you can glean from this can be useful in several ways.
For one, it gives your customers a chance to resolve issues by themselves. In a study by Aspect, 52% of millennials view self-services as an integral part of brand experience. By recording the processes in which these issues undergo, you can keep them in an archive and have them accessible to other customers. In this way, they can find the answers to common questions and have it resolved by themselves on the spot.
You can also use the data you get from your issue tracker to identify weaknesses and areas of improvements in your services or products. In this way, you can improve and develop them in the future.
5. Integration capabilities
Before you can really start with integrating your help desk and project management software, you must check its integration capabilities first. Check out which APIs or third-party solutions are compatible with your software especially if you already have certain solutions you want to integrate with.
With the rise of all these digital solutions for businesses, it is inevitable that you juggle several one of them at once. Having to switch from one app to another can disrupt your flow. Not to mention the risks involved in having to transfer data back and forth between different programs.
By integrating them, you can easily move on to other tasks without needing to switch applications. This gives you more functions and tools within your help desk and project management software.
6. Internal communication
With the rise of instant messaging, emails, and text messages, people expect communication to be fast and instantaneous. Thanks to these technological advances, it is easier to collaborate with teams to complete projects together.
Having customizable dashboards can give team members immediate and real-time access to critical information. It also streamlines workflow, making sure that everyone is aware of a certain issue's current progress and their designated tasks within the team.
Internal communication within help desks are essential. This ensures that all tickets are accounted for, solutions are synced, and protocols are observed. This can also make it easier for you to oversee the individual performances of your employees.
7. Multi-platform compatibilities
Nowadays, every business and individual values flexibility. And with the prevalence of smartphones and tablets, people can now have access to the internet everywhere they go. Hence, you must make sure that your services are accessible across different platforms.
Having a mobile-friendly ticketing and project management software means you can make your services available to your customers regardless of what device they use. From getting tickets, live chat support, and issue resolution, they don't have to look for a certain type of hardware to reach you.
On the other hand, this means you can easily work anywhere and anytime. You can offer support to your customers 24/7 and never miss out on any opportunities that come your way.
A helping hand
Technology has changed the way businesses interact with the customers. Nowadays, people expect fast and convenient services from their providers. Hence, you need to equip your business with the best help desk software to accommodate such demands.
Having such software ensures that you can efficiently handle the tasks and never leave your customers neglected. And by incorporating your help desk with your project management software, you can further streamline your workflow and support services.
There are countless help desk software available out there. All have their own sets of tools and functions. To help you choose, just keep these features in mind. In this way, you have an idea of which one would be the best fit for your projects.
To get you started, you can check out Onedesk. It is an all-in-one platform that packs all the necessary features you need for project management, customer support, and customer service. You can book a demo or sign up for a 14-day free trial to explore its features and platform.