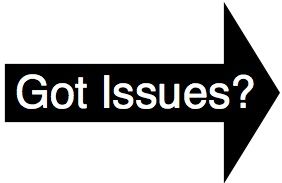 Though they have have become an integral part of software development, especially with the growing need to collaborate with geographically dispersed teams, issue tracking tools can be used in other areas which don't deal with software specific projects. There are, in fact, a number of ways that other types of organizations can benefit from issue tracking software.
The benefits of issue tracking tools
Increase employee efficiency: Team leaders and managers constantly have to ensure that items and tasks meet quality control and organizational standards. They also need to make sure that employees are utilizing work time efficiently and therefore need reliable ways to measure their productivity. Issue tracking systems enable project managers and their teams to manage and maintain lists of issues as needed, while also allowing you to easily assign or reassign issues and bug fixes to individuals across the organization.
Easily monitor the status of issues: With issue tracking tools, leaders can easily review and monitor status updates of specific projects or tasks, instead of having to run around the office, or flood employee email inboxes. The added benefit is the opportunity for employees to work independently without feeling the constant pressure of micro-management. Finally, leaders can consult issue tracking tools to get quick answers and make forecasts related to the project: Completion rates, lifecycle status, unforeseen issues, scope creep and any other outstanding items.
Build a living knowledge base of issues and tasks: Individuals who are asked to handle specific tasks or issues may also be asked to identify and document the steps they have taken to solve that problem. Issue tracking tools will enable team members to log these steps, so that they can be retrieved, at a later time, if needed. Creating this living knowledge base, will future members to understand the procedures when a similar issue is raised, as well as save the organization valuable resources and man-hours.
The need for integrated issue tracking tools
Issue tracking tools, as discussed above are extremely useful and organizations should strongly incorporate them into their product development process. However, it's about selecting the right issue tracking tools. Today, organizations, need a flexible tool, that provides visibility into organizational activities. What is therefore needed is an issue tracking tool that enables multiple teams and users to transmit and have access to information across the project. In most cases, knowledge management must occur across projects – a problem that organizations repeatedly face. Hence, more reason to leverage an issue tracking tool that allows for information to be stored and readily accessed by different teams across different projects.