At OneDesk, we understand that maintaining a prioritized IT task list can be challenging. We often hear IT companies and project managers that when it comes to managing an IT task list, many IT companies either don't have the right staff working on the tasks or don't follow standard project management processes. This results in many pitfalls, such as miscommunication and the duplication of tasks, which leads to projects going over budget and falling behind schedule.
Managing your IT task list with OneDesk
OneDesk's issue and task management application was designed to make it easier for IT project managers to track, update, assign and plan task and issues. The issue and task management applications are combined so that IT companies can that combine agile task planning methods and issue fixes, into a complete project.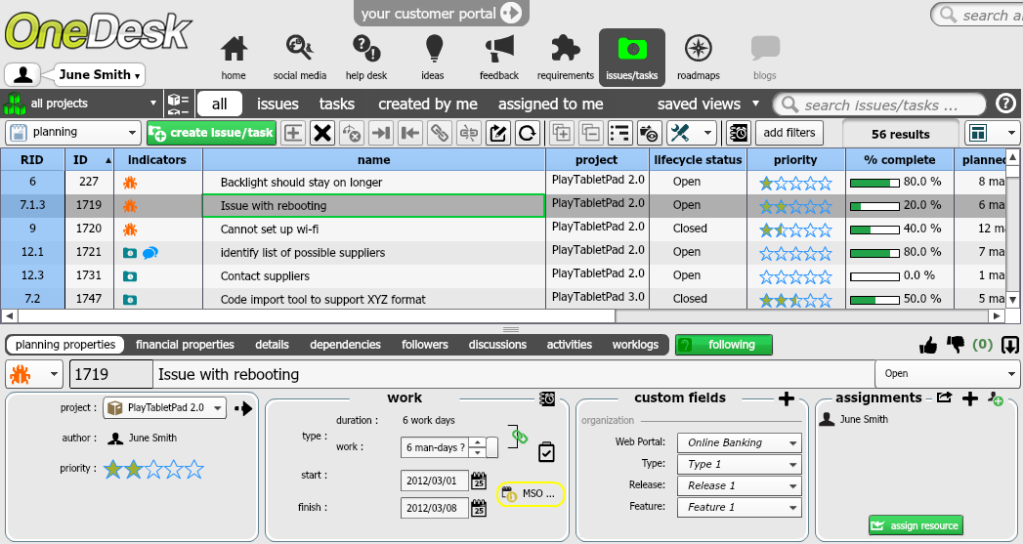 Easily maintain, track and prioritize your IT task list with OneDesk's issue and task management application.
As demonstrated in the screenshot above, you can choose to view your company's issues and tasks in one combined view, or separately. You an also chose to view only the items you created, or only the ones assigned to you.
Take a look at this short video to see OneDesk issues and tasks planning application in action.
Related blog posts:
OneDesk's Task System: Easy Planning
Project Issue Management Just Got Easier
OneDesk's Task Management Application
Task tool tip: Bulk operations on issues and tasks
Software for IT Product Management
IT Product Lifecycle Management with OneDesk