Teams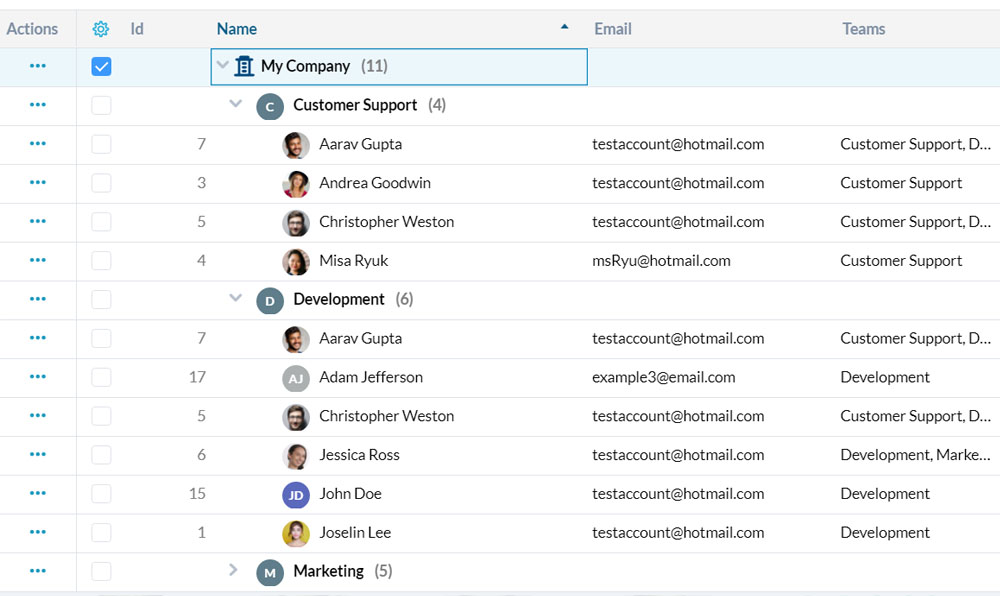 OneDesk lets you create teams to group and organize your users. Users can belong to more than one team and can be assigned different roles in each. You can have settings at the team level and assign tasks or projects to teams.
Team Roles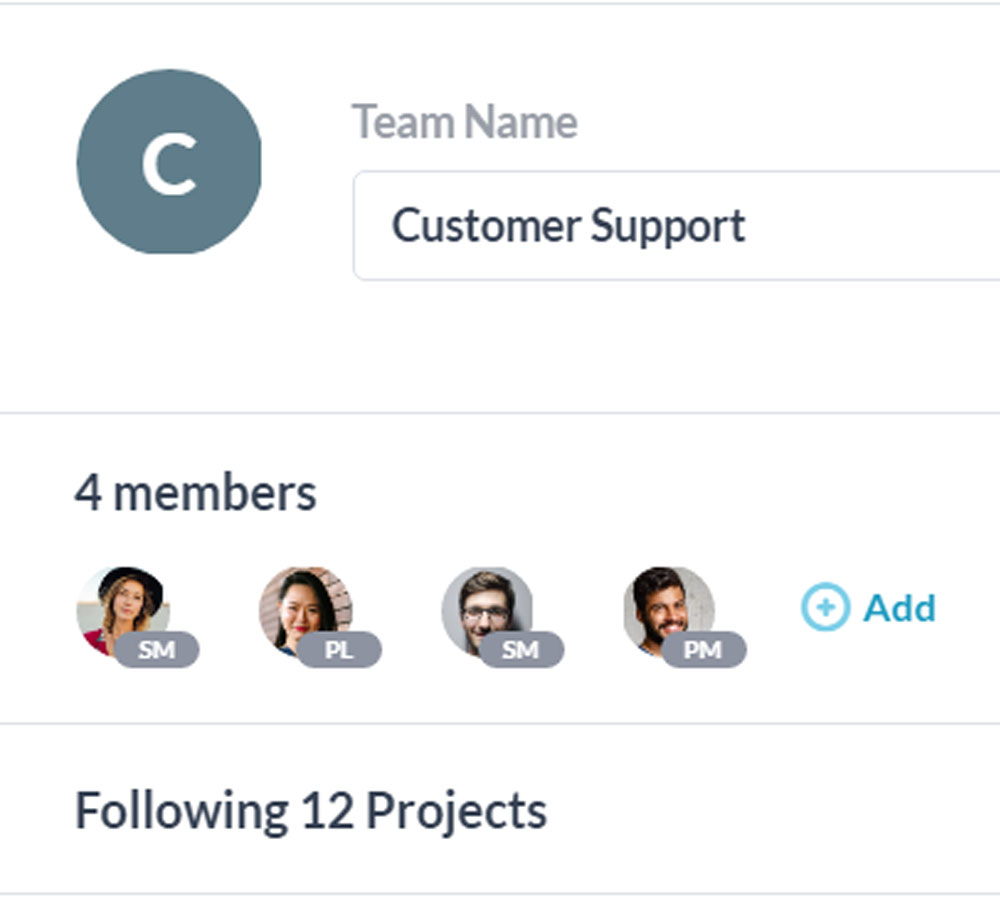 OneDesk lets you assign roles at the team level. This is a convenient way to automatically determine each member's role when the team they are in is assigned to a project. Your users can be in multiple teams at once and can have a different role in each team they are in.
Learn more about team roles here.

Permissions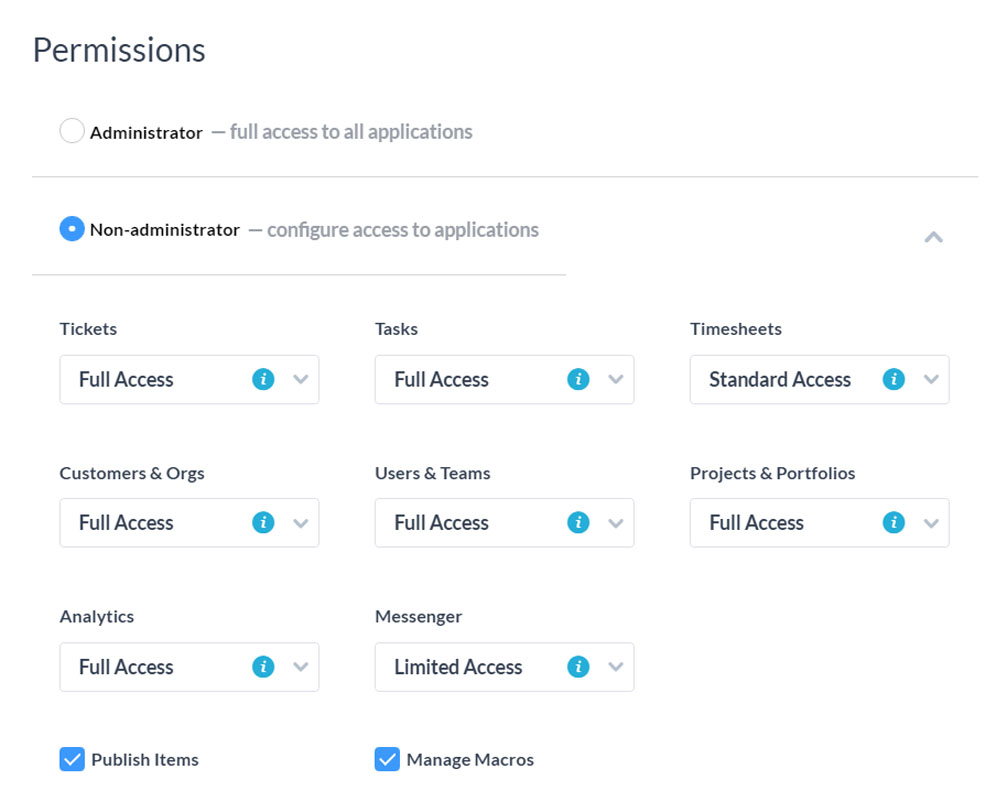 In OneDesk, you can grant different levels of access to all your applications on the per-user level. This allows you to control what applications your users are able to access and what they can and can't do in each one.
Learn more about permissions here.

Sharing Projects
Once you've got your teams set up and assigned roles and access permissions to your users, you can share projects with them to allow them to access the tickets and tasks within those projects.
Learn more about sharing with users and teams here.