Get ready folks this is a big one! The July 2016 release of OneDesk has a lot of new features and changes that you've been clamoring for. In this release we've got an improved UI, Service Level Agreements management and our new OneDesk Mobile App is now in beta! Read on for the the details
New Features
– New Work Timer. Users can start/stop/pause a timer to automatically capture the work performed on their assigned items. They can then easily generate and save timesheets from the timer.
– Service Level Agreements – Create SLA policies and rules to automatically associate them with tickets and other items. Receive notifications for upcoming policy breaches, so that you can take action before a breach occurs.
User Interface Changes
– Important changes to the Interface for easier navigation and usability.
– New style for the datagrid
– Simpler item navigation structure and breadcrumbs
– New universal manner for accessing all view types for Items (feedback, product items, PMO items)
– reorganization and restyling of menus, with clear separation of view style, view options, and item-actions.
– New styles, color changes, and icons
– more UI improvements coming soon!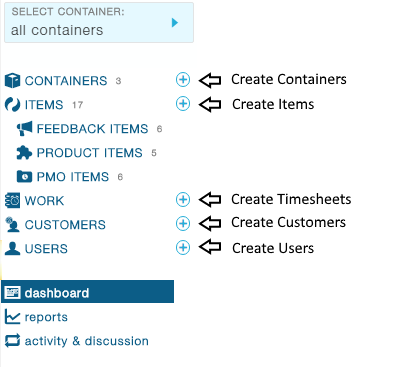 – Updated API – a updated version of our API, complete with documentation, and many new capabilities.
Mobile App
– The new OneDesk Mobile App is now released in beta for IOS and Android. This application will let users:
– access their assigned items
– have discussions on their followed items
– log work and update their assignments by creating timesheets
– use a work timer to capture work performed in real time
– receive push notifications for new assignments and discussions
If you are interested in trying out the mobile app, please let us know at hello@onedesk.com and we will send you an invitation to the beta release.
Any other questions, comments or suggestions? We're happy hear from you and want to know what you think of the new look and the mobile app!